OCZ Tempest Heat Sink Fan Cooler
By
The Tempest Meets Intel Core 2 Duo
Last week Legit Reviews looked at the Aerocool Xfire Cooler and the Intel Retail Box Cooler on our Intel Core 2 Duo platform and found that the Aerocool Xfire provided better cooling and lower noise levels over the stock cooling solution. This week we take The OCZ Tempest Cooler out of the box to give it some much needed time in the hot seat. We again used the Intel Core 2 Duo E6300 'Allendale' processor at default timings and then again with a 1GHz overclock to see how it does with the core voltage increased and the Front Side Bus moving along at 400MHz (Default is 266MHz).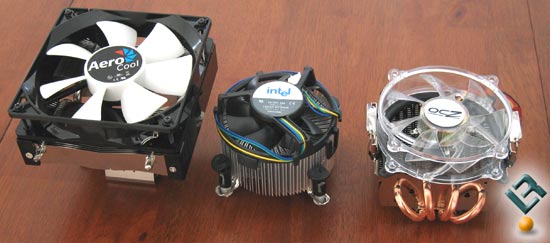 The OCZ Tempest Cooler was middle of the road when it came to size, but boy did it weigh more than the others. It's weight without the fan is a massive 580 grams which makes it heavier than the other two cooling units that it's pictured with. The 95.25mm(L) x 87.62mm (W) x 51.24mm (H) heat sink base is cooled by a seven blade 92mm fan that puts out 44CFM at 2500RPM +/-10%. Since the fan is 92mm it is a little bit louder than the 23.53dB Xfire that we looked at last week coming in at 33.0dB.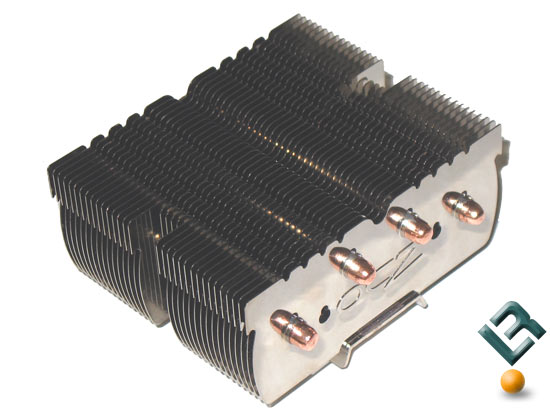 The Tempest has four copper heat pipes that transfer heat from the base of the heatsink to the cooling fins. These heat pipes are sealed in design and look to be well attached to the cooling fins.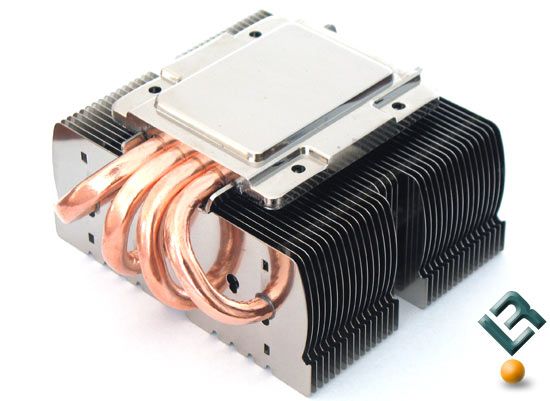 The above picture shows the nickle plated copper base on the tempest and the four heat pipes connecting to the base to the 36 cooling fins used on the heat sink.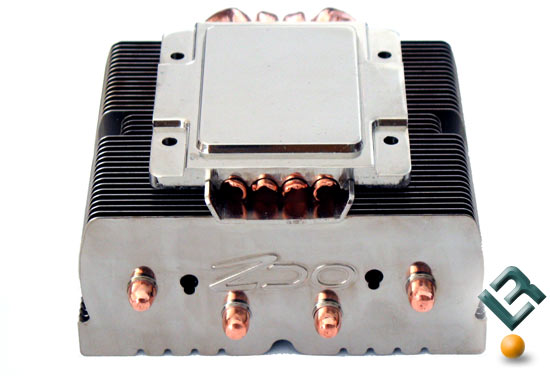 The heat pipes go all the way through the base as seen above. Thanks to a unique series of retention brackets the OCZ Tempest works on AMD 939, 940 and AM2 platforms in addition to all Intel LGA775 configurations. With Intel systems being the in system to have we tried it out on our Core 2 Duo test platform.