OCZ Blade DDR3 6GB 2000MHz Memory Review
By
A 2000MHz Kit With CL7 Timings!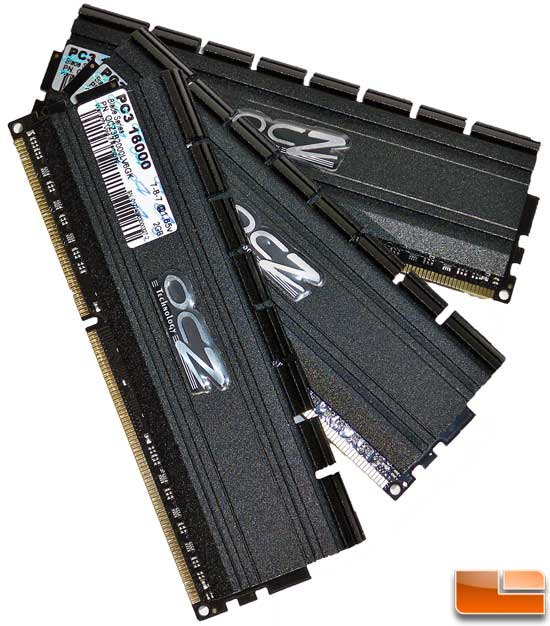 The launch of the Core i7 processors by Intel saw performance reach new heights in almost every measurable that we have. By moving the memory controller on die with the CPU and adding a 3rd channel for memory, we have seen huge increases in memory bandwidth from these processors at even tame speeds of 1333MHz. Once overclocking is involved, those numbers ramp up dramatically and by 2000MHz are well over 30GB per second. This is nearly four times the amount of bandwidth the QX9770 can muster.
When it comes to high performance DDR3 for the Core i7 platform, we have seen some incredible memory kits come along the last few months from Corsair and Kingston. Now we have a new line of maximum performance memory from OCZ Technology called Blade. The Blade Series is designed to run at low voltage and provide an incredible speed of 2000MHz with 7-8-7 timings on Intel Core i7 X58 platforms. Both the speed and timings are the best of anything you can find on the market today.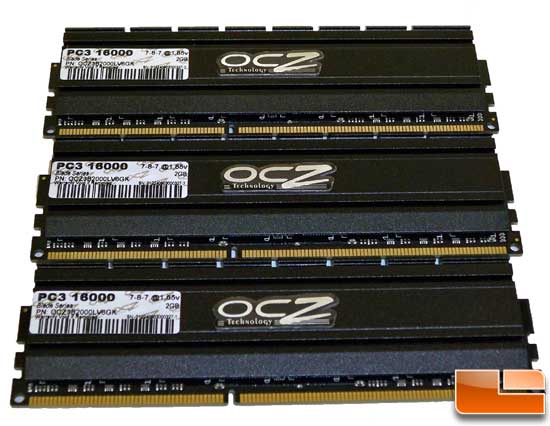 What would a new line of memory be without a new heat spreader? OCZs aim with these black beauties was to increase the surface area, which works to enhance heat dissipation. Combined with a black PCB, these memory sticks certainly look the part of a high performance kit. While the heat spreader is slightly larger than most of OCZs existing product lines (save for the Reaper), the Blade Series heat spreaders are certainly modest compared to some that we have seen. Indeed, this approach is in contrast to the bigger is better mantra we seem to be noticing lately. Several kits on the market today have incredibly large heat spreaders, which introduces compatibility problems with some aftermarket heat sinks and kind of defeats the purpose.