Oakley O ROKR Pro Bluetooth Sunglasses Review
By
Introducing Oakleys Newest Performing Optics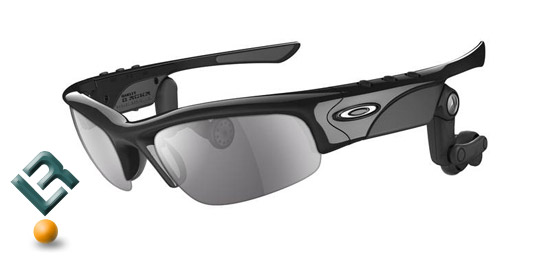 A few years ago when we looked at Oakleys popular Thump 2 MP3 Player Sunglasses we wondered how Oakley could improve their wearable electronic device. Sure the Thump 2s were a bit bulky and to some gaudy. But we liked the bold statement it made while working out and the huge output the speaker drivers gave even in windy conditions.
Now Oakley with the help of the engineers at Motorola gives us a way to wirelessly stream and control our favorite music from our Bluetooth enabled mobile device. The introduction of the O Rokr Pro Bluetooth Sunglasses, Oakley adds to their Sport Performance catalog of eyewear which now has 6 models of electronic sunglasses.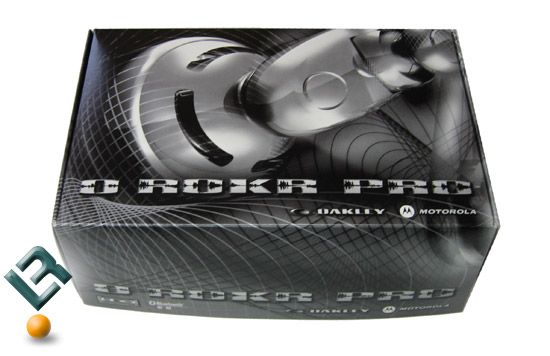 The $350 (MSRP) O ROKR Pro works like a traditional Bluetooth headset except there is nothing that has to clip to or around your ear for communication. Motorola helped to integrate their hands-free technology in one of Oakleys most lightweight sports frames. The 15-mm Mylar Speakers can be positioned to almost any angle for a custom fit and can pivot away from your ear when you need hear.
The Oakley O ROKR Pro also features a sweat-resistant frame and includes user-changeable High Definition Optics (HDO) lenses. The lenses are even coated to repel water and dust from leaving streaks and sheens that can impair your vision. Even skin oils, fingerprints and lotions can easily be wiped away easily to preserve the life of the lens not to mention help avoid running into a street sign!
Key Features:
Absolute music freedom with no wires or cords to dangle and tangle
Advanced sweat-resistant design, optimized for sport use
User-changeable lenses that allow you to change your look or adapt quickly to any environment
Patented XYZ OPTICS
Pure PLUTONITE lens material that filters out 100% of all UVA, UVB, UVC and harmful blue light up to 400nm
Custom Mylar speakers with six directions of movement for precise positioning
Bluetooth 2.0
Up to 5 hours of playback time on a single charge
Three-color indicator light to show battery level
Easy pairing capability