NZXT Premium Sleeved Power Supply Cable Review
By
NZXT Premium Cables
NZXT is a Southern California based company that manufactures and sells computer enthusiast products such as: PC cases, power supplies, fan controllers and cooling fans. Earlier in the year they announced that they were entering the cable market. What am I talking about, you ask? I am talking about the new NZXT Premium cable line. The new lineup premium cables consists of VGA, PSU, and HDD cables that are individually sleeved in a black, red or white enclosures to provide a sleeker look that seamlessly integrates into your cases interior color scheme. The additional benefit from incorporating these premium sleeved cables into your rig is enhanced cable management which is crucial for optimal airflow.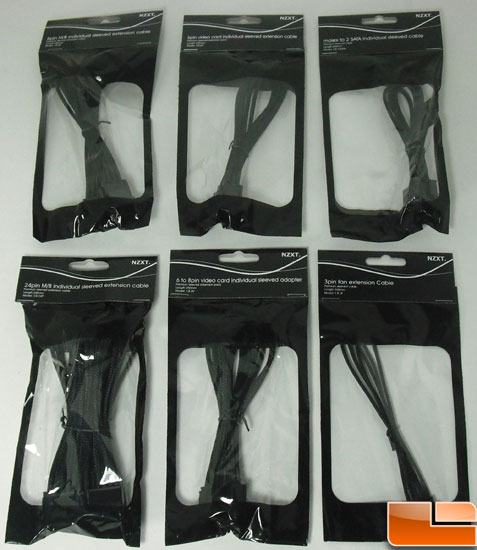 The Premium Cables are not full length cables but they are extensions that are connected to the various power supply cables in order to give the interior of your computer a cleaner, more sophisticated
look. I know some of you are saying, "Premium cables? Aren't all cables the same?" Well, yes and no. Most cable extensions are just the 3 or 4 different colored wires with molex connectors at each end. NZXT
has gone one step further with the Premium Cable line. Each individual wire of the extension is sleeved with a nylon sleeve in either Black, Red, or White. And there are 19 different variations to choose
from ranging in price from $5.99 to $10.89. I was not able to find any specific information regarding a warranty on the cables, but we figure they fall into their basic 1-year warranty offering.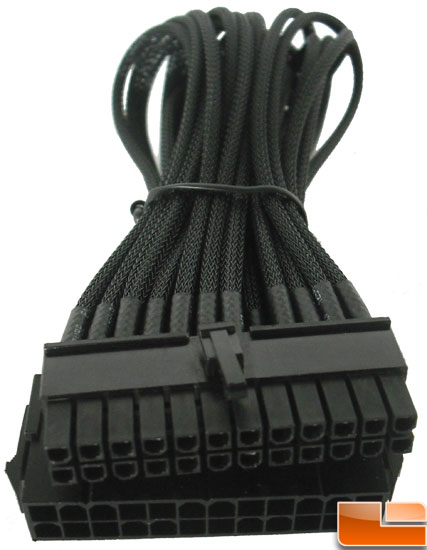 Here is a list of the Premium Cables that NZXT was kind enough to send us:
There are these cables and a whole lot more to choose from as they have 19 varieties listed right here.

The NZXT Premium Cables come packaged in a plastic bag with a cardboard label stapled at the top. Each type of cable is clearly labeled with its type of connector and size. With a wide range of
different types of cables it should be easy to find a Premium Cable that suits the needs of your build.

Let's take a look to see how they look installed in our system!