Nyko Charge Station Quad & Kama Wireless Remote for Nintendo's Wii
By
Nyko Complements Wii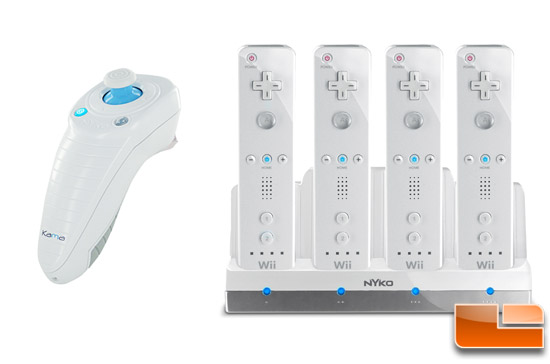 We wanted to take a quick look at two accessories built exclusively for the Nintendo WII gaming console. Nyko, the Los Angeles based company that has supplied economic alternatives to console accessories for over a decade, has recently released a wireless controller to replace the Wiis wired nunchuck controller. They have also delivered a solution to those that are tired of consistently buying batteries for their controller. The Charge Station Quad is a charging dock and rechargeable battery pack system for up to 4 Wii remote controls. Both the Wireless Kama and of these items are exclusively for the Nintendo Wii gaming console and are designed to compliment your existing hardware.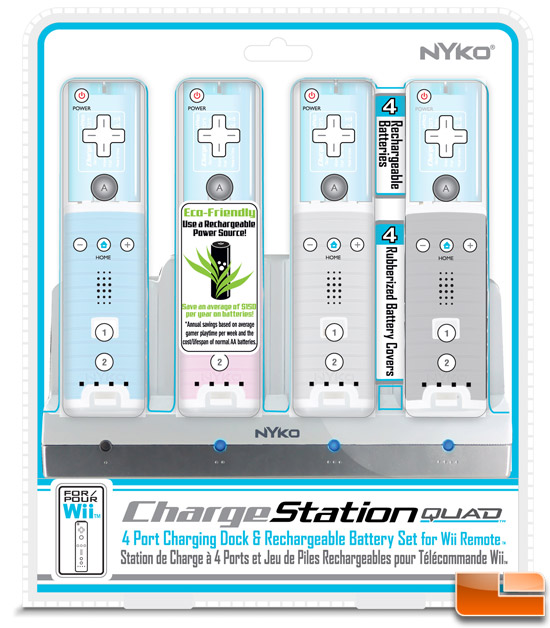 We first took a look at the Quad charging dock. The first thing I thought of when seeing this device is, I wonder how much money this thing will save me over time? Before using the charge station, my family of four were playing with the Wii console for no more than 3-4 hours a week total, but each Wii remote was going through 2 AA batteries every month or so. This was not only costing a small fortune in Duracell batteries, but it was a constant pain to have to search around the house for working batteries.
Priced at $49.99, the Nyko charge station can charge up to four Wii Remotes at a time. The Charge Station comes with four NiMH rechargeable battery packs and four rubber Wii Remote battery covers. The recharge solution comes at a perfect time for those of us who are tightening their belts and trying to lower household costs. The installation of the Nyko rechargeable batteries into the Wii remote is a no-brainer. After inserting the batteries, you pick one of the four custom covers that make for charging the remotes simple.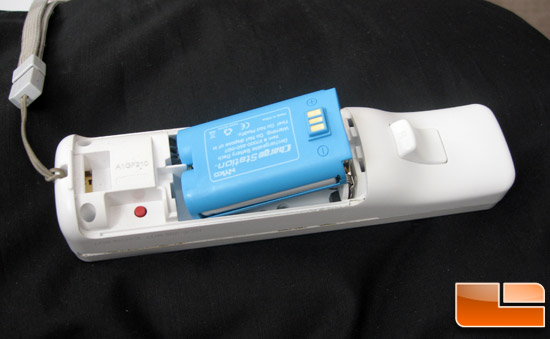 Out of the box, the Nyko-powered controllers took an hour or two become fully charged up. Of course it is simple to see when the batteries are fully charged by the LED indicator on the front of the station. It glows blue while charging, and green when the charge is complete. Very simple to see and understand.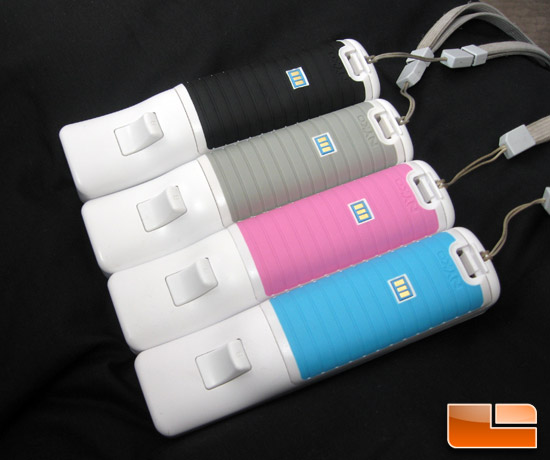 We were able to get (on average) about 5 hours of continuous play from a charge playing typical games like Mario Kart Wii, Wii Music, and Super Mario Galaxy. The rechargeable batteries obviously last less than the your typical throw-away batteries, but the point is you save a bunch of money when you use the product.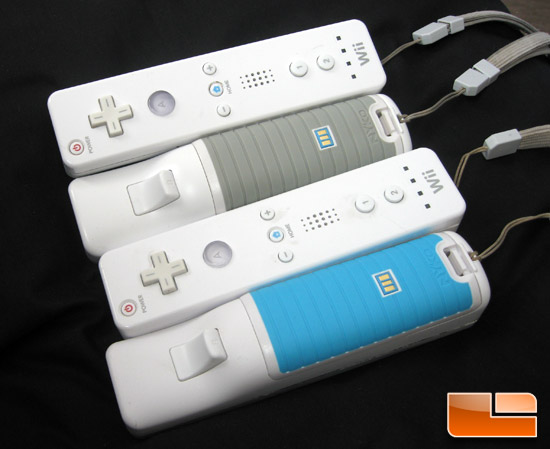 The rubberized grip is much better than the stock controller grip during long gaming periods of gaming. You can find various grips on the market costing $10 a piece so having them included with the Charge Station is a real plus.