NVIDIA TITAN X 12GB Announced – The Ultimate Graphics Card
By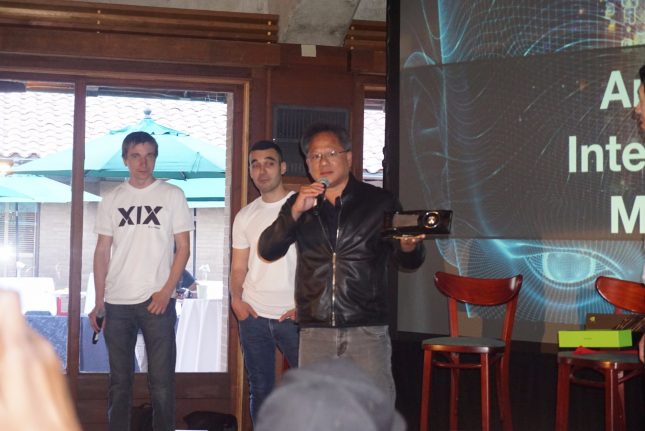 NVIDIA has just announced the TITAN X graphics card powered by the GP102 Pascal GPU that contains 3,584 CUDA cores at 1.53GHz! With an impressive 12-billion transistors, the NVIDIA TITAN X boasts 11 TFLOPs of 32-bit floating point compute performance! It also has 480GB/s of memory bandwidth available to the 12GB of GDDR5X (G5X) memory that operates on a 384-bit memory bus.
This card bares the same name as the NVIDIA TITAN X that debuted in 2015, but that was powered by the 28nm GM200 GPU with 3,072 CUDA cores. We are a bit shocked that NVIDIA isn't using HBM2 memory on the new TITAN X model, but we are sure they have their reasons.
The NVIDIA TITAN X, featuring the NVIDIA Pascal architecture, is the ultimate graphics card. Whatever youre doing, this groundbreaking TITAN X gives you the power to accomplish things you never thought possible.
The new NVIDIA TITAN X is up to 60% faster than the previous TITAN X version and will be available August 2nd for $1200 directly from NVIDIA and select system builders. The card was announced tonight at artificial intelligence gathering that took place at Stanford University and Jen-Hsun Huang gave away a few of the cards to some of those attending the event!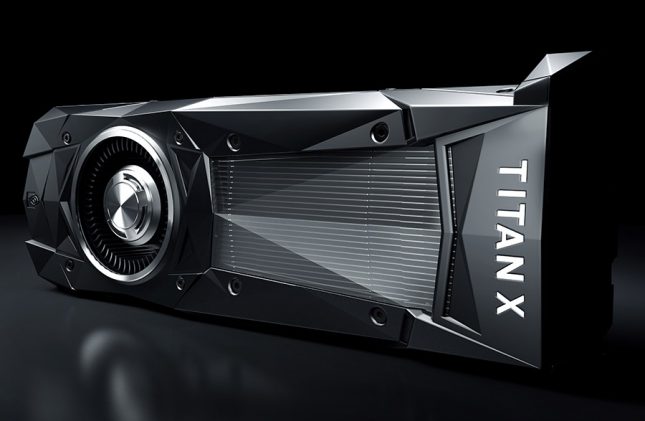 'New' NVIDIA TITAN X Features:
12-billion transistors
11 TFLOPs FP32 (32-bit floating point)
44 TOPS INT8 (new deep learning inferencing instruction)
Pascal GP102 GPU (TSMC 16nm FinFET)
3,584 CUDA cores at 1.41GHz Base and 1.53GHz Boost (versus 3,072 CUDA cores at 1.08GHz in previous TITAN X)
High performance engineering for maximum overclocking
12GB of GDDR5X memory running on a 384-bit bus at 10,000MHz effective (480GB/s)
250W TDP
600W Recommended Power Supply
1x 8-pin and 1x 6-pin Power Connectors
SLI Multi-GPU support
Lastly, here is a teaser video that NVIDIA uploaded to Youtube tonight. The official NVIDIA TITAN X landing page is also online now if you want to see even more on this beast of a graphics card!
NVIDIA did not brief the media before the announcement tonight, but once we get briefed on the card we'll hopefully bring you more information about it. We hope we can get a review sample to show you the performance, but NVIDIA usually doesn't send out hundreds of cards when they retail for $1,200 a pop. We'll cross our fingers though and maybe we'll be able to bring you a review of it on August 2nd if we get lucky!