24.9 Megapixels – NVIDIA Shows 4K Surround Gaming on Assassin's Creed IV
By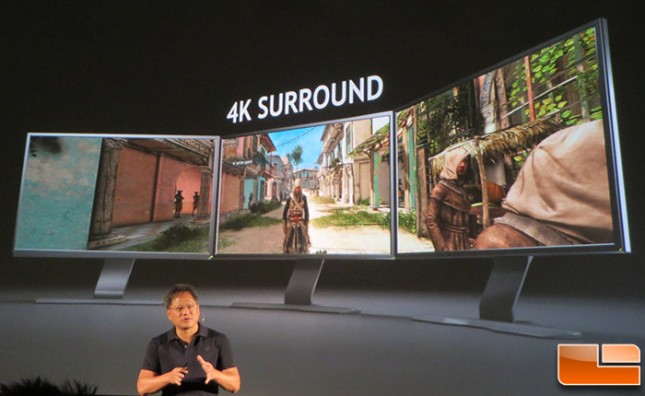 NVIDIA has been talking about 4K gaming monitors quite often these days, but we haven't heard much about 4K Suround monitor setups until today. NVIDIA has a 4K surround demo up and running that you really need to see in person to believe.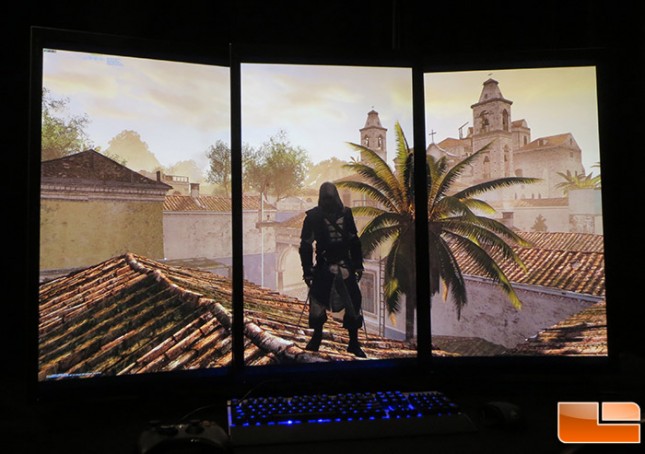 NVIDIA's demo has three ASUS PQ321Q 31.5-inch 4K Ultra HD Monitor setup at 3840 x 2160 in portrait mode. That means you end up with a 6480 x 3840 monitor setup for 24.88 million pixels of pure goodness. They were then running Assassin's Creed IV: Black Flag and allowing those here at the event to take the mega-panel setup for a test drive.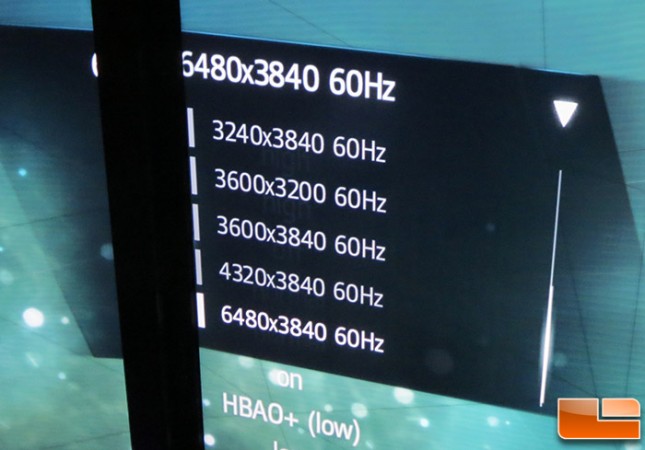 Here is a quick look at the available resolutions in the in-game menu! Our current 5760×1080 setup officially feels tiny after looking at this 6480 x 3840 setup! How is NVIDIA powering such a monitor setup?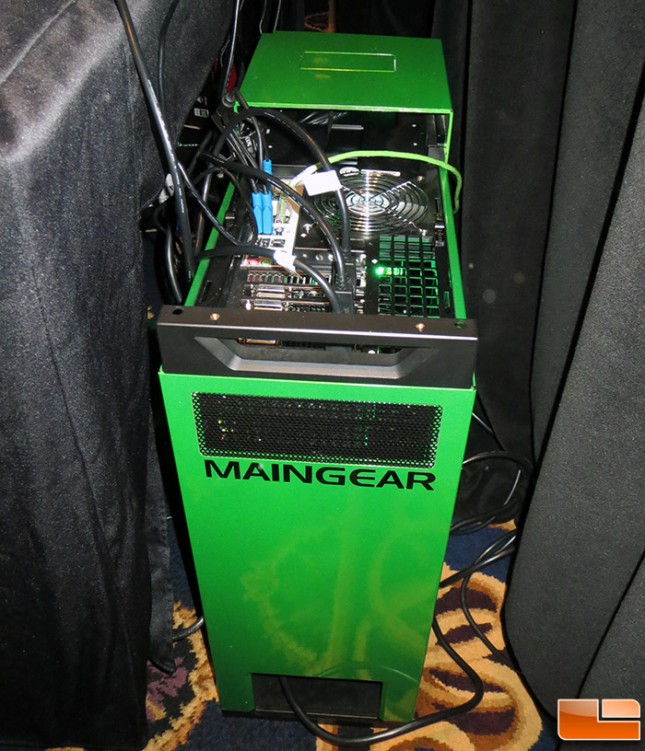 NVIDIA was using a high-end Maingear Shift gaming PC that was running three NVIDIA GeForce GTX Titan 6GB video cards! This system has a combined 18GB of GDDR5 memory and starts at $6,613.00 with three of these video cards. Each ASUS PQ321Q 4K Ultra HD display runs $3499.00, so this 4K Surround setup would set you back an additional $10,497! Not everyday you get to see $20,000 PC setup!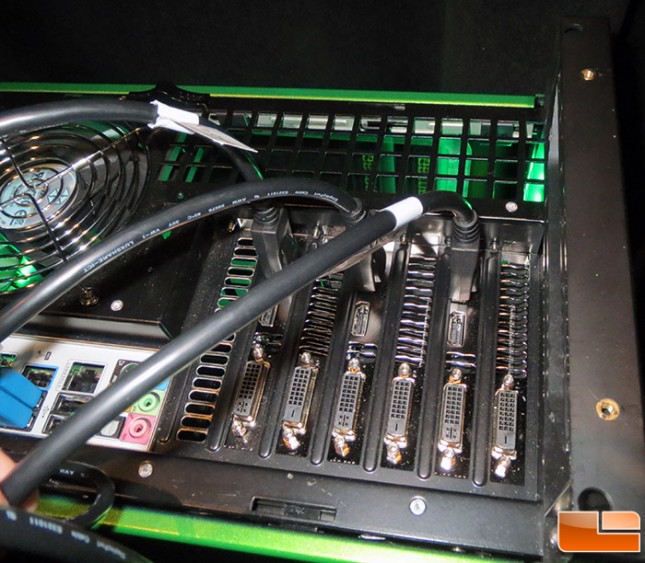 Each ASUS PQ321 monitor was run off one GeForce GTX Titan video card using the DisplayPort video output. The gameplay was pretty smooth on this 3×1 setup, but you could tell that this is pushing the limits of this crazy high-end setup!
Very cool demo and this is the first time that we have seen a 4K Surround gaming setup! We just had to share!