NVIDIA Kepler versus Fermi in Adobe After Effects CS6
By
Benchmarking NVIDIA CUDA performance in After Effects CS6
In May 2012, Adobe released their master collection for Adobe Creative Suite 6. After Effects CS6 was a big deal to filmmakers, editors, and motion graphics artists as this release had new features and greatly improved performance. One of the most highly anticipated new features in After Effects CS6, is native 3D ray-tracing using the NVIDIA CUDA engine. The ray-tracer is a big improvement to the older scanline-based Classic 3D renderer that we have all been using for years. Ray-traced rendering enhances the 3D objects with much more realism than ever before, with environment mapping and light refraction through transparent materials. While Adobe After Effects CS6 has been out for nearly eight months, we were shocked to find hardly any benchmark results!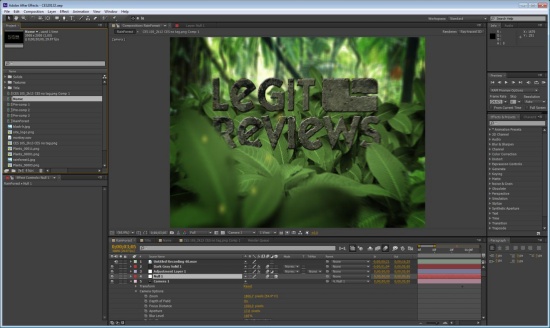 We recently made a new video intro based on an excellent tutorial from Video Co-Pilot for our CES 2013 coverage and figured that we'd update to After Effects CS6. We have tons of video cards laying around the test lab, so we figured that we would compare some of the NVIDIA GeForce GTX 500 'Fermi' and NVIDIA GeForce GTX 600 'Kepler' series video cards to see how they perform. All video cards were tested with GeForce 310.90 WHQL drivers released 1/05/13, which was released the day that we did this testing. We also updated After Effects CS6 to version 11.0.2.12 that finally supports the NVIDA GeForce GTX 690 card for Ray-traced 3D rendering.
NVIDIA GeForce GTX 500 Series Cards Tested:
NVIDIA GeForce GTX 580
NVIDIA GeForce GTX 570 SLI
NVIDIA GeForce GTX 570 Overclocked
NVIDIA GeForce GTX 570
NVIDIA GeForce GTX 600 Series Card Tested:
NVIDIA GeForce GTX 690
NVIDIA GeForce GTX 680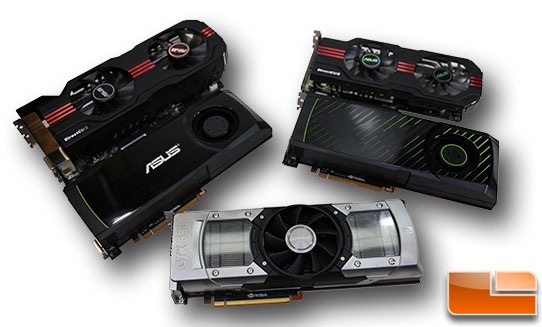 Legit Reviews Test system:
Intel Core-i7 2700K running at 5GHz
Corsair Vengeance 16GB DDR3 running at 1866 Mhz
ASUS ROG Maximus IV Extreme-Z Z68 motherboard
Corsair AX 1200 Power Supply
Corsair GT 240 GB SSD (Primary)
Patriot Pyro 120 GB SSD (Secondary)
PQI 256 GB SSD (Secondary)
Windows 7 SP1 64-bit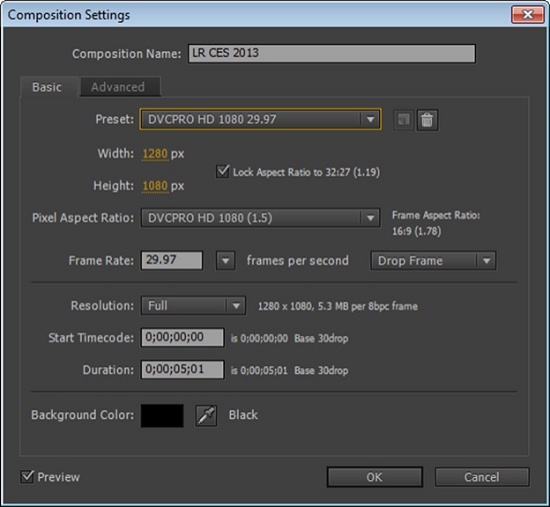 We won't get into the nitty gritty details on how we made the video, but here is a quick look at the Composition Settings that we used in After Effect CS6. We rendered the video in full HD at 1280 x 1080 an 29.97 frames per second.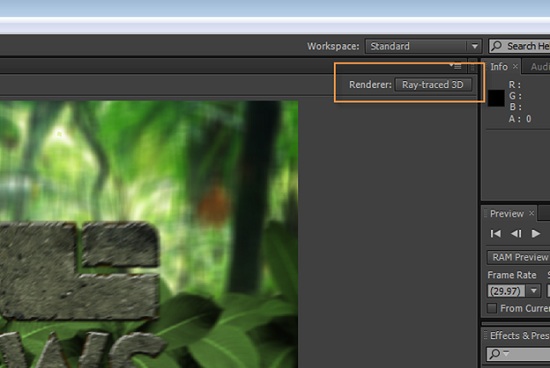 After Effects CS6 adds a new button to the composition window as soon as you place a 3D object allowing you to select Classic 3D or the new Ray-traced 3D as long as you have a card that supports CUDA. The Ray-traced 3D renderer was used on all of the NVIDIA GeForce GTX 500 & 600 series cards along with GeForce 310.90 WHQL drivers.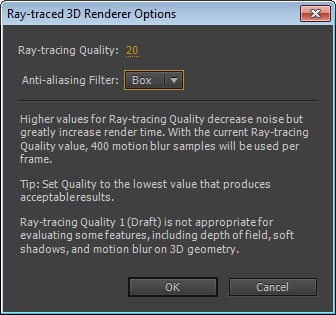 Under Ray-Traced 3D Renderer Options we set Ray-tracing quality to 20 and Anti-aliasing filter to box. Bumping the quality to 20 in the 3D Engine significantly increase the render time and provided a high quality depth of field (DoF) blur. The range on this setting is from 1 (Draft) to 65 (Cinema quality) but as the warning suggests each increase in value significantly increases time to render. The setting of 20 was a nice balance between quality and render time for the purposes of this video.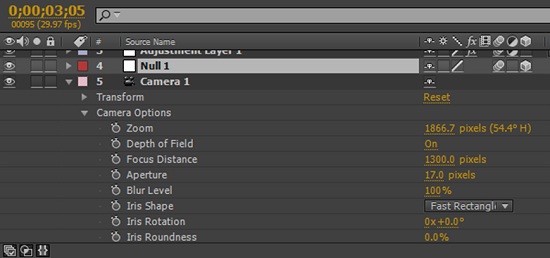 When it comes to camera setting we turned Depth of Field (DoF) and Motion Blur on, set the focus distance to 1300 pixels, the aperture to 17 pixels.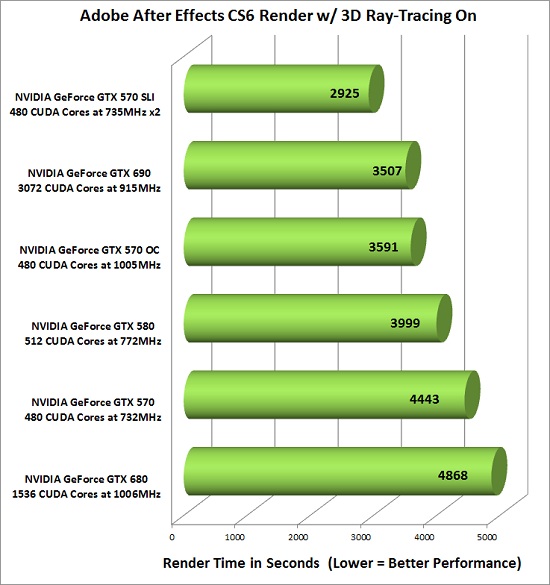 The five second clip with 3D Ray-Tracing that we were rendering took about an hour to run and showed some pretty data for those interested in CUDA between the current generation of NVIDIA Kepler cards versus the previous generation of Fermi cards. Our test results show that the NVIDIA GeForce GTX 580 'Fermi' video card was about 18% faster than the NVIDA GeForce GTX 680 video card! This result might shock some, but not to others. Kepler is certainly faster when it comes to gaming, but when it comes to raw compute performance the clear leader is still Fermi! A pair of NVIDIA GeForce GTX 570 video cards running in SLI finished the render in just 48 minutes, which is impressive considering NVIDIA's flagship GeForce GTX 690 video card completes the same task in 58 minutes!
Keep in mind that you can get a NVIDIA GeForce GTX 570 video card for $215 shipped after rebate ($430 for an SLI setup) and an NVIDIA GeForce GTX 690 will set you back $1000! This is an example of a situation where throwing more money at a problem might not be the best solution! The NVIDIA GeForce GTX 570 SLI setup was 17% faster and cost 57% less if you were to go out and buy cards today!
Are you wondering how long it took to do the render off just the Intel Core i7 2700K processor at 5GHz in just "classic 3D" mode? It took only 7 minutes and 36 seconds, but was about 75% the quality of the ray traced version! Running Ray-traced 3D on the NVIDIA graphics card was the way to go when it came to quality, but that is another story for a different day!