NVIDIA GeForce GTX 980 and GTX 970 Video Card Specs Leaked?
By
NVIDIA must be getting close to launching Maxwell GPUs as our inbox is full of readers tipping us off with news about the GeForce GTX 980 and GeForce GTX 970 cards. We aren't sure if the images are real or not, but one site fan just sent in links (1, 2) to two screen captures that purportedly show the clock speeds of the GeForce GTX 970 4GB video card.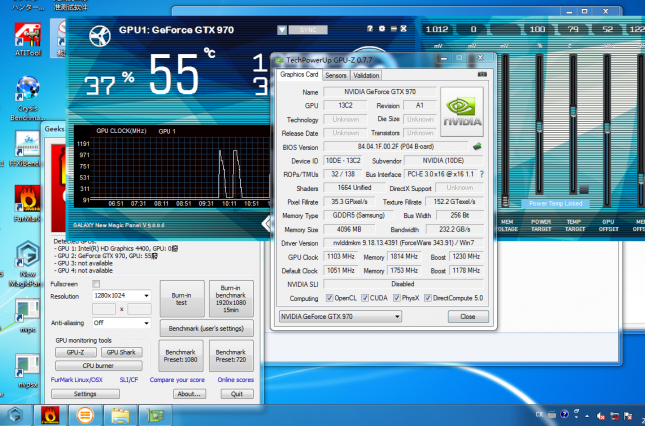 From the image above it looks like the NVIDIA Geforce GTX 970 4GB card used on this system has a core clock of 1051 MHz with a boost clock of 1178 MHz. The 4GB of GDDR5 memory appears to be clocked at 1753MHz (effective 7012MHz). It looks like some overclocking was taking place though the card was being run with a +52MHz GPU offset and a +122MHz memory offset. It looks like the screen capture was taken at a partial load, which is odd, and the GPU temperature was 55C. We don't know what to make of any of that, but you can take a look for yourself above.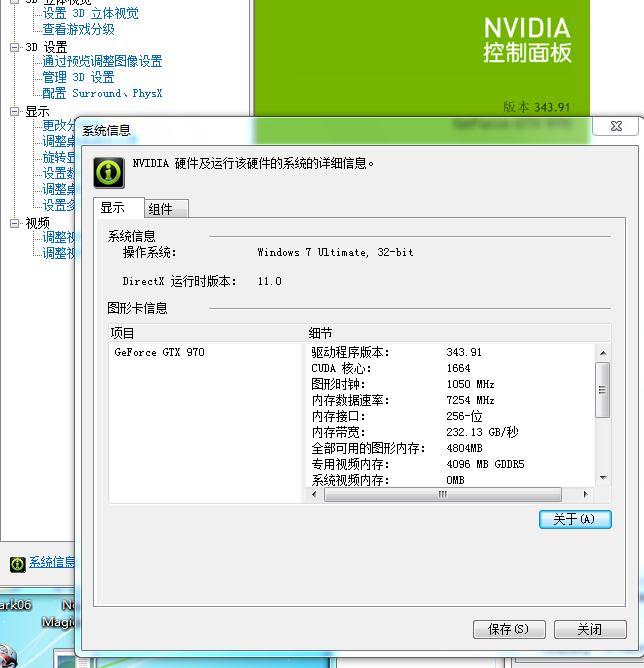 This screenshot by someone else also shows a NVIDIA GeForce GTX 970 card with 1664 CUDA cores running at a core clock of 1050 MHz. It also shows the card has 4GB of GDDR5 memory on a 256-bit bus running at a 7254 MHz memory clock. Could these be the final clocks?
Both images show that NVIDIA GeForce 343.91 video card drivers were being used.