NVIDIA Claims Samsung and Qualcomm Infringed on 7 NVIDIA GPU Patents
By
NVIDIA Files Complaints Against Samsung and Qualcomm for Infringing Its GPU Patents
Complaints Filed in ITC, District Court Focus on GPU Technology Patents for Mobile Processors Used in Samsung Galaxy Phones and Tablets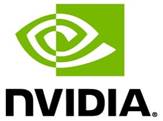 SANTA CLARA, Calif.Sept. 4, 2014NVIDIA today announced that it has filed complaints against Samsung and Qualcomm at the International Trade Commission and in the U.S. District Court in Delaware, alleging that the companies are both infringing NVIDIA GPU patents covering technology including programmable shading, unified shaders and multithreaded parallel processing.
The identified Samsung products include the Galaxy Note Edge, Galaxy Note 4, Galaxy S5, Galaxy Note 3 and Galaxy S4 mobile phones; and the Galaxy Tab S, Galaxy Note Pro and Galaxy Tab 2 computer tablets. Most of these devices incorporate Qualcomm mobile processors including the Snapdragon S4, 400, 600, 800, 801 and 805. Others are powered by Samsung Exynos mobile chips, which incorporate ARMs Mali and Imagination Technologies PowerVR GPU cores.
NVIDIA co-founder and CEO Jen-Hsun Huang said: As the world leader in visual computing, NVIDIA has invented technologies that are vital to mobile computing. We have the richest portfolio of computer graphics IP in the world, with 7,000 patents granted and pending, produced by the industrys best graphics engineers and backed by more than $9 billion in R&D.
Our patented GPU inventions provide significant value to mobile devices. Samsung and Qualcomm have chosen to use these in their products without a license from us. We are asking the courts to determine infringement of NVIDIAs GPU patents by all graphics architectures used in Samsungs mobile products and to establish their licensing value.
A pioneer in computer graphics, NVIDIA invented the GPU. The graphics processing unit enables computers to generate and display images. It brings to life the beautiful graphics that shape how people enjoy their mobile devices and is fundamental to the rise of mobile computing. NVIDIA GPUs are some of the most complex processors ever created, requiring over a thousand engineering-years to create and containing more than 7 billion transistors.
Conference Call Information NVIDIA senior executives will conduct a conference call with analysts and investors to discuss this announcement today at 2 p.m. Pacific Time (5 p.m. Eastern Time). To listen to the conference call, dial (800) 741-8620; no password is required. A live webcast (listen-only mode) of the conference call will be accessible at the NVIDIA investor relations website http://investor.nvidia.com/ and at www.streetevents.com. Due to anticipated heavy call traffic, please plan on dialing in up to 10 minutes ahead of time.
About NVIDIA
Since 1993, NVIDIA (NASDAQ: NVDA) has pioneered the art and science of visual computing. The companys technologies are transforming a world of displays into a world of interactive discovery for everyone from gamers to scientists, and consumers to enterprise customers. More information at http://nvidianews.nvidia.com and http://blogs.nvidia.com.