NVIDIA Announces Pascal GPU Coming in 2016
By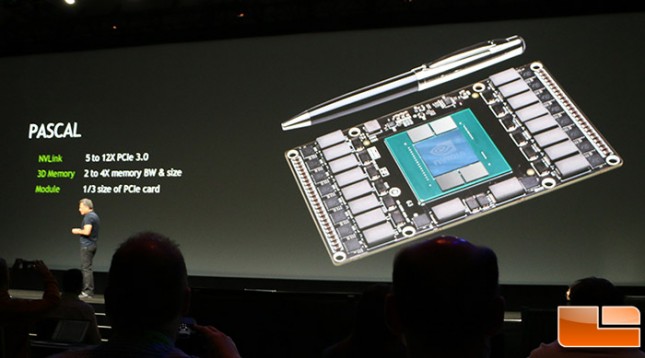 Jen-Hsun Huang just announced the successor to Maxwell will be Pascal! Passcal will be using new technologies like NVLink for 5-12X the bandwidth of PCI Express 3.0, 3D Memory for much more memory bandwidth and in a module that is one third the size of a standard PCIe graphics card.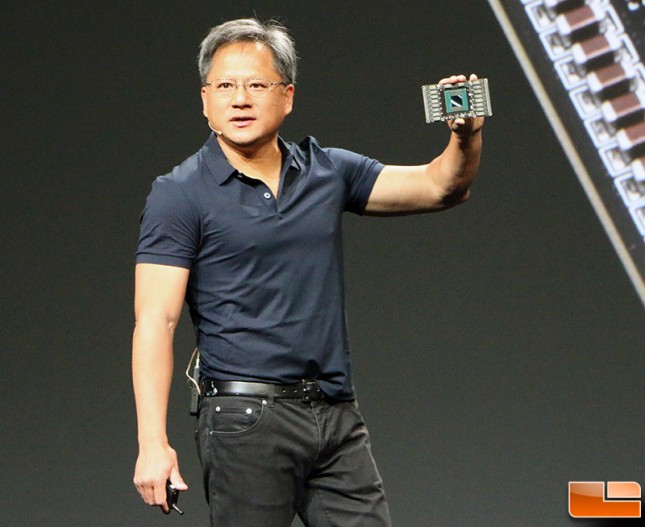 Here is a shot of Jen-Hsun Huang holding a board with Pascal at the opening keynote of GTC this morning.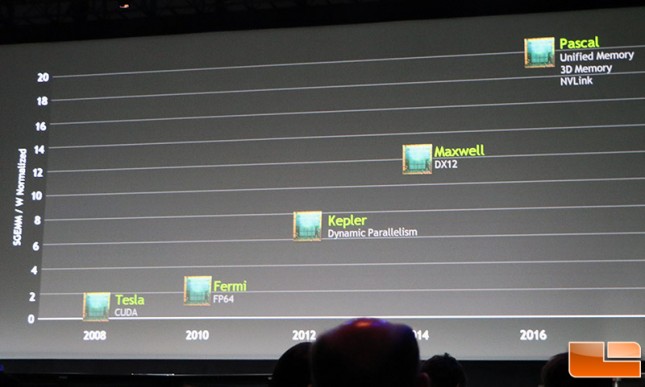 Here is an updated NVIDIA GPU Roadmap that now shows where NVIDIA started out in 2008 and where they are headed in 2016 with the new Pascal GPU. What happened to Volta? With NVIDIA NVLink and a new form factor, what will that mean for standard motherboards? Will this be the end of traditional desktop graphics cards?