Our New Tool For Measuring USB Power – Basemark PAT
By
Have you ever wanted to geek-out a little and know how much power your smartphone and tablet are using through the USB interface? Over the years we've looked at a number of mobile devices and found that it has been tough to accurately know how much power they are pulling let alone in real-time! This is when we looked into the Basemark Power Assessment Tool, PAT, an easy to use universal power consumption measurement tool.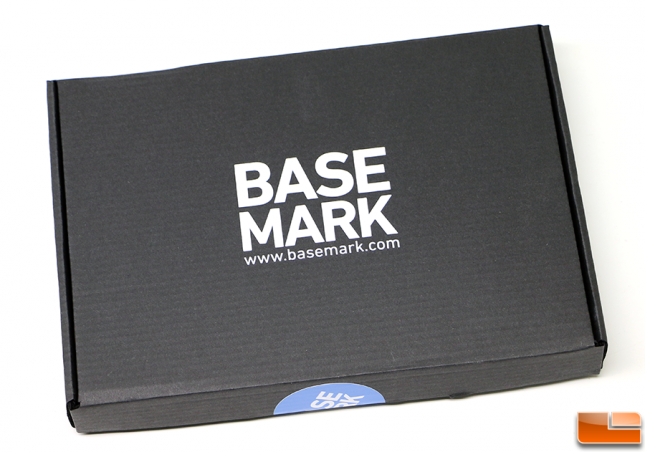 The Power Assessment Tool is based on a patent pending innovation by Basemark whereby the power consumption is recorded through a USB port in real time. You simply plug Basemark's PAT device between the phone and its charger and the device along with the associated desktop software measures the charging voltage and current. This is great information to have when you are reviewing mobile devices as it shows the current drain a specific device uses and even measures the power used by specific applications. Basemark is aiming this product at application developers that would like to know how changes to their code directly relate to power consumption on the devices that will be running it. Game developers or any app that is CPU and/or GPU heavy could benefit from this information!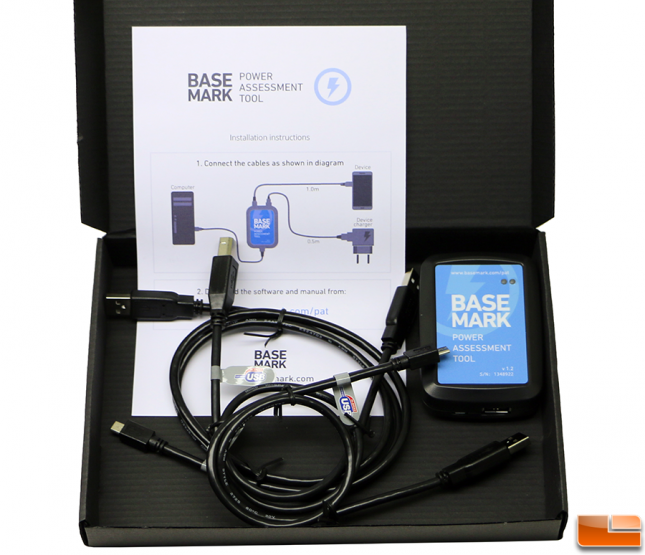 Basemark Power Assessment Tool Features:
Power Consumption Measurement – through Device Under Test (DUT) USB port
Analog to digital conversion resolution – 16 bits
Voltage measurement 1 LSB 0.14 mV
Current measurement 1 LSB 1 mA
Voltage measurement accuracy better than 5 % FS
Current measurement accuracy better than 5 % FS
Charger Input – USB Micro-B receptable – 4.10 to 5.25 VDC – 1.8 A max.
Device Under Test Output – USB Type A receptable – 3.90 to 5.25 VDC -1.8 A max.
Dimensions – 63 x 88.5 x 27.5 mm (without USB cables)
eight – 68 g (without USB cables)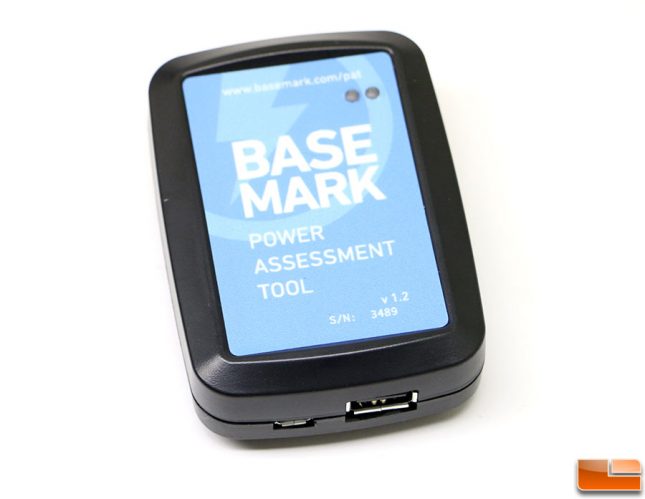 We quickly noticed that the Basemark PAT utilizes a micro-USB port to connect the tool and the phone charger. A quick glance at the features (shown in the bullet list above) shows that the USB Micro-B power input only supports chargers rated up to 1.8A as that is the rating on the mechanical micro-USB connector used in the PAT. This means that Apple iPad chargers (2.4A) and the Samsung Quick Charger (2.0A) are not officially supported. We tried the 2.0A charger that comes with the Samsung Galaxy S7 Edge and it appeared to work, but Basemark told us that it might affect the accuracy of the measurement since we are going over the design spec. They noted that the measurement accuracy is still somewhat relative as the USB cables being used have a resistance and noted that to get the best results one needs to use special laboratory instruments that bypass the battery entirely. Basically, this isn't the end all power measuring tool, but it gives a good picture of what is going on in real-time.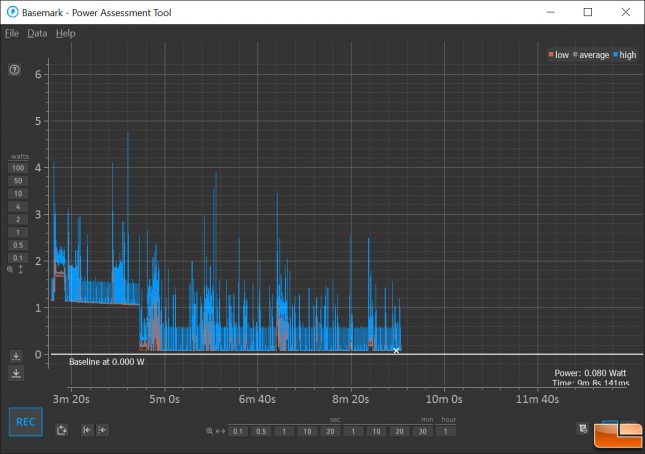 We've been playing around with the tool with some devices in the lab on our Samsung Galaxy S7 Edge smartphone with the included 2.0A charger. We found that our Samsung Galaxy S7 Edge had a baseline of 0.080 Watts of power as a baseline power figure with WiFi and Bluetooth disabled, the screen completely turned off and LTE service still enabled. As you can see in the chart above during the first 4 minutes of our recording the GS7 Edge was charging and once it was fully charged the power dropped off significantly. Once you figure out what the baseline measurement is you can set the baseline in the application and then run your power tests.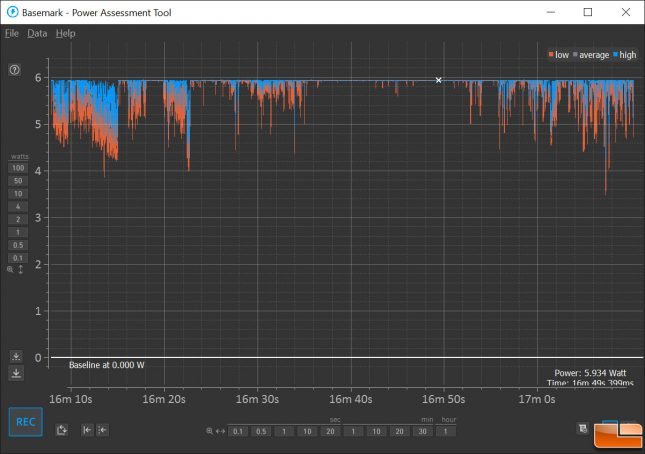 We ran the Basemark X benchmark tool and found that the Samsung Galaxy S7 Edge topped out just shy of 6 Watts of power while running the benchmark with the screen on auto. You can adjust the chart time to 10 different pre-set configurations and eight different pre-set power configurations. This is certainly going to be a handy tool to use for our mobile device reviews and are looking forward it!
The Basemark PAT is aimed at corporate customers and as such is priced at 995 + VAT (1233.80 incl. VAT) and shipping costs. In US Dollars that would be $1,128 before shipping charges. This is too expensive for prosumers, but we can certainly see it being handy as a power profiling tool for app developers that are looking to tune their software for low power usage. Hopefully in the future the next version of the PAT will support greater than 1.8A as many flagship devices are already using more power than that today!