New AMD Vega Logo Spotted For The First Time
By
At the AMD Ryzen Tech Day we got to learn all about Ryzen processors, but we also noticed something that the Radeon Technologies Group slipped up on during the presentation. Do you see it in the image below?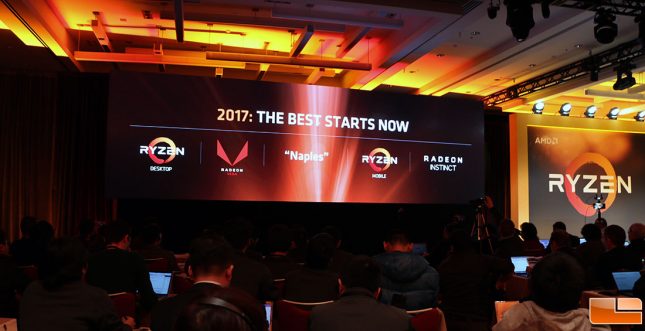 It looks like someone put the unannounced Radeon VEGA GPU logo in the slide deck for the Ryzen presentation. The Radeon VEGA logo was never spotted again, but the cat was already out of the bag and hundreds of journalists were shown the logo for VEGA. We think the AMD Radeon VEGA logo looks pretty slick and can't wait to learn more about it at AMD's Capsasican event that takes place next week during GDC 2017. We think this logo was going to be unveiled there along with more details on VEGA and maybe even some new information on Navi.

Opps, someone got in trouble….