Netgear R6100 Wi-Fi Router Review – 802.11AC Wireless For Under $100
By
Netgear Releases Sub-$100 Wireless-AC Router
Over the past couple of years, we have gone to great trouble to look at what we consider the fastest wireless routers on the market. In the past, this has included Netgear, Western Digital, Asus, and a few others. The cost for the very best has always been close to $200. For many users, the cost of upgrading to the latest wireless standard, Wireless-AC , isnt worth it.
With the holidays approaching, we have seen manufacturers release a Wireless-AC-compatible routers for less than $100. Today we take a look at Netgears R6100 Dual-Band 802.11ac Wireless Router that retails for just $95.10 shipped!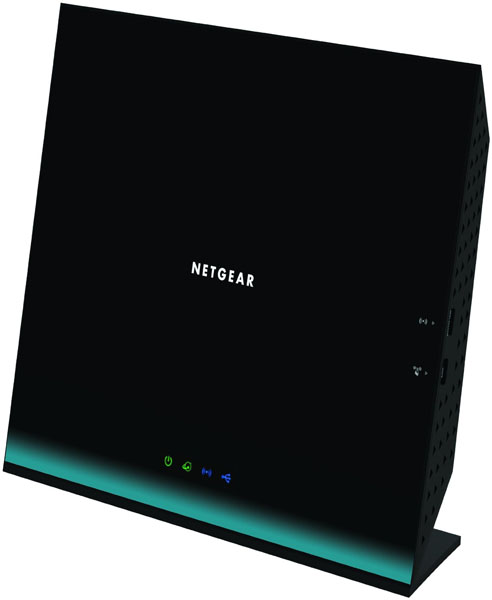 The Netgear R6100 is a dual band router that supports combined WiFi speeds up to 1200Mbps. Users will be able to attain these speeds with fast Ethernet wired connections which will provide users reliable internet connections for fast downloads, clear voice calls, uninterrupted HD video, and lag free gaming.
[youtube]http://youtu.be/1SiVM3vCsCE[/youtube]
The R6100 router offers users enhanced features for improving your home theater experience and prepares the users home network for new or upgraded devices that integrate 802.11ac WiFi support, such as the MacBook Air and smartphones like the Samsung Galaxy S4 and the HTC One. Netgear also equipped the R6100 with performance designed for whole home wireless coverage by using simultaneous dual band WiFi technology. The 2.4GHz band supports legacy devices while the less interference prone 5 GHz band is perfect for multiple HD media streaming and online gaming.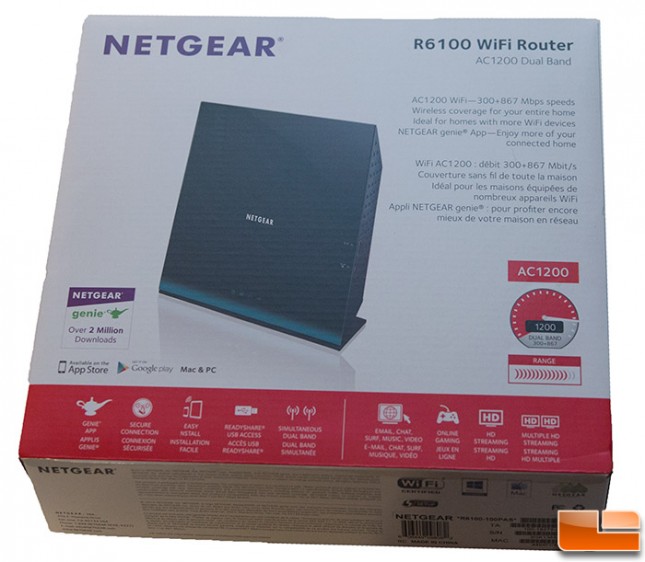 When you look at this routers price point, it is a bout $20-$30 less expensive than the R6200 which has the same exact specifications except the R6200 features Gigabit Ethernet ports and a USB 3.0 connection. For many, this isnt a deal-breaker since most of their devices are wireless. Others may consider the R6200 as a better overall solution.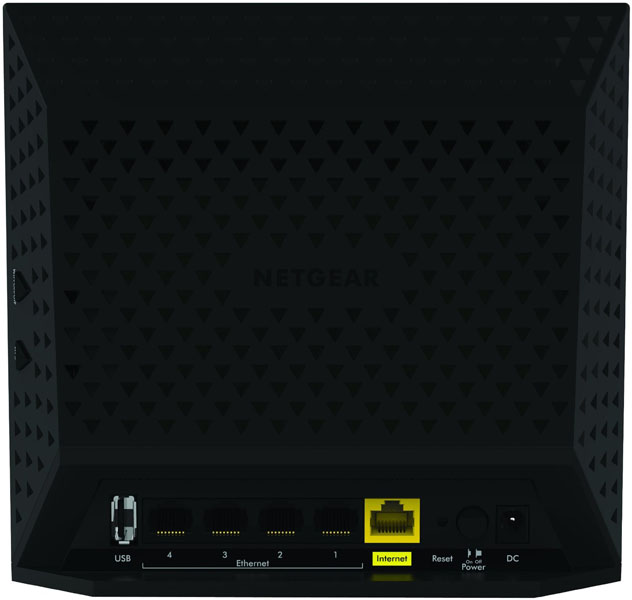 Lets take a closer look at the detailed specifications of the R6100 that we will be looking at today.
Netgear R6100 Featured Specifications:
Wireless Standards:

IEEE 802.11ac, IEEE 802.11a/b/g/n

Security

Wi-Fi Protected Access (WPA/WPA2-PSK)
Double firewall protection (SPI and NAT firewall)
Denial-of-service (DoS) attack prevention

WPA/WPA2
Ports

1 x 10/100M WAN
4 x 10/100M LAN

Buttons
Wireless Data Rates
Frequency Band
Antenna
Interface
Wireless Adapter included
System Requirements

Microsoft Windows 7, 8, Vista, XP, 2000, Mac OS, UNIX, or Linux
Microsoft Internet Explorer 5.0, Firefox 2.0, Safari 1.4, or Google Chrome 11.0 browsers or higher
Use laptop with 2×2 300 Mbps adapter like Centrino 6205 or 802.11ac adapter like Netgear A6200 for maximum performance

Dimensions

180 x 170 x 60 mm (7.08 x 6.69 x 2.36 in)

Weight
Features

Simultaneous Dual Band Wi-Fi – 2.4 & 5GHz
Wi-Fi Transmitters/Receivers (Tx/Rx) – 2×2 (2.4GHz) + 2×2 (5GHz)
Memory: 128 MB flash and 128 MB RAM
Advanced Quality of Service (QoS)
IPv6 support (Internet Protocol Version 6)
AC1200 Wi-Fi – 300+867 Mbps speeds
Wireless coverage for your entire home
Ideal for homes with more WiFi devices
Netgear genie App-Enjoy more of your connected home.
Faster Wi-Fi – Now up to 1200 Mbps
Backward compatible with 802.11n
READYSHARE USB ACCESS – Wirelessly access & share USB storage.
Netgear genie Home Networking Simplified:

Home network manager
Makes any printer AirPrint compatible to print from an iPad or iPhone
MyMedia – Find and play media files in your network
EZ Mobile connect – Scan QR code to connect to your home network
For PC, Mac, iPhone, iPad, & Android devices.
Lets break open the box and see how hard the set-up is.