MSI Already Selling Intel Z97 Motherboards In China – MSI Z97 Gaming 9 AC is Flagship Board
By
A number of big online retailers that are widely known throughout China have already begun selling MSI motherboards that are using the Intel Z97 and H97 chipsets. One of the sites that we ran across was Tmall.com and it appears that five MSI Z97 Gaming series boards listed and all are in-stock and readily available for purchase. This likely means that we'll see a fair number of online reviews popping up overseas now that the boards can be purchased.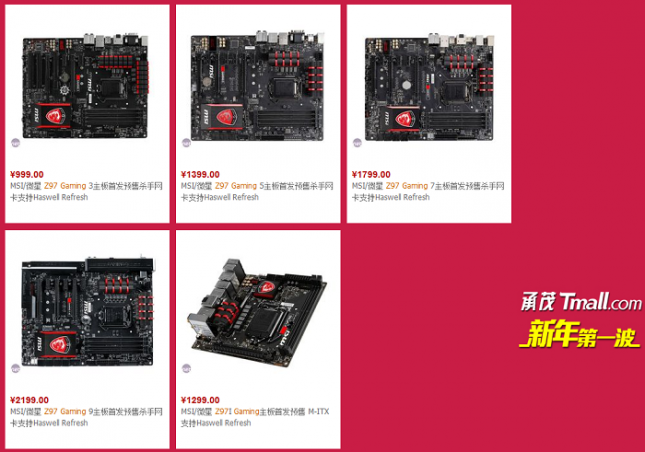 MSI has been focusing on GAMING motherboards for several chipset generations now and it appears that isn't going to be changing anytime soon. MSI will be utilizing the new Intel Z97 and H97 chipsts on ten new MSI GAMING series motherboards.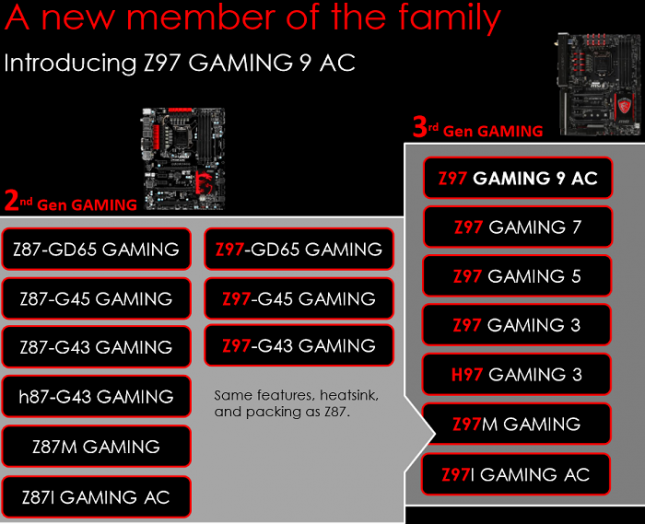 Three of the boards are basically just chipset swaps of their old Z87-GD65, G45 and G43 boards and there are seven totally brand new boards that are part of the '3rd generation GAMING' series.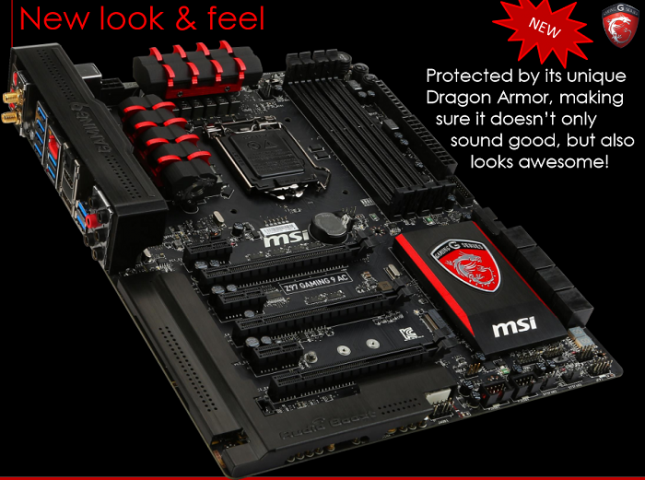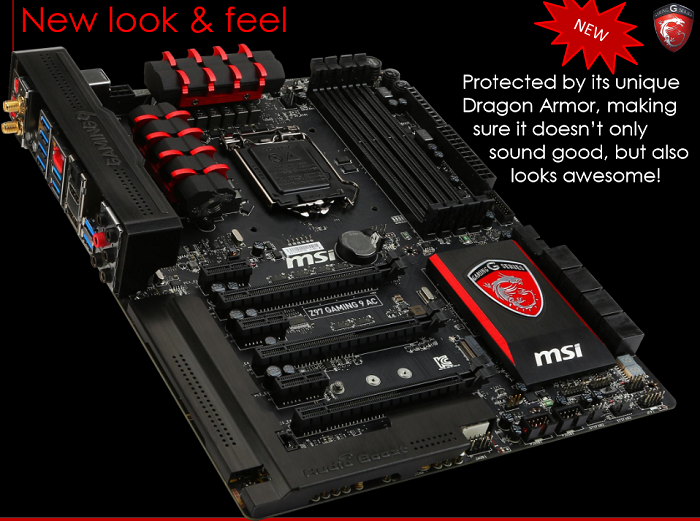 The flagship Intel Z97 motherboard from MSI will be the Z97 Gaming 9 AC that has Intel 802.11AC wireless and Bluetooth support along with improved audio (C-Media CM6631 Xtreme Audio DAC) and Dragon Armor shielding for component protection.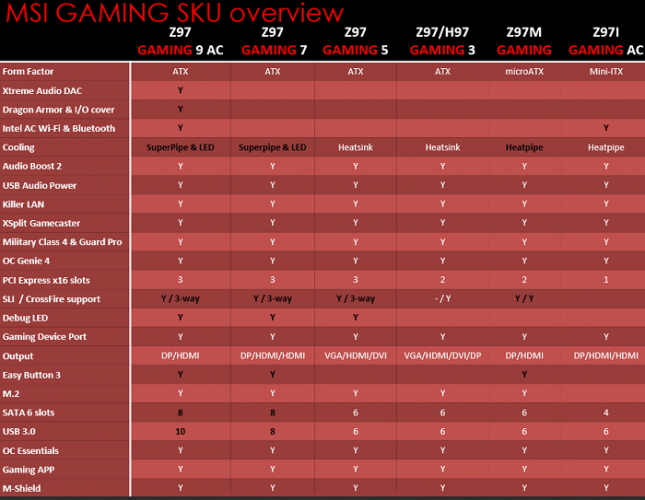 Here is a breakdown of the different features between the boards. MSI has not told us what the pricing on these boards will be in the United States or Europe just yet. TMall is selling the MSI Z97 Gaming 9 for 2199.00 Chinese Yuan, which would put that board at $349.99 in the US. The entry level MSI Z97 Gaming 3 is priced at 999 Chinese Yuan or $159.99 USD.
MSI has Intel Z97 and H97 based boards in all the usual sizes and we can't wait to see how they perform.