Microsoft Windows 10 Launching on July 29th, 2015
By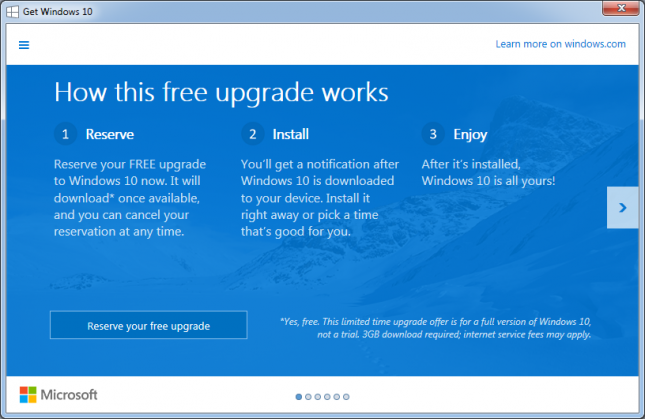 Microsoft today announced that Windows 10 will be released on July 29th, 2015 in a blog post made by Terry Myerson. This means that we are less than two months away from the latest Operating System from Microsoft. The best part about the release of Windows 10 is that it will be a free upgrade for Windows 7 and Windows 8 users for the first year.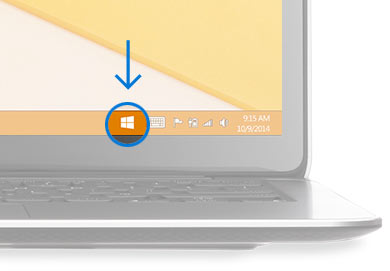 It appears that Microsoft will be sending out notifications to users of older versions prompting them to reserve their free copy. The reservation system is already functional and most people already have an icon on the taskbar for the Windows 10 upgrade that will allow you to sign up and later schedule the installation in advance. You can take a look at the Windows 10 upgrade site here.
No pricing information has been released by Microsoft for those that will need to purchase a copy of Windows 10, but there was an online retailer that let the Windows 10 OEM pricing and release date slip last week. That reailer was Newegg and they had two OEM System Builder offerings available for sale; Windows 10 Home for $109.99 and Windows 10 Pro for $149.99.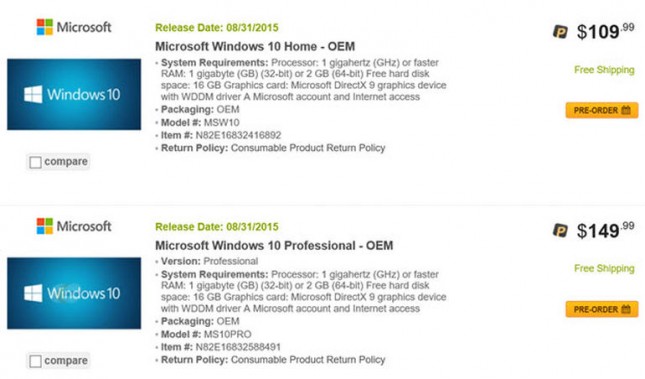 These prices are higher than what the equivalent copies of Windows 8 cost when that OS launched in 2012. That assumes the prices are accurate and to be fair the Windows 10 copies are priced just $10 higher. The release date for the OEM builds was August 31st, 2015.