Logitech Pure-Fi Mobile Wireless Speaker System
By
Introducing Logitech's Pure-Fi Bluetooth Mobile Speaker System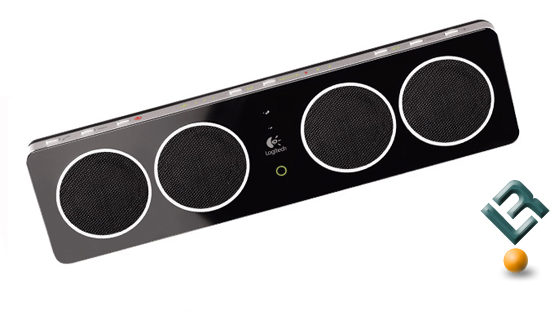 Today, we take a first look at Logitechs Pure-Fi Mobile wireless speaker system that we caught a glimpse of at this years 2008 Consumer Electronics Show. Based on the award winning Pure-Fi Theater Systems that Logitech has successfully brought to market, the Pure-Fi Mobile System is designed to be used to listen to music wirelessly from your stereo Bluetooth capable mobile phone or other stereo Bluetooth-enabled device. You can also use it with a computer via USB, or any other audio or video device via a 3.5-mm headphone jack. Set to be released this month, lets take a closer look at this unique system for music lovers.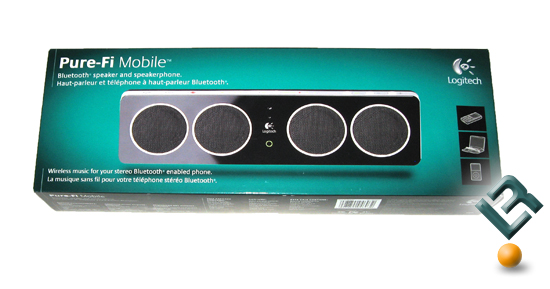 In a world where more and more users are using Bluetooth-enabled phones to carry their music and video, Logitech is attempting to capture the imagination of users who wish to minimize what they carry in their bags by releasing a versatile speaker system that allows mobile users to share the tunes.
The Pure-Fi system is built around four 2-inch drivers for crisp highs and warm lows. It has a built in rechargeable battery designed to give you 12 hours of play time and Logitech has even included a nifty padded case so that you can throw your Pure-Fi in your bag and go. There are even two built-in microphones that serve to give the user the ability to use the Pure-Fi system as a convenient wireless speakerphone.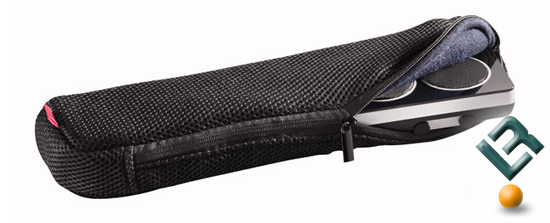 In the box, you will find not only the Pure-Fi system, but a USB-mini cable, AC charger, 3.5-mm stereo cable, protective case, and Quick Start Guide.
Key Specifications:
Bluetooth 2.0 capable (A2DP profile required)
Play Time: Approx. 12 hours
Range: Up to 33 feet
Length: 10.75 inches
Height: 2.75 inches
Depth: 1.0 inches
Weight: 3 pounds