Logitech K750 Wireless Solar Keyboard Review
By
Logitech K750 Wireless Solar Keyboard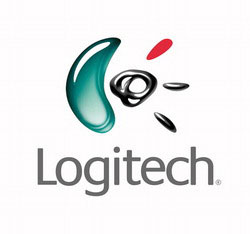 Have you ever said to yourself, "I really like wireless keyboards, but a solar powered wireless keyboard would be better"? If so, then you are in luck today, because Logitech has asked us here at Legit
Reviews to give our opinion on their new K750 Solar Wireless Keyboard. Do I really need to go into the whole spiel where I give you a bunch of information that you already know about Logitech, or should
we just get right down to the business at hand and take a closer look at this wonderful new toy before us? That's what I thought. We all know and love Logitech as the folks that make the keyboards and mice
that most of us use. Whether we are cubicle jockeys or gamers, Logitech makes the input devices that millions of us have trusted and depended on for many years since they first opened in Switzerland in 1981.
Wow, 1981… That's a lot of nerds served. They should get one of those signs like a certain hamburger chain has, "Over 2 Billion Nerds Served".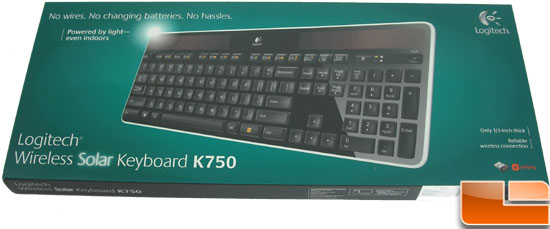 With a lot of companies these days finding themselves with the task of making their businesses a lot "Greener," naturally Logitech would be one of those companies that would be at the forefront. So, why not
design and produce a "Green" keyboard? Well Logitech has, but they have gone way above and beyond the usual recycled packaging, or the recycled paper used for the user manual. All of what I have just
mentioned has been done; as a matter of fact, there isn't even a user manual as they have just gone ahead and printed the user manual on the inside of the box that the keyboard comes in. But if that doesn't
impress you, then what I am about to say should. Oh yes, my friends; they have eliminated the need for batteries. Logitech has designed and manufactured the K750 Wireless SOLAR Keyboard (PN 920-002912). Gone
are the days of buying and replacing batteries in your wireless keyboard. Also gone are a lot of the used batteries that end up in our landfills. The Logitech K750 Wireless Solar Keyboard is the first solar
powered keyboard on the market today, and Logitech has been kind enough to let us take a close up look at their newest keyboard.
The Logitech K750 (PN 920-002912) wireless solar keyboard is very reasonably priced at $79.99 and comes with a three year limited warranty. So not only do you get a reasonable deal on a keyboard… you get to help save the
environment as well.

Let's go ahead and take a look at the retail packaging that the Logitech K750 is packed in.