Legit Reviews Stocking Stuffer Guide for 2008
By
Gather Your Loose Change and Get a Gift Under $20!
With the holidays rapidly approaching, the Editors and Moderators of Legit Review have gotten together to come up with the ultimate Stocking Stuffer gift list for our readers. We wanted to show a few products that will serve as a perfect stocking stuffer items for this year. These are products that are readily available and you wont have to break the bank to afford.
We broke this guide down into three sections: Gifts under $20, under $50, and $100 or less. We know that finacial times are hard these days, but if you look around, you can find some great deals on very good hardware. You should find something that will appeal to gamers, PC enthusiasts, and tech heads on your shopping list. Our guide covers PC hardware and peripherals, Bluetooth devices, external storage and more.
Without further build up, lets get into it: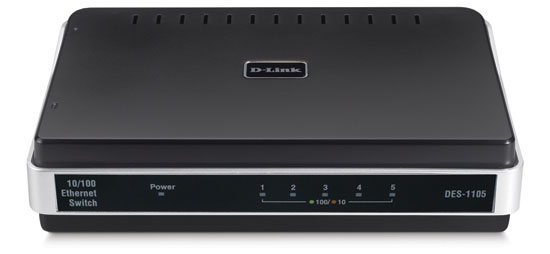 D-Link DES-1105 5 port 10/100 Switch
Expand your wired home network with the D-Link 5-Port 10/100Mbps Desktop Switch (DES-1105). This Desktop Switch fits virtually anywhere because of its compact size. Its power connector and ports are conveniently located in the rear to avoid messy cables on the desk. This Desktop Switch can also be mounted on a wall or underneath a desk with the included wall mounting kit. For just a penny after a $10 rebate from Office Depot, this switch will give the gift of a network for nearly nothing out of your pocket, but don't worry we won't tell.

Arctic Silver 5 Thermal Compound
Thermal compound is necessary to create a reliable transfer of heat from your computer's processor to its heatsink to keep your CPU from overheating. This is also a very overlooked step when building a computer as many just use whatever comes with their heat sink and as a result don't get the best results. Arctic Silver 5 thermal compound improves heat transfer by using three unique shapes and sizes of pure silver particles to maximize particle-to-particle contact area and thermal transfer. You use 91 Octane on your high performance car engine since the dealer told you not to run 87 Octane, so why are you using generic thermal compound on your CPU with a high-performance heatsink? This 3.5-gram tube contains enough compound to cover at least 15 to 25 small CPU cores, or 6 to 10 large CPU cores and costs just $5.99.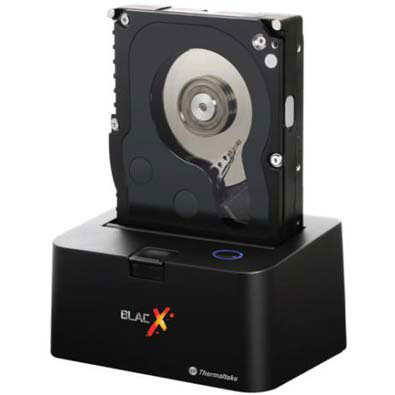 Thermaltake BlacX 2.5-3.5″ SATA HDD USB Docking Station
When we reviewed the Thermaltake BlacX in September 2008 it retailed for $38 plus shipping, but now it can be found at retailers like Radio Shack for $9.99 shipped free after rebate. This makes the Thermaltake BlacX a perfect stocking stuffer for anyone that tinkers with or repairs desktop and notebook computers as you can just pull out the hard drive from the system you are working on and pop it into the docking station to run a virus scan or to format it without needing to open your system. The Thermaltake BlacX is compatible with PCs and Mac with all 2.5 & 3.5 SATA hard drives up to 1.5 TB being supported, so you are safe with this as a gift no matter what PC they might prefer.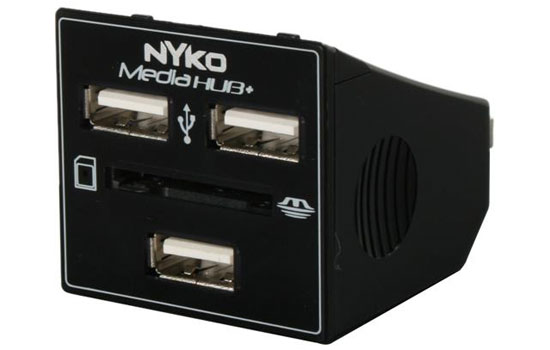 Nyko Media Hub+ For Playstation 3
Next up, we have Nykos Media Hub+. Here is the perfect gift for those wanting to expand the multimedia capabilities of their Sony Playstation 3 game consols. Considering that all new PS3s only come with 2 USB ports and no card reader, picking up this 3 port USB Hub with card reader for less than $20 is a great gift for those who want to rock out with Guitar Hero or Rock Band. The card reader is compatible with both SD memory sticks and Sony Magic Gate Memory Sticks.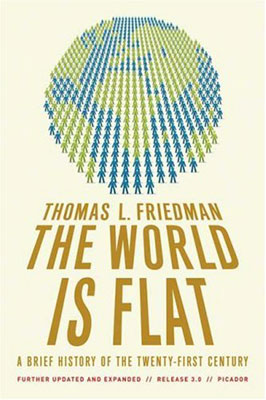 The World Is Flat: A Brief History of the Twenty-First Century
$4 to $18 depending on if you buy new or used
With the economy going down the tubes and layoffs in the IT industry becoming something common in the news, a good book might be in order. If you are wondering why companies are failing left and right then you need to read the book – The World Is Flat 3.0. This book is an essential update on globalization, its opportunities for individual empowerment, its achievements at lifting millions out of poverty, and its drawbacks–environmental, social, and political. The book was written by Thomas L. Friedman the Pulitzer Prize–winning author of The Lexus and the Olive Tree. The book has a great flow to it and if you lived through the dot com boom this book will tie together everything that has happened in the last decade and you might have a new look on things when you get done reading this. If you are looking to give the gift of knowledge or can't figure out what to give someone that has it all this book might be the ticket to a winning gift. Just be sure to get the release 3.0 that was published in late 2007 as it has updated facts and information it in that the previous two versions do not.