Kingston SSDNow V200 128GB SSD Review
By
Performance On A Budget
Our test bench is no stranger to Kingston SSDs as we've had the pleasure of testing quite a few over the past few years. They offer a fairly robust lineup of drives for budget, enthusiast, and enterprise users alike. This time around, we are looking at the value oriented V200 SSDNow series drive – more specifically, the 128GB version.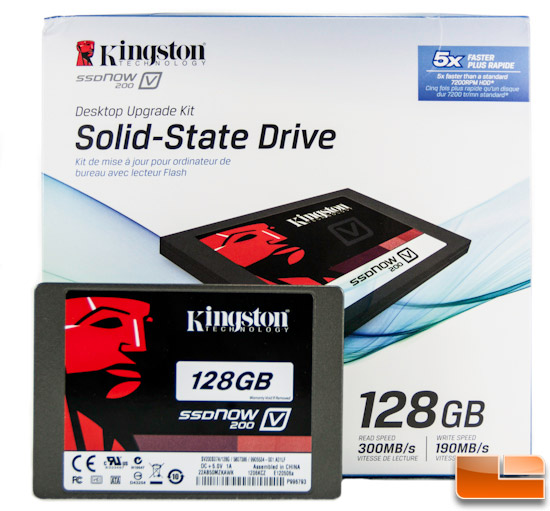 For a mere $94, you can pick up the standalone 128GB drive or step up to the nicely appointed bundle for $104. Kingston also offers capacities of 64GB and 256GB with performance varying a bit with each version due to NAND density. For the 128GB we received, the specifications promise reads up to 300MB/s and writes of up to 190GB/s. Neither are specifications found on premium drives but the V200 doesn't carry that premium price tag either. Kingston backs their product with a standard 3-year warranty and free technical support, should you need it although we have yet to have a Kingston drive fail on us.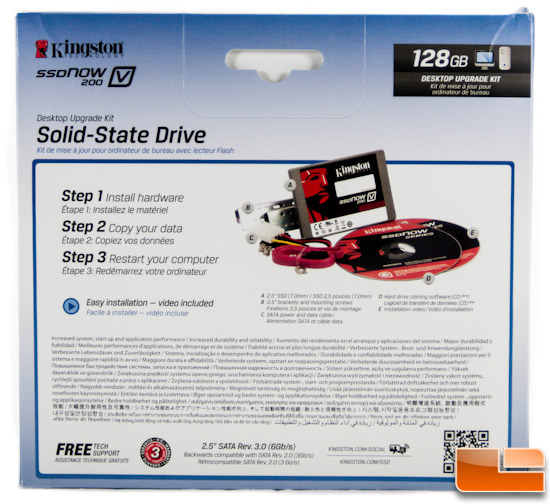 Kingston SSDNow V200 128GB Features and Specifications:
Faster

– boots system and applications faster

Reliable

– with no moving parts, solid-state drives are less likely to fail than a standard hard drive

Convenient

– all-in-one kits with all the components for easy installation

Multiple capacities

– to fit your needs

Silent

– runs silent and cool

Guaranteed

– three-year warranty, free technical support and legendary Kingston reliability

Form factor:

2.5″ drive available in both 7.0mm (64GB & 128GB only) & 9.5mm (256GB) to fit more systems

Interface:

SATA Rev. 3.0 (6Gb/s) – with backwards compatibility to SATA Rev. 2.0

Capacities:

64GB, 128GB, 256GB
Sequential Reads:
64GB

– 260MB/s

128GB

– 300 MB/s

256GB

– 300MB/s
Sequential Writes:
64GB

-100MB/s

128GB

– 190MB/s

256GB

– 230MB/s
Sustained Random 4k Read/Write:
64GB

– up to 39K/up to 3.3K IOPS

128GB

– up to 38K/ up to 5.5K IOPS

256GB

– up to 32K/ up to 3.5K IOPS
Power Consumption:

2.0 W (TYP) Idle / 4.8 W (TYP) Write
Storage temperatures:

-40 to 85C
Operating temperatures:

0 to 70C
Dimensions:
64 and 128GB

– 69.8mm x 100.1mm x 7mm

256GB

– 69.8 mm x 100.1 mm x 9.5 mm
Weight:
64GB & 128GB

– 88g

256GB

– 105.2g
Vibration operating:

2.17G Peak (7~800 Hz)
Vibration non-operating:

20G Peak (10~2000 Hz)
Life expectancy:

1 million hours MTBF
Total Bytes Written (TBW):
64GB:

18TB

128GB:

36TB

256GB:

36TB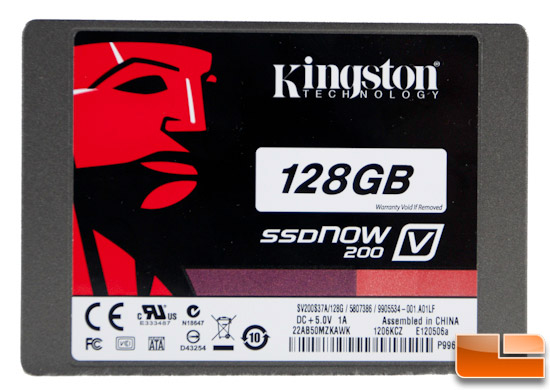 The external design of the drive is not unlike several of the other Kingston models with a gray aluminum shell and the familiar black and red Kingston branded sticker on the front with the drive model and capacity prominently displayed.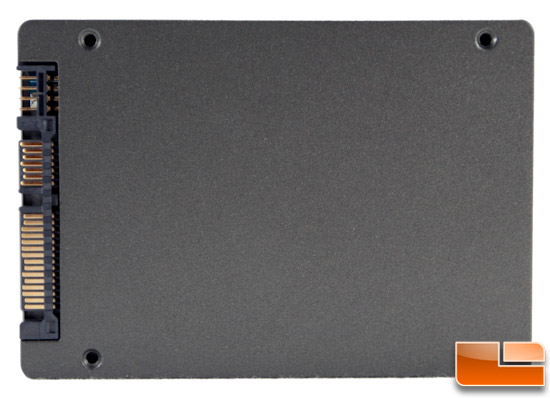 Around the back nada, except for the screw holes used for mounting the drive.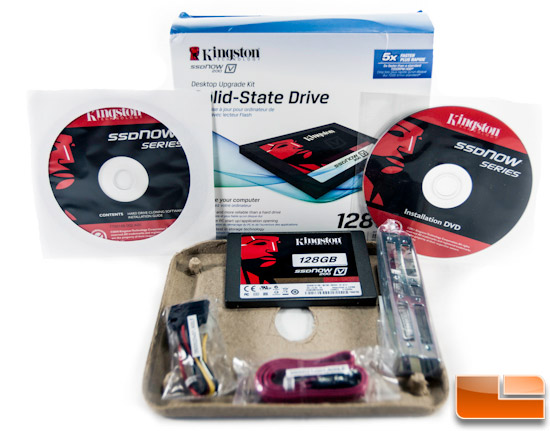 Speaking of mounting, the bundled version of the drive comes with a host of goodies including mounting adapter rails for making the 2.5″ SSD fit nicely into a 3.5″ bay. In addition, you'll receive a SATA data cable, Molex to SATA power lead, an installation CD, and another CD containing Acronis drive cloning software. This is a great bundle and well worth the extra $10 for the Acronis software alone.