Kingston SSDNow V100 128GB SSD Review
By
Kingston V100 128GB SSD – Value & Performance
Kingston's SSDNow series of solid state drives have done very well in the marketplace due to their range of value to performance oriented drives which covers the needs of just about any user. Available since the end of 2010, the V100 series lands in the middle of the SSDNow lineup with excellent performance without needing a second mortgage to finance the purchase.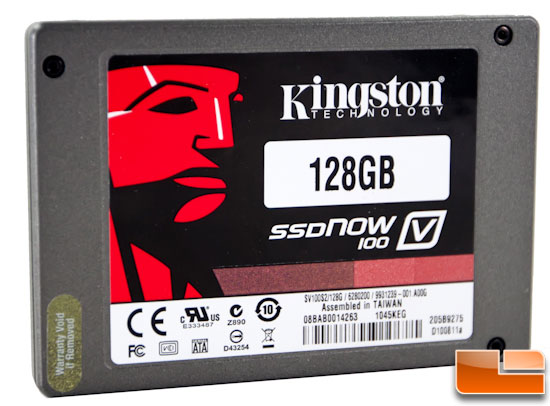 Priced at $240 for the drive and desktop upgrade kit, it falls in the middle of the pack in terms of price in comparison to its peers. It's available in 64GB, 128GB and 256GB capacities with notebook and desktop upgrade kits available for all three sized drives as well. The 128GB desktop bundle version we received offers read speeds topping out at 250MB/s and writes at up to 230MB/s and is covered by a three year warranty.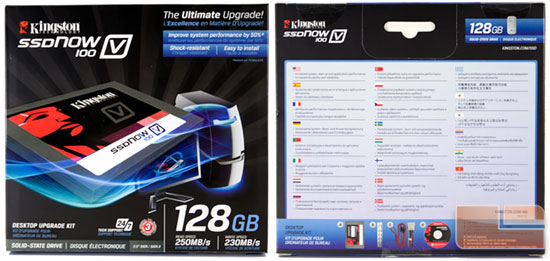 Kingston SSDNow V100 Features:
Performance enhances productivity; makes users more efficient
Innovative 2.5″ form factor; uses NAND Flash memory components
Silent runs silent and cool with no moving mechanical parts
Reliable less likely to fail than a standard hard drive
Shock-Resistant no moving mechanical parts so the SSD handles rougher conditions
Supports TRIM** ensures maximum performance on compatible operating systems
Supports S.M.A.R.T.
Guaranteed three-year warranty, 24/7 tech support
Kingston SSDNow V100 Specifications:
Form factor 2.5″
Interface SATA 1.5 Gb/sec. and 3.0 Gb/sec.
Capacities* 64GB, 128GB, 256GB
Dimensions 69.85mm x 100mm x 9.5mm
Weight 78 grams
Storage Temperatures -40C to 85C
Operating Temperatures 0C to 70C
Vibration Operating 2.17G
Vibration Non-Operation 20G
Sequential read throughput
256GB – 250MB/sec. read
128GB – 250MB/sec. read
64GB – 250MB/sec. read
Sequential write throughput
256GB – 230MB/sec write
128GB – 230MB/sec write
64GB – 145MB/sec write
PCMARK Vantage HDD Suite Score+
64GB – 19,932
128GB – 20,571
256GB – 19,910
Power Specs 6.4 W (TYP) Active / 1.0W (TYP) Idle
MTBF 1,000,000 Hrs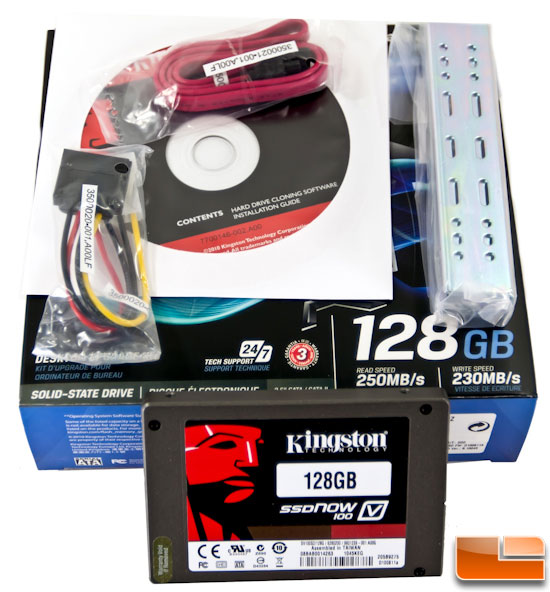 The desktop upgrade bundle comes with 2.5″ to 3.5″ drive rail adapters, a SATA power and data cable and hard drive cloning software on CD with installation guide. This is a nice little package of goods that makes upgrading easy, especially since most cases don't yet have bays for 2.5″ drives.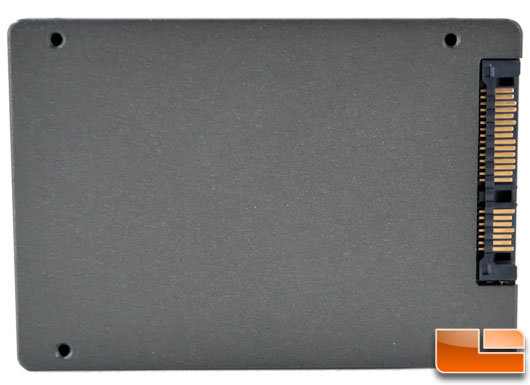 The aluminum shell is typical of all the Kingston drives we've seen and the drive interface is of the SATA 3Gbps variety. Now that the outside is covered, let's have a look on the inside.