Kingston SM2280S3 120GB M.2 SATA SSD Review
By
Kingston M.2 SSDs Are Here

We've received a few M.2 drives recently and we didn't throw them on the test bench right away because we wanted to wait until we got our new test bench on the Z97 platform. Now that the system has been upgraded, we were eager to test one of these guys out and we kick it off with a drive from the prominent memory and storage maker Kingston. Currently, they are only offering the 120GB version that we received for testing which are selling on Amazon under part number SM2280S3/120GB for $88.99 shipped ). [Editors Note: On August 11th 2014 Kingston released a 240GB version] . Because of their diminutive size, they are perfect for any small form factor application yet have the potential to yield higher bandwidth over mSATA through a PCIe interface.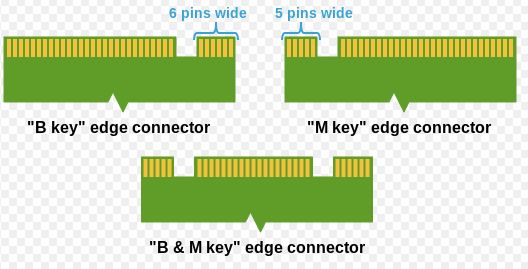 With a new form factor comes some lessons in the nuances that come with it. There are actually several types of M.2 drives which vary in size and type. While the drive widths seem to be a consistent 22mm, the drive lengths can be anywhere from 30mm to 80mm and so the particular form factor for any model is express as 'WWLL' – or '2280' as in the naming of the Kingston SM2280S3 120GB drive we 'll be testing. Second is the actual interface connectors shapes, called keys, that dictate the type of connection. Some are PCIe and some are SATA. The "B key" has a notch with the smaller portion on the right having six pins. This is a PCIe x2 connection and we aren't aware of any drives that currently are configured in this fashion. The "M key" is similarly shaped yet reversed with the smaller portion on the left having only 5 pins, though this is a PCIe x4 connection. Finally, the most common configuration is "B & M key" that is aptly named as it basically combines the shapes of both the B and M keys into the same connection. This is typically a SATA III connection and what we find with the Kingston SM2280S3 drive. Unfortunately, we found out that our ASUS Z97-A board doesn't support this (only M.2 PCIe) with the built in M.2 socket so for this review, we'll be using a SATA adapter card which should in no way impact the performance of the drive over using it in a built-in slot. This is similar to what we have done with mSATA drives.
Kingston SM2280S3/120GB M.2 Features and Specifications:
Popular M.2 Size 22mm width, 80mm length
NAND Flash memory based shock resistant with lower power consumption
Supports Intels SRT combines capacity advantage of HDD with performance improvements of SSD in dual-storage configuration
Supports S.M.A.R.T. monitors the status of your drive
Supports TRIM maintains maximum performance of compatible operating systems
Guaranteed 3-year warranty and free technical support
Form factor: M.2 2280
Interface: SATA Rev. 3.0 (6Gb/s)
Capacities: 120GB
Baseline Performance:

Compressible Data Transfer (ATTO): 550MB/s Read and 520MB/s Write
Incompressible Data Transfer (AS-SSD and CrystalDiskMark): 500MB/s Read and 330MB/s Write
IOMETER Maximum Random 4k Read/Write: up to 66,000/ up to 65,000 IOPS
Random 4k Read/Write: up to 46,000/ up to 4,500 IOPS
PCMARK Vantage HDD Suite Score: 56,000
PCMARK 8 Storage Bandwidth: 215 MB/s

Power Consumption: 0.09 W Idle / 1.11 W Avg / 1.02W (MAX) Read / 2.86 W (MAX) Write
Storage temperatures: -40C ~ 85C
Operating temperatures: 0C ~ 70C
Dimensions: 80mm x 22mm x 3.5mm
Weight: 7.36g
Vibration operating: 2.17G Peak (7800Hz)
Vibration non-operating: 20G Peak (102000Hz)
Life expectancy: 1 million hours MTBF
Warranty/support: 3-year warranty with free technical support
Total Bytes Written (TBW): 230TB 1.8 DWPD4

Having a closer look at the Kingston SM2280S3 M.32 drive, we first peek around the back to find two of the four total NAND modules hanging out by themselves.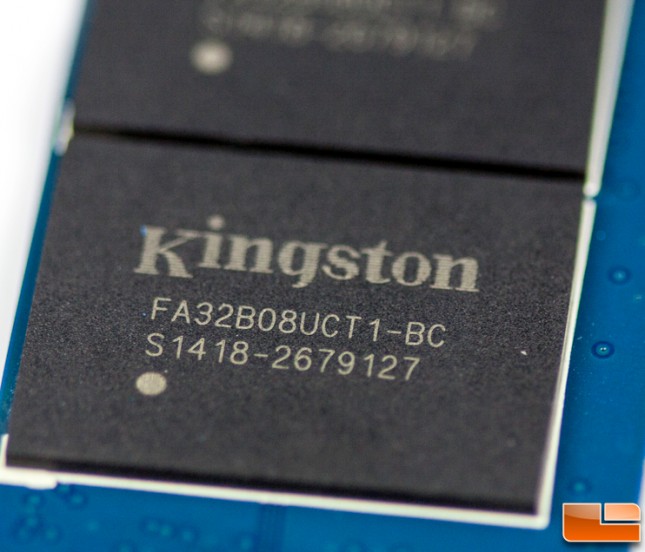 The part number on these Kingston branded MLC chips is FA32B08UCT1-BC and appear to be 32GB NAND packages for a total of 128GB of raw capacity. We're not sure who Kingston sourced the NAND from since they are self-branded and generally when this is the case, they are multi-sourced.

On the front are the other two NAND packages which are obscured by the product sticker as well as a cache chip and the controller.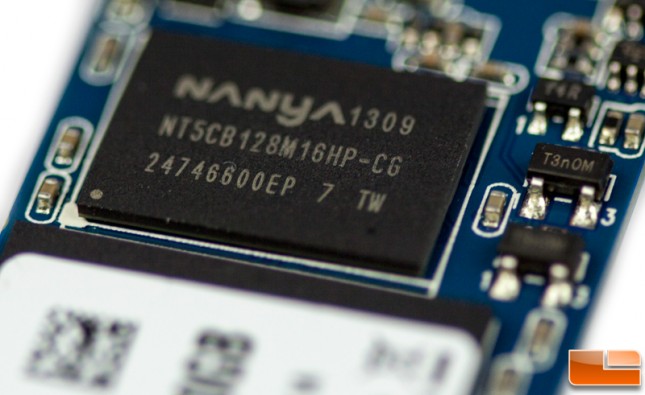 The NANYA 667MHz DDR3-1333 SDRAM cache ship carries part number NT5CB128M16HP and is 2Gb (256MB) in capacity.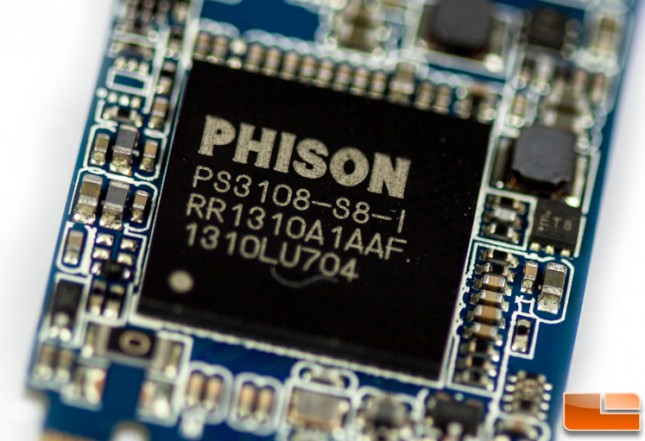 Finally, the Phison PS3108 controller is one we've seen in several drives which are typically more budget oriented than high-performance. The firmware on this now supports DevSleep for ultra low power modes and of course garbage collection and TRIM to keep performance consistent over the drive life. Overall drive endurance is rated for 230TBW and 1M hours MTBF which is thanks to wear-leveling algorithms. The SM2280 also has firmware based power loss protection should power be unexpectedly cut by constantly flushing the cache. This is always a concern for users, especially if they are using it in some sort of enterprise application.