Kingston Nucleum USB Type-C Hub Review
By
The Kingston Nucleum 7-in-1 USB Type-C Hub was released at CES 2018 and it became immediately available for $79.99. The price on the Kingston Nucluem has dropped to $49.99 shipped since it was released, but the need for a USB Type-C hub has never been greater than now. More and more thin-and-light laptop makers are reducing the number of connectivity ports for just USB-C ports. That means you have to use a hub to get the expansion capabilities you need to connect all of your devices. This is great news for Apple MacBook Pro, Google Chromebook, Dell XPS and Huawei MateBook owners that are looking to get more from the ports they have.
The magic of the Kingston Nucleum is that it transforms a single USB-C port into 2 standard USB 3.1 ports, 1 4K HDMI, one USB 3.1 Type-C power pass through, one USB 3.1 Type-C data transfer port and both SD and Micro SD memory card slots. This makes it a must have for content creators that are pulling images from cameras and backing up to their laptop or external USB drive.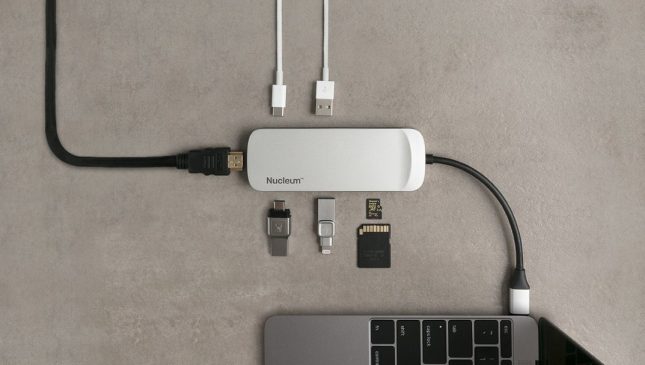 We've been using the Kingston Nucleum on the Huawei MateBook 13 Signature Edition (review) since it came out and have found it to be a life saver. The Nucleum has power pass-through, but it only supports power bricks up to 60 Watts. The USB Type-C power adapter is 65 Watts. Kingston informed us that we could use a slightly larger power adapter on the power pass-through port, but devices will charge slower since the Nucleum will limit the power to the laptop to 60 Watts.
Have USB Type-A ports on both sides of the hub is nice as you always have one facing you and the other port can't be blocked by a large USB Flash drive. We only have two complaints on the Nucleum ports. 1) The MicroSD slot is really tight and that makes it a bit hard to get cards in or out. 2) While the Nucleum USB-C Hub supports UHS-I and UHS-II SD cards the performance tops out at around 95 MB/s no matter what host device we use.
The HDMI 1.4b output allows for up to 4K video at 30Hz HDR. Audio depends on the host source, but the Nucleum supports audio standards like Dolby Digital, DTS and PCM. We used the Nucleum to connect to a 1920 x 1080P display at 120Hz with no issues at all.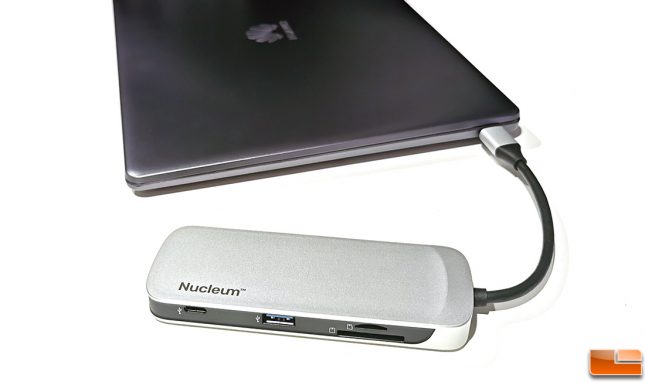 We also learned that the Kingston Nucleum USB Hub works with Android devices that support USB On-The-Go (OTG). This means on Android mobile devices with a type-C connector you can use the Nucleum to enhance device connectivity and even charge the device at the same time.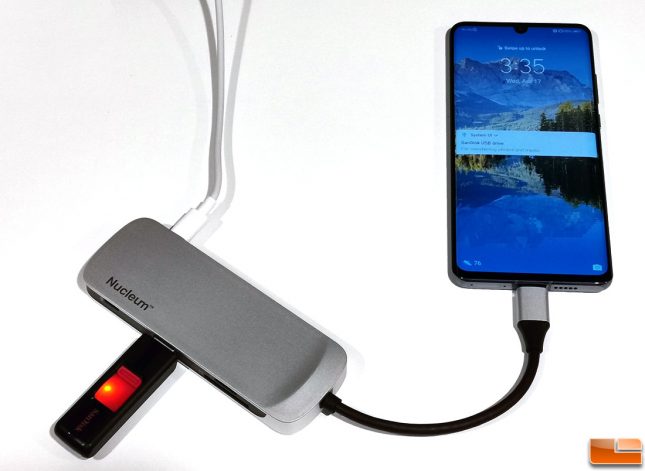 Plugging in the Nucleum to the Huawei P30 Pro revealed that pass-through charging worked like a charm as did OTG support. We were able to access USB Flash drives and memory cards with ease from various vendors. We also had the same success on the Huawei Mate 20 Pro and the Huawei P30 smartphones. So, it is pretty awesome that the Nucleum will work on desktop and notebook PCs as well as various smartphone and tablets. It does not work on game consoles such as Nintendo Switch that have a USB-C port as we tried that as well.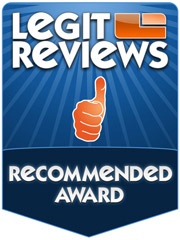 Final Thoughts and Conclusions:
If you are reading this review then you are likely looking for a USB Hub to expand the connectivity of a USB Type-C port. At $49.99 shipped with a 2-year warranty the Kingston Nucleum isn't exactly inexpensive, but it is something you might not be able to live without. This is a very versatile product and we hope that Kingston will stick with the Nucleum product line. We doubt they will abandon it as USB-C is quickly becoming the universal power adapter connector and the port to have on all sorts of gadgets.
We can envision Kingston bringing out a 'Nucleum II' down the road. Just simply updating it internally to support for higher Wattage power adapters and allowing for faster file transfer speeds would be all they need to do!