Kingston MobileLite G4 USB 3.0 Card Reader Review
By
Kingston MobileLite G4 UHS-II SD Card Reader
Are you looking for a new USB 3.0 card reader for your SD and microSD memory cards? The Kingston MobileLite G4 is newest portable memory card ready by Kingston Digital and might be just what you are looking for. The Kingston MobileLite G4 ( FCR-MLG2 ) is versatile device as it has both SD and microSD memory card slots. This means that it can read SD, SDHC, SDXC and microSD/SDHC/SDXC cards and it even supports the latest card speeds, UHS-I and UHS-II. The previous generation MobileLite G3 reader sort of worked with the latest UHS-II cards, but if it worked the transfer speeds were severely crippled in our experience. It was clearly time for Kingston to update the MobileLite G3 as the World's largest privately owned memory company needs to have a card reader that accepts the latest standards.
Kingston MobileLite G4 Specifications & Features:
Part Number: FCR-MLG2
Dimensions: 52mm x 33mm x 9mm
Operating Temperature: 0C to 60C
Storage Temperatures: -20C to 70C
Reads SD, SDHC, SDXC, UHS-II and microSD/SDHC/SDXC, UHS-I and supports the latest card speeds
Compliant with: USB 3.0 specification & SDA 4.20 standard
Compatible with: Windows 8.1, Windows 8, Windows 8 RT, Windows 7 (SP1), Windows Vista (SP1, SP2), Mac OS X v.10.6.x+, Linux v.2.6.x+
Warranty: 2 years w/ free technical support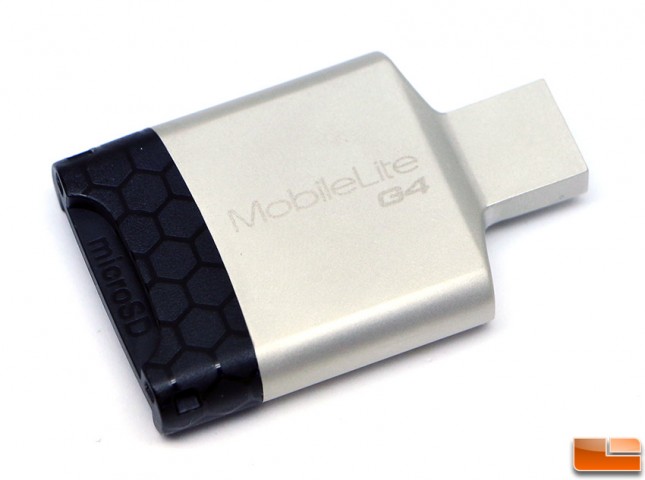 The Kingston MobileLite G4 has a sleek design that is just 9mm thick to minimize USB port blockage and to ensure that it easily fits in your pocket or wherever you want it to go. On the back of the drive you have a microSD slot on one side.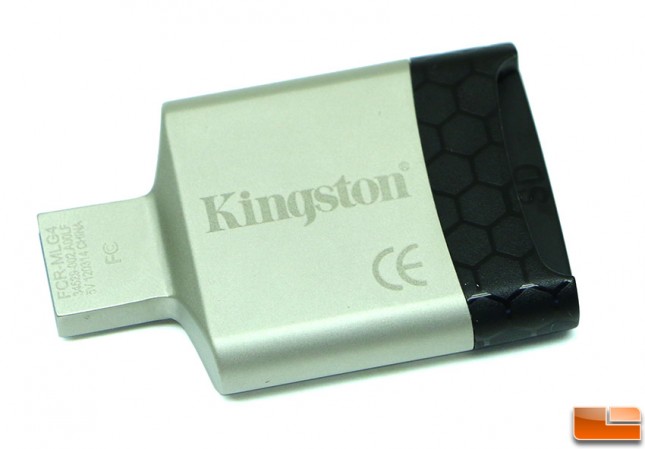 On the other side of the MobileLite G4 you'll discover the standard sized SD, SDHC and SDXC slot.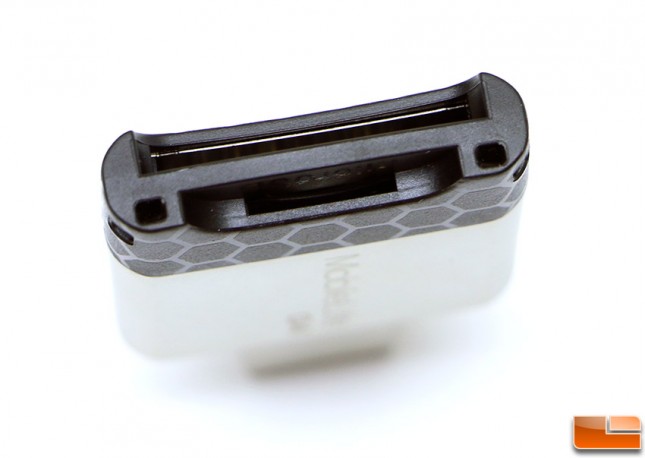 Here it a look down at the top memory card slot end of the MobileLite G4 card reader. You can make out the larger slot on the top with the smaller MicroSD card slot on the bottom. The two holes on the bottom of the drive exit on the sides and are connection holes for those that want to use a lanyard.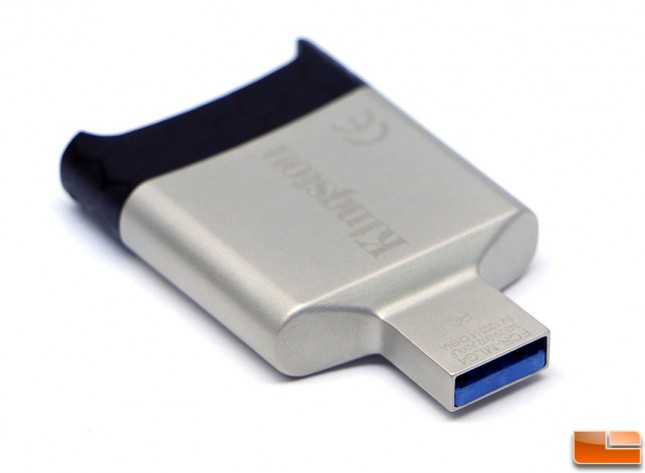 The Kingston MobileLite G4 fully supports the SuperSpeed USB 3.0 specification and can be used on USB 3.0 ports to get the very best transfer times. It is also backwards compatible with USB 2.0 ports to allow owners the ability to use this card reader on pretty much every PC out there that has an open USB port.
Kingston's MobileLite G4 multi-function card reader is roughly 20 percent smaller than the previous generation MobileLite G3 reader seen in the image above. This means that it more easily into a pocket, purse or camera bag and more importantly it won't as badly block the USB ports next to it as bad when used on a desktop PC. Also note that Kingston went away from an entirely plastic enclosure on the MobileLite G3 with ends that had to be opened and closed to a mostly metallic form factor that has no sliding doors or covers that need to be messed with. Up top we have the SanDisk Extreme Pro UHS-II SD Reader/Writer (part number SDDR-329) that works with just SD cards and retails for right around $42.00 shipped. The Kingston MobileLite G4 runs just $10.36 shipped and just happens to have a microSD slot and be thinner. Let's take a look at the performance of the MobileLite G4 to see how it perfoms with the fastest UHS-II SD card that we have on hand!