Kingston HyperX 2GB PC3-14400 Memory Kit with Intel XMP
By
Kingston Does Intel XMP Memory Profiles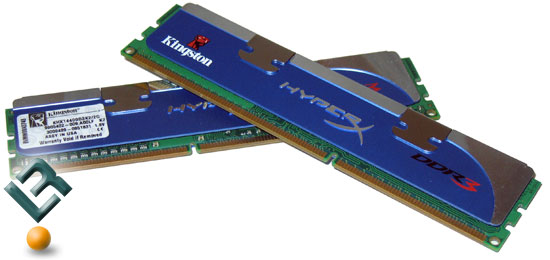 Last year I took a look at the 2GB Kingston HyperX PC3-14400 memory kit in this roundup and found that it had the best price tag of the bunch, but lacked Intel Extreme Memory Profiles. Today, I have the same exact 1800MHz DDR3 memory kit on the test bench, but this time around it features Intel XMP and different memory IC's. The part number on this HyperX kit with Intel XMP is KHX14400D3K2/2GX and it should be noted that Kingston offers two other kits with the same features. One is without any memory profiles (KHX14400D3K2/2G) and then another is NVIDIA SLI Certified with EPP 2.0 profiles (KHX14400D3K2/2G).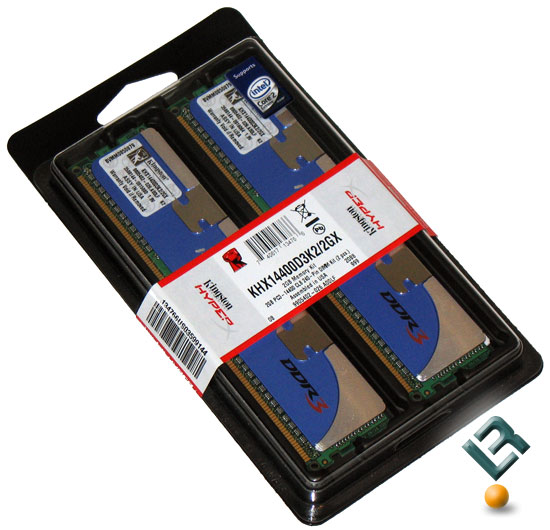 The part that I will be looking at is a 2GB HyperX series kit that operates at 1800MHz with 8-8-8-24 1T memory timings. The part number on this kit is KHX14400D3K2/2GX and Intel XMP certified. This kit is priced at $226 plus shipping.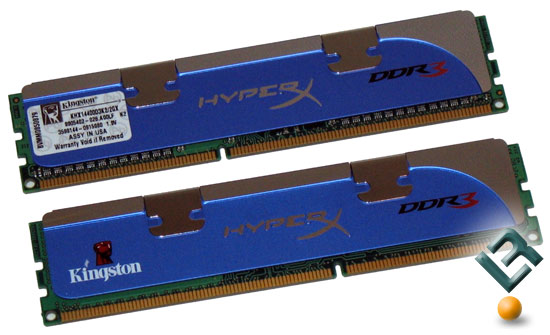 The 2GB DDR3 1800MHz Non-ECC CL8 Intel XMP Certified memory kit is a dual channel kit that features the most recent Kingston HyperX heat spreaders. The blue color on the Kingston heat spreader along with the red head has been a trade mark for Kingston Technology for years.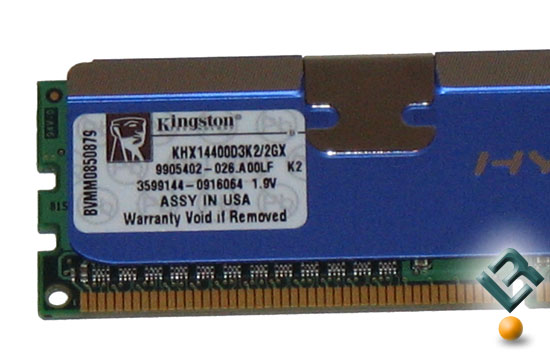 Each module pair has been tested to run at DDR3-1800MHz at a latency timing of 8-8-8 at 1.9V before being packed and shipped to retailers. The label on the memory modules tell you what the density of the module is and what voltage the memory should operate at. It also tells you other information like the model number, version number and the individual module production number.