Kingston 4GB DataTraveler 101 USB Flash Drive
By
Kingston DataTraveler 101
Kingstons family of DataTraveler USB Flash drives are among the most recognized around the world and are always being updated. Last summer Kingston announced the DataTraveler 101, a stylish capless swivel design USB 2.0 drive that is available in a variety of colors (cyan, pink and yellow) and in capacities of up to 16GB. With capacities up to 16GB, the DataTraveler 101 contains room for high-definition photos, graphics-intensive documents, videos, spreadsheets, presentations, term papers, and music that can be stored and retrieved quickly.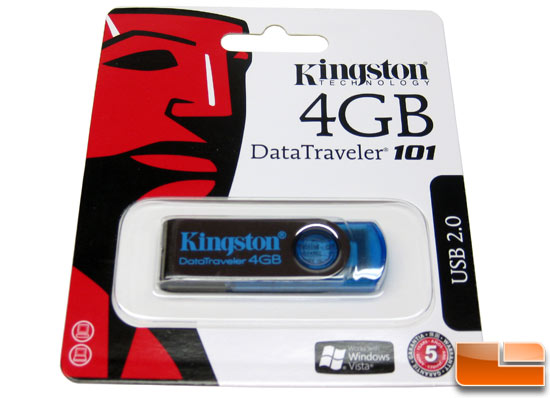 One of the things that makes the DataTraveler 101 interesting is that the Flash drive was built with simplicity in mind, which helps keep the price low. The 4GB version of the DataTraveler 101 that we are taking a look at today runs just $11.99 shipped, which is more than a fair price as the DataTraveler 101 is backed by a five-year warranty and free tech support. Other companies like Crucial, Transcend, and RiDATA offer just two year warranties, so be sure to keep the warranty length in mind when pricing USB 2.0 Flash Drives.
DataTraveler 101 Features/Benefits:
Capacities 4GB, 8GB, 16GB
Dimensions 2.19 x 0.68 x 0.36 (55.65mm x 17.3mm x 9.05mm)
Weight – 0.42 oz. (12g)
Operating Temperature 0 to 60 C / 32 to 140 F
Storage Temperature -20 – 85 C / -4 to 185 F
Convenient Pocket-sized for easy transportability
Simple Just plug into a USB port
Practical Capless swivel design protects USB connector; no cap to lose
Guaranteed Five-year warranty
Fashionable Available in cyan, pink & yellow

The dimensions on the DataTraveler 101 are 55.65mm x 17.3mm x 9.05mm with a weight of just 12g, which makes it a fairly small USB 2.0 Flash drive. The swivel housing is made from steel and the drive feels like it should be able to handle daily use without any issues.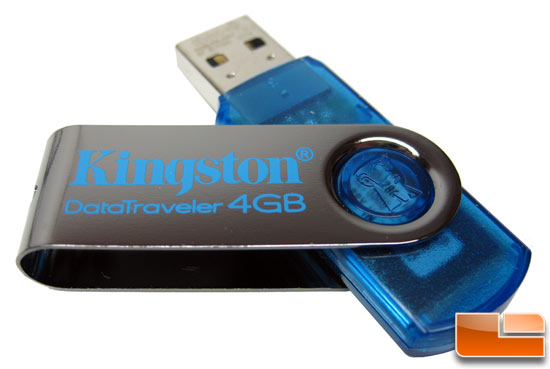 As mentioned previously, the DataTraveler 101 USB 2.0 Flash drive has a swivel design, and by just rotating the metal housing the drive is ready to be used. The capless swivel design also offers some protection for the USB connector, but more than anything there is no cap to lose. The plastic pivot point that the swivel uses has a Kingston Red Head logo on it, which is pretty slick looking. The DataTraveler 101 also features a green LED activity light, so you can see when the drive is active.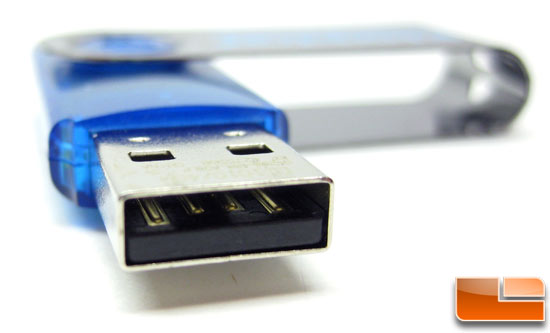 Let's take a look at a couple of performance benchmarks to see how the 4GB Kingston DataTraveler 101 USB 2.0 Flash drive does in read and write tests.