Intel Shows First Skylake Processor Demo and Announces 2H 2015 Release Date
By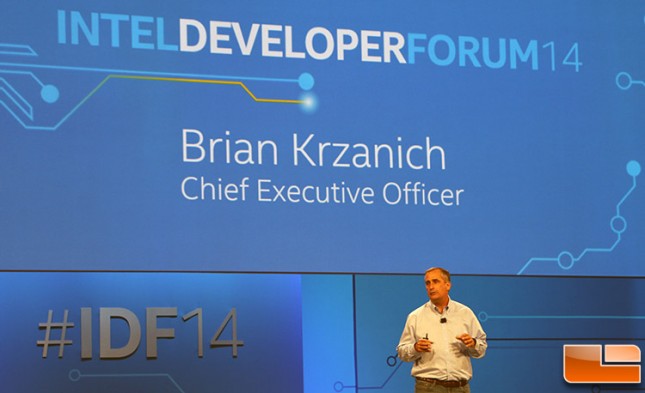 Moments ago Brian Krzanich, Intel Chief Executive Officer, kicked off this years Intel Developer forum here in San Fransisco, California. Mr. Krzanich shared Intel's vision for the future and provides updates on advancements in Intel technologies. One of the most exciting announcements from the morning keynote from a high-end desktop hardware perspective was the demonstration of a system running an Intel Skylake processor.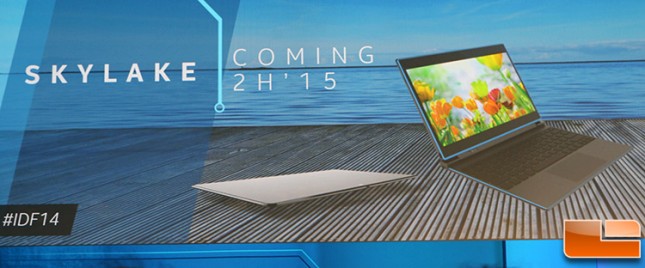 Skylake is the codename for the processor microarchitecture by Intel as the successor to the Broadwell architecture. Skylake is built on the 14nm manufacturing process and is due out sometime in the second half 2015 if everything remains on schedule and the launch doesn't get pushed out. The demonstration of Skylake was done on a desktop PC and it was running Futuremark's latest version of 3DMark. Intel also shows Skylake running in a very thin laptop, so they have both mobile and desktop versions of Skylake processors up and running. We'll do our best to get a video clip of the quick demo edited and uploaded later today.
SKylake was designed by the Intel engineering group based in Israel and it features some design differences from what the American team did with Haswell/Broadwell when it comes to how the processor is powered. The design team for SKylake did not use the fully integrated voltage regulator (FIVR) that is used on Haswell/Broadwell. More to come as we find it out!