Intel Optane 800P M.2 SSDs Show Up At CES 2018
By
Today at the CES 2018, Intel unveiled its first M.2 2280 SSD in the Optane family; the Intel Optane 800P. The Intel Optane 800P SSD will initially available in 60GB and 120GB capacities in February 2018. Those two capacities are pretty small for a boot drive, but Intel is aiming this drive at system builders and the like. Enthusiasts looking for a larger M.2 boot drive based on Intel Optane will have to wait a little longer.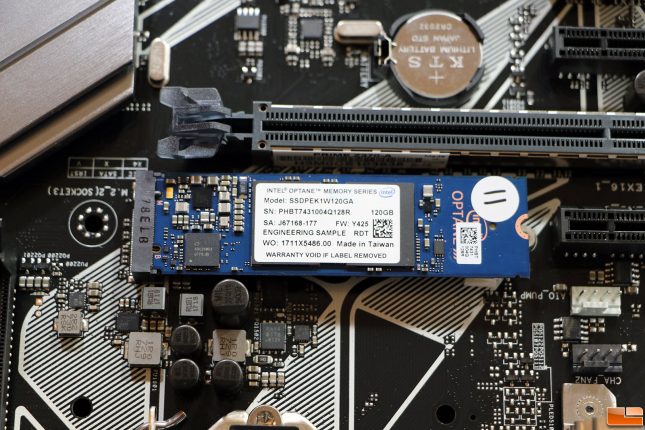 Intel showed us functional drives and even ran some benchmarks for us during our private press briefing, but placed us under embargo as far as performance goes. That said, the performance on Intel Optane solutions is pretty consistent and there shouldn't be any big surprises. Intel is also not ready to discuss pricing at this time, so we have no pricing guidance for our readers. Common sense would obviously place them between the original Optane Memory kits (32GB for $76.99 shipped) and the 900P (280GB for $388 shipped) capacity points.
Intel informed us that this drive has two PCIe lanes and is ready for RAID 0, making it viable for a number of laptops, desktop and NUC models that come with dual M.2 storage slots. The Optane 800P is single-sided and of course based on Intel 3D XPoint technology that will be backed by a 5-year limited warranty. The endurance should be 200GB per day for the Optane 800P.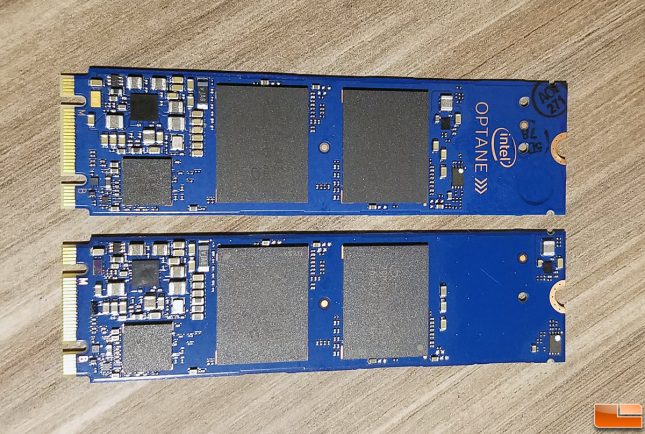 The 800P looks nearly idenentical to an Optane Memory module as you can see from the image above.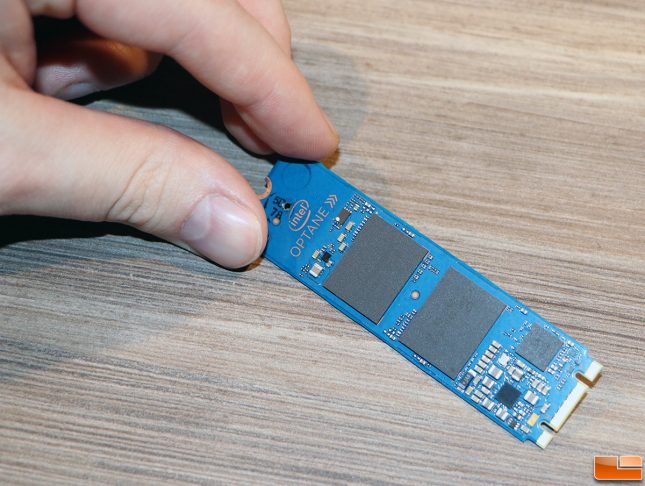 We will have performance tests for you to look at next month!