Intel Launches The Core 2 Extreme Mobile Processor X7800
By
Extreme Mobile Processors Arrive

Just minutes ago Intel announced their first ever mobile extreme part, the Core 2 Extreme X7800 mobile processor. The Core 2 Extreme X7800 mobile processor doesn't contain any new microarchitecture as it is still based off the Merom core, but it is fully unlocked for improved overclocking and performance. For those that have followed the Intel extreme desktop parts, this will be familiar to you as those are also unlocked parts that allow consumers to select the multiplier at which the processor operates.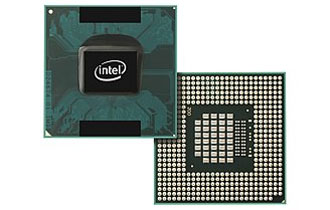 The Intel Core 2 Extreme X7800 mobile processor operates at 2.6 GHz, with 4 MB of shared L2 Advanced Smart Cache, and an 800 MHz Front Side Bus (FSB). All the usual Intel technologies such as VT, EIST, EM64T and XD/NX bit are supported, but it should be noted that Intel has removed support for Intel Dynamic Acceleration (IDA) on the Extreme series. With the extra overclocking headroom head room that the adjustable multiplier brings to the table this one missing feature shouldn't sway consumers from Intel's new Extreme mobile processor family. Legit Reviews contacted Intel for an official comment about IDA and was given this statement:
The Intel Core2 Extreme mobile processor has unlocked bus ratios, which offers added technical flexibility for experienced enthusiasts who desire more capability to customize the system even beyond the specification limits. Intel is investigating the option of adding Intel Dynamic Acceleration to future Intel Core 2 Extreme mobile processors.
There is, however, dynamic FSB switching support on the Intel Core 2 Extreme X7800 mobile processor. Since this is a mobile processor it has additional power management features to enable it to go down to C4 and DC4 state that desktop processors are not capable of reaching. DeepC4 state can be reached on mobile processors after the L2 cache has been shrunk to 0 and the CPU enters C4 state, the CPU voltage may be further reduced. Moreover, since no data has been cached, the data cache does not need to be awakened for snoops and the notebook will consume less power, therefore prolonging battery life. Speaking of battery life the higher clock speed on the X7800 increases the power envelope by 9W that of the T7700. The X7800 is based off same Merom core as the top-of-the-line Core 2 Duo T7700 with the only difference being a 200MHz boost in clock frequency and the unlocked multipliers.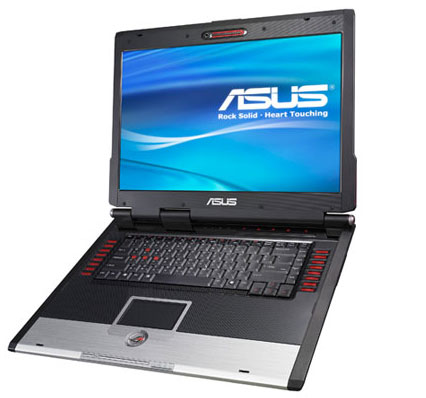 The Intel Core 2 Extreme X7800 mobile processor is available to OEMs now at a cost of $851. Intel public relations has stated that these notebook systems will appear on the market within the next two weeks if all goes to plan. Our sources in the industry informed LR that all is on track to meet the launch times with HP Orion by end of July and then Asus and Dell models soon after. While the Intel Core 2 Extreme X7800 isn't right for everyone it does bring a new option to the table for enthusiasts and gamers around the world. Intel has for a number of years now been helping the notebook market grow and this is just another example of how Intel is offering options in a market that has been having a hard time appealing to overclockers and gamers. With companies like ASUS offering notebooks that have improved cooling for overclocking the launch of the X7800 couldn't have been timed better!