Intel Core i3-7350K Processor Overclocked To 5.0 GHz
By
The new Intel 7th Generation Kaby Lake desktop processors are interesting from an enthusiast perspective as Intel has given Core i3 and Pentium models Intel Hyper-Threading technology. In the past, this was a technology only reserved for Core i5 and Core i7 series processors, but times have changed. When Intel rolled out the Kaby Lake desktop processor lineup earlier this week we were excited about the Intel Core i3-7350K processor. The Intel Core i3-7350K is an interesting part it is a dual-core unlocked K-sku processor with relatively high clock speeds (4.2GHz) and hyper-threading technology for a modest $168. Not bad for a chip that has 4MB of L3 cache, Intel HD 630 graphics and a TDP of just 60 Watts.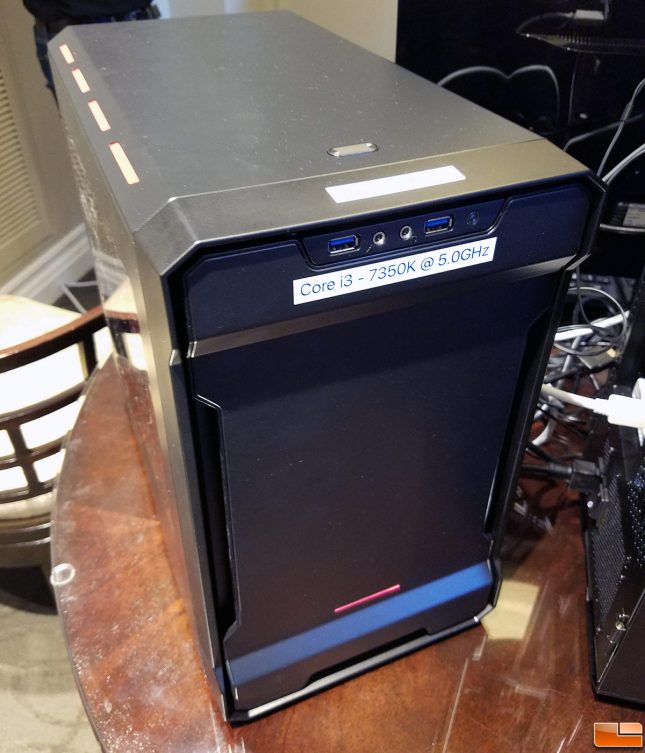 While we were meeting with Intel at CES 2017 we were shown a demo on an Intel Core i3-7350K processor overclocked to 5.0GHz. Not bad for a CPU that comes from Intel without Turbo Boost being enabled. Intel was using Mini-ITX Small Form Factor (SFF) system and was using a Corsair H115i CPU liquid cooler to pull off the rather impressive overclock. Intel Kaby Lake processors all seem to overclock to 5.0GHz and beyond, so we are really excited about the headroom in this new 14nm processor series.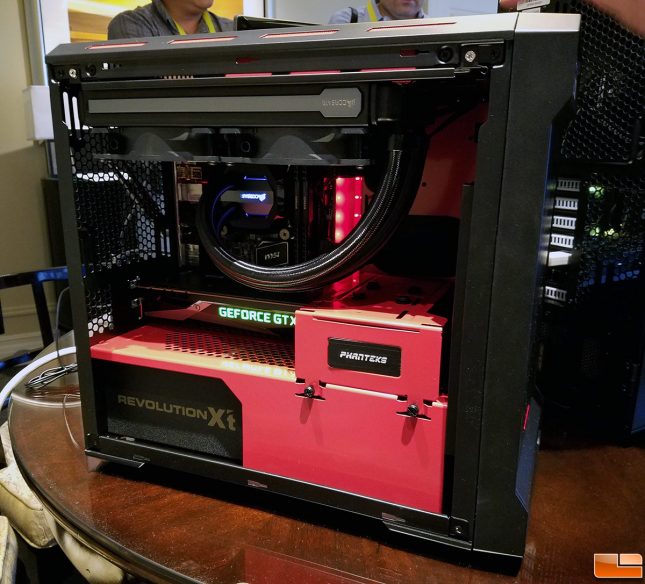 Intel ran Cinebench R15 on the system and got an overall score of 514 points on the standard CPU test that runs on all available cores/threads and then 204 points on the CPU single core test. We took a peak at the CPU core voltage in CPU-Z to see what Intel was using on the MSI Z270 mini-ITX board and the software was showing it was using 1.440V, which isnt too bad.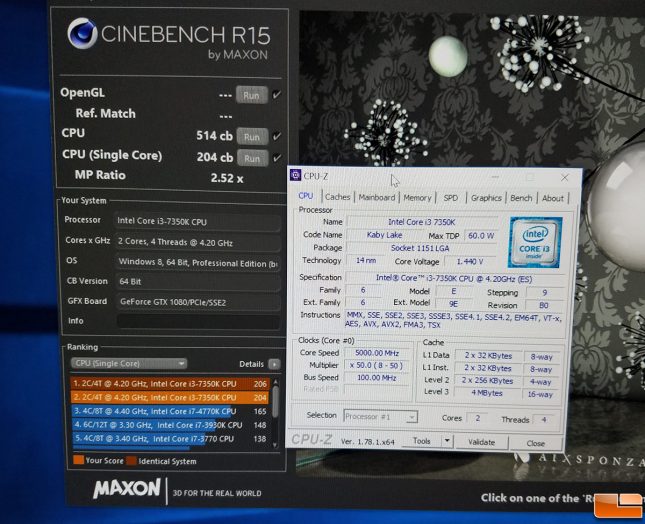 Single-threaded performance looks great on this processor, so we see it being a hit for those that can get away with two physical cores. A dual-core processor with Hyper-Threading running at 5 GHz yields a very responsive system when combined with a SATA SSD or PCIe SSD. Those looking for a low-cost build should be able to build a system around this processor and use a low-cost high-capacity hard drive and then a 16GB Intel Optane Memory M.2 solution to also have a peppy little system without breaking the bank. We have an Intel Core i3-7350K processor being delivered this week and will have our own in-depth review and analysis real soon. We are excited by Intels teaser and hope you are as well!