IN-WIN Maelstrom Full Tower Case Review
By
IN-WIN Maelstrom – Unboxing & Specs
The IN-WIN Maelstrom case is a full tower chassis in their Destiny-extreme series which, if you cant discern from the name, is geared towards high-end systems. While a full tower case, it is not quite as overwhelmingly large as some in that category although it still has some heft to it at roughly 27lbs.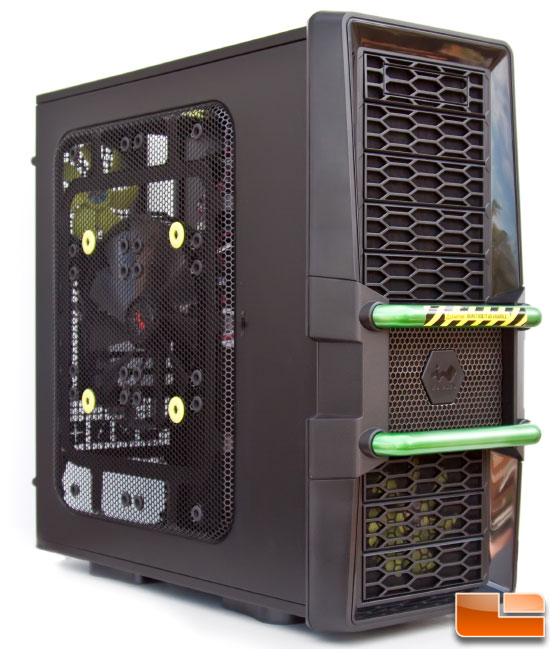 Retailing for $109.99 shipped, the IN-WIN Maelstrom certainly is a fair amount cheaper than many higher-end cases and hopefully after reading this, youll have a good idea as well as our opinion on if the price represents a good value for this product.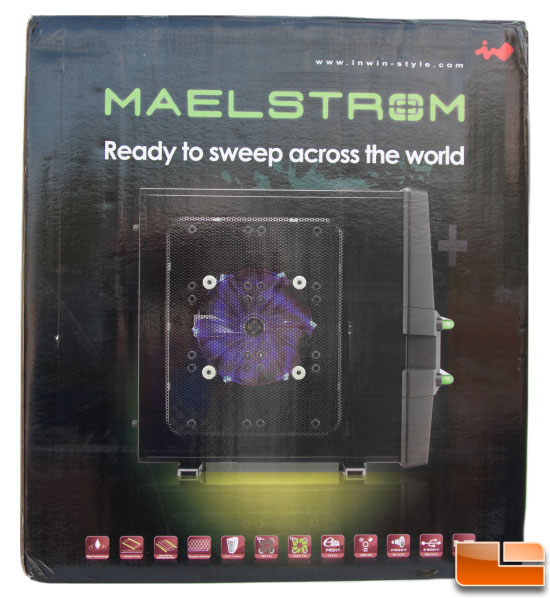 Unboxing the Maelstrom was a simple task as it was packaged nicely between large blocks of unbreakable foam and also wrapped in plastic to protect it from the elements should the courier decide to deliver it in a puddle.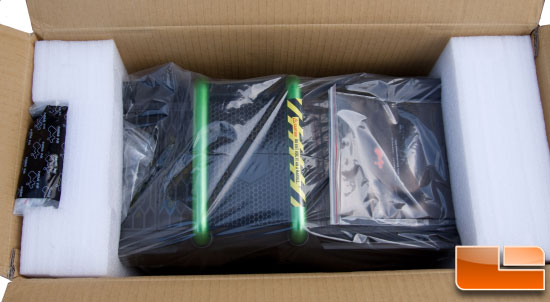 Also packed inside the case besides the accessories was some desiccant to absorb any unwanted moisture.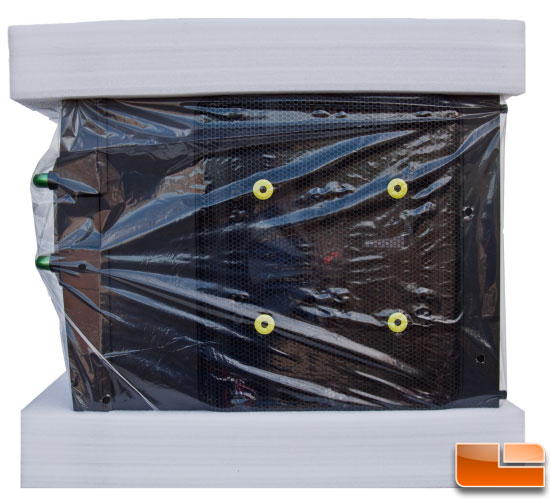 The accessories include motherboard mounts and screws, a case speaker, adhesive cable clips, two 3-4 pin power adapters and two extra rubber mounts for extra long power supplies.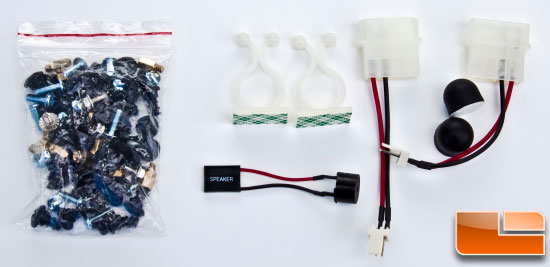 A very nice, multi-lingual, color instruction foldout was included as well. Many cases these days direct users to the web to get the manual so this is a nice touch.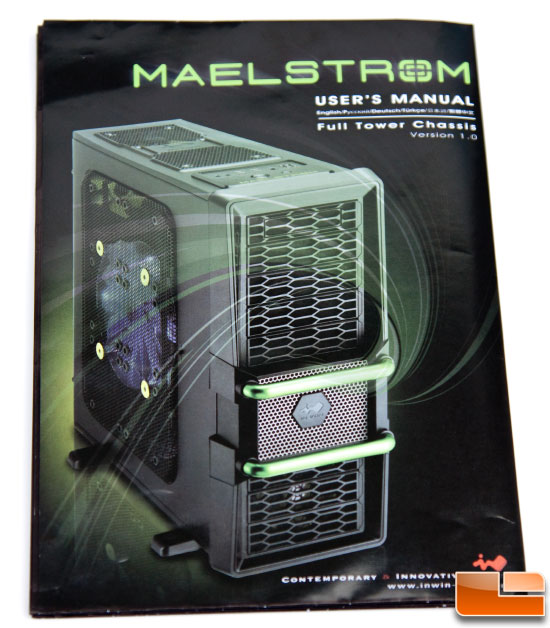 Now that weve unboxed it, lets learn a little bit more about IN-WIN and the published features and specifications for the Maelstrom.
About IN-WIN:
IN-WIN Development Inc., an ISO 9001 manufacturer of professional computer chassis, power supplies and digital storage devices, is the leading provider of enclosure solutions to system integrators worldwide. Founded in 1986, IN-WIN provides high quality chassis that conform to all safety regulations, as well as unsurpassed customer service.
Features:
Maelstrom supports 5* 5.25 & 6*3.5″ drive bays and is compatible with 4 CPU M/B ranging from Micro-ATX to Extended-ATX.
User friendly ergonomic and mechanical design
The patented shock-free railing system protects the drive bays and is designed for quick maintenance and upgrading 5.25 devices. The Retaining holes on the M/B tray offer easy CPU cooler replacement.
Superior acoustic and vibration solution
The Maelstrom offers a quiet environment and silent operation for gamers by using the installed acoustic absorbers laid inside the chassis. The tough casing structure efficiently reduces the acoustic noise levels and vibrations.
Revolutionary high efficiency thermal solution
Ten front, side, and top 12cm fans enhance airflow while a meshed front and top panel provide superior ventilation. The Maelstrom offers an unparalleled thermal solution for any gaming system.
Luxurious exterior and interior painting
The Maelstrom is fully draped in a dark metallic black, offering much more luxury and refinement apart from other normal chassis. With black coating inside and outside of the chassis, the Maelstrom can prevent damage from humidity, oxidation, and extended the product lifespan.
Specifications:
Case Size:
Full Tower Chassis
Material:
SECC(0.8~1.0mm)
Dimensions (HxWxD):
550 225 601mm
Power Supply Support:
1. ATX 12V
2. PS 2 or EPS Power
I/O Expansion Slots:
7 Slots
Thermal Solution:
1. Front:12cm Fan x 1
2. Rear:12cm Fan x 1
3. Top:12cm Fan x 1 (Max 12cm Fan x 2)
4. Side:22cm LED Fan with switch x 1 (Max 12cm Fan x 6)
5. Water-Cooling Hole Ready
Front I/O:
1. USB2.0*4
2. e-SATA*2
3. IEEE 1394A*1(FireWire)
4. HD/AC' 97 Audio
External Drive Bay:
1. 5.25" 5
2. Includes FDD Cage x 1 (5.25″ Convert into 3.5″)
Internal Drive Bay:
3.5" x 6
Motherboard Support:
1. ATX
2. Micro ATX
3. E-ATX (12″ x 13″)
Transfer Rate (e-SATA):
1. 3.0Gbps w/ SATA II
2. 1.5Gbps w/ SATA I