IDF 2012: Intel Wireless Charging Technology (WCT)
By
Intel Advances Wireless Charging
Last week, the first smartphone built-in wireless charging was announced in the U.S when the Nokia Lumia 920 was released. This Windows Phone 8 smartphone is the first of what we expect to be many smartphones to have embedded wireless charging. Wireless phone charging shouldn't be anything new to our audience though as we have been reviewing wireless charging solutions since 2009. The first wireless charging device that we reviewed was the PowerMat, which was a magnetic induction pad that was expensive and bulky, but left us wanting products with wireless charging technology built-in.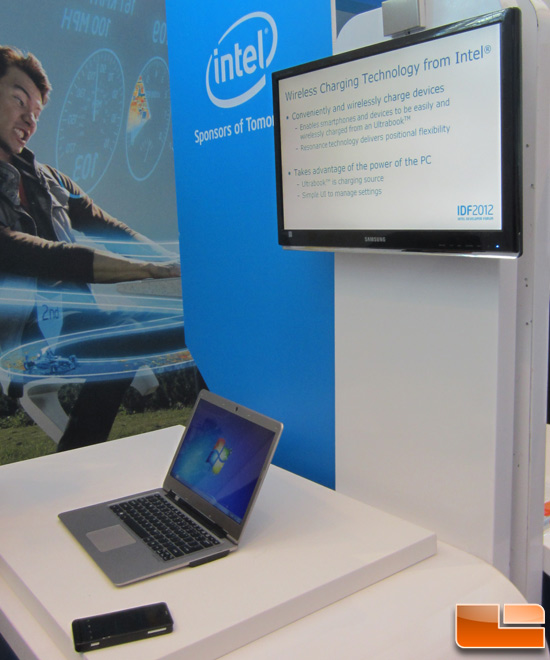 To help bring internal wireless charging a possibility the Wireless Power Consortium (WPC) has developed the Qi (pronounced "chee") standard for wireless charging. The Qi standard sets the specifications for mobile devices to be charged either by resting on a magnetic induction pad or by using resonance charging. Resonance charging allows a device to be charged from up to 1.5-in. away from the power source, such as a laptop. Over 125 companies have jumped on the bandwagon and are preparing products that support wireless charging for mobile devices. The companies range from phone companies to furniture makers and everything in-between, so get ready for a wide range of charging solutions. Big names in the consortium include Nokia, Motorola (Google), Samsung, Sony, Toshiba, Verizon, Panasonic, Pantech, Belkin and Energizer.
Companies like Apple and Intel are not part of the consortium, but both companies are actively looking into wireless charging. Many analysts were shocked that the iPhone 5 smartphone that came out today did not feature the cutting edge wireless charging technology. Those in the industry think that Apple may be trying to force their own standard, just like they did by not offering micro USB support years ago. Intel might not be part of the consortium, but Intel and IDT have been working together by putting IDT wireless power transmitters and receivers that are Qi certified into Intel Ultrabooks.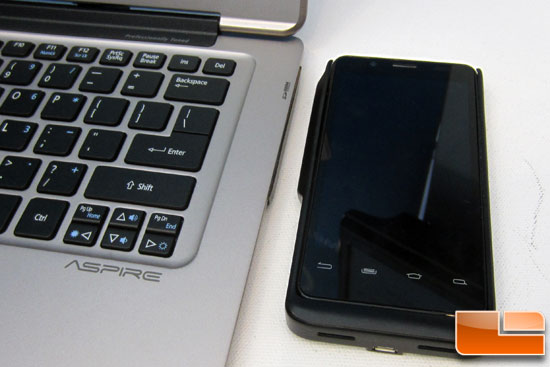 At this weeks Intel Developer Forum we got to see Wireless Charging Technology (WTC) by Intel in action. Intel was showing off an Acer Aspire Ultrabook that was modified to support internal resonance charging. This was just a proof of concept unit as production models with and without wireless charging technology would look the same. Intel said that labels on the Ultrabook would have to inform consumers where the wireless charger is located. The smartphone can charge up to about an inch away, so it must remain close to the Ultrabook to work.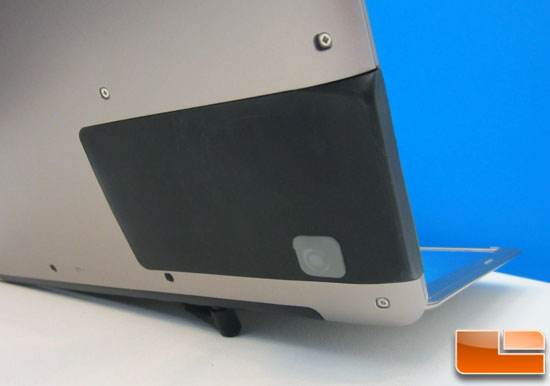 If you've ever held an Intel Ultrabook you know how thin and compact they are, but Intel engineers managed to fit everything the need in this form factor!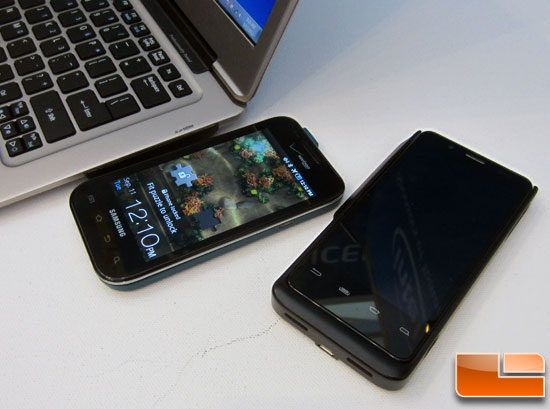 We were first shown a demo that used an Intel powered smartphone, but when we asked about non-Intel devices we were quickly shown a Samsung Smartphone. Both phones were able to use the charger as the magic was in the charging receiver. On the Intel phone it was a sleeve and the Samsung phone had a special battery cover that connected right to charging pins.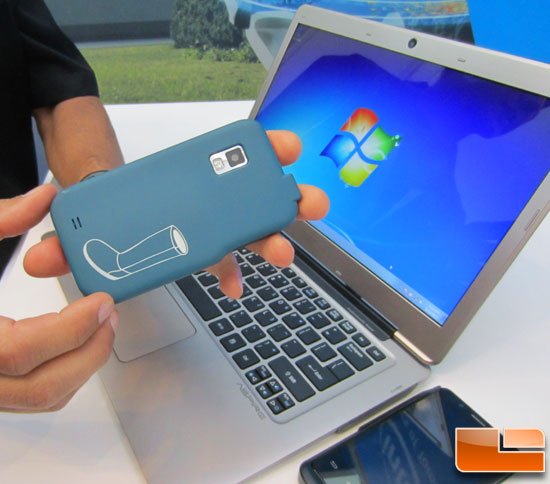 Shown in the photo above is the special back cover that supports wireless charging on the Samsung Android smartphone.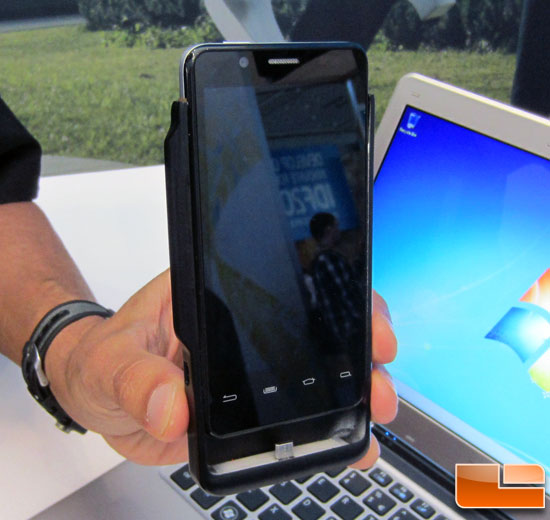 This is wireless charging case that slips over the Intel powered smartphone. Future devices will not require a case or thicker batter cover as the receiver will be built directly into the phone.
Final Thoughts:
Everyone agrees that it would be nice to get rid of all the wires that are needed to charge our mobile devices. Wireless charging is the future and we are glad to see that Intel is working with BYD, IDT, Compal, and others to bring wireless charging to Intel Untrabooks. It would be nice to sit your smartphone or tablet next to an Ultrabook and have it begin charging wirelessly at the same speed as using a USB cable. This would eliminate the need to carry a cable when on the go and that would make life much easier for students and anyone that travels.
The limitations we found with resonance charging that we were shown by Intel are that is only worked up to around an inch away from the device and only has around 5 Watts of power output. Intel, along with IDT, aims to deliver wireless charging solutions for Ultrabooks, all-in-one (AiO) PCs, smartphones, and standalone chargers in the first half of 2013. You can find out more about this emerging technology on this IDT website.