IDF 2011: ASUS UX21 13-inch Ultrabook Hands-On Preview
By
The ASUS UX21E Ultrabook
Intel's new thin-and-light notebooks could change the mobile computing if things go as Intel has planned. The new Ultrabook segment is being shown in force at IDF 2011 and we managed to spend some time with an ASUS UX21 Ultrabook that was lightweight and razor thin.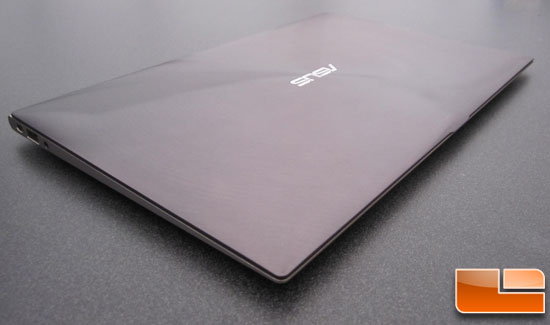 At first glance the ASUS ultra slim UX21 laptop looks like a clone of the Macbook Air, but it isn't! The ASUS UX21 uses a very nice looking and feeling aluminum alloy case that most certainly has a luxury feel to it.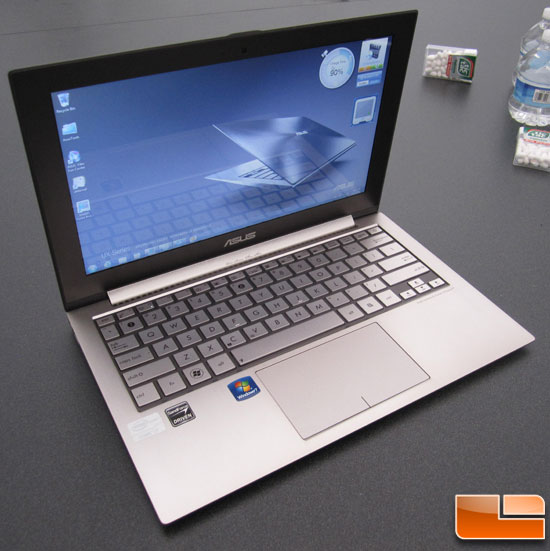 The ASUS UX21 Ultrabook weighs less than 2.5 pounds and uses a 13.3-inch display. The screen resolution is said to be 1600 x 900.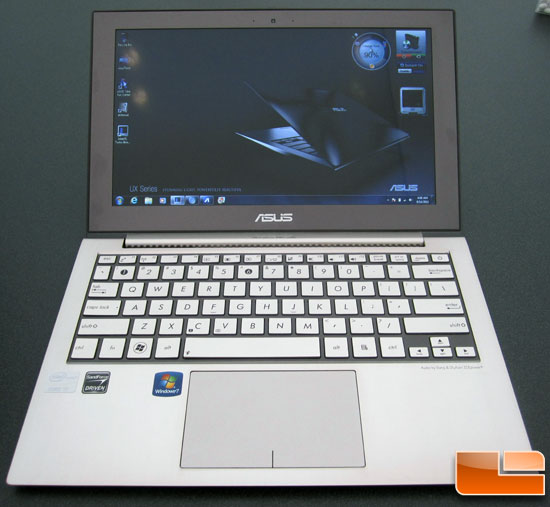 The Ultrabook is super thin and to be that thin the designers had to toss out the optical drive and the removable battery to get this form factor to work. ASUS used a single piece glass touchpad and metal chiclet keys to help keep the UX21 looking modern and sophisticated.

The ASUS UX21 is only 17mm in thickness and you can see how thin it is by looking at the standard sized USB 3.0 that is located close to the hinge of the ultrabook as the front edge is way too thin for ports like this.

A power status light, a single SuperSpeed USB 3.0 port, micro-HDMI output and the DC power adapter connector are located along the edge of the ASUS UX21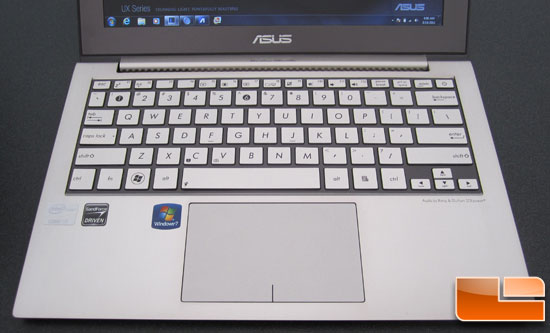 We noticed that the ASUS UX21 Ultrabook is SandForce Driven, so there is a small form factor SandForce SSD inside to make the laptop snappy and also to conserve battery strength.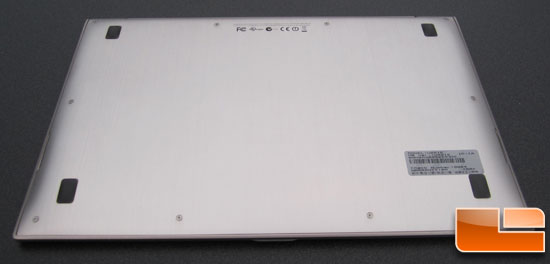 The back of the ASUS UX21 is pretty bare and the brushed aluminum finish looks great in person. The four rubber feet also looked to be made from high-quality material, but we don't know how well they will stay put on a flat surface like this.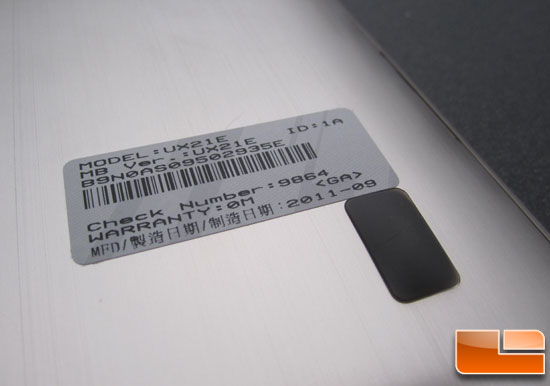 The exact model number of this ASUS Ultrabook is the UX21E and it was made in September 2011, so this one is likely close to what the production model is going to look like. Intel said Ultrabooks would be released in time for the holiday shopping season, so these should be running off the mass production line soon.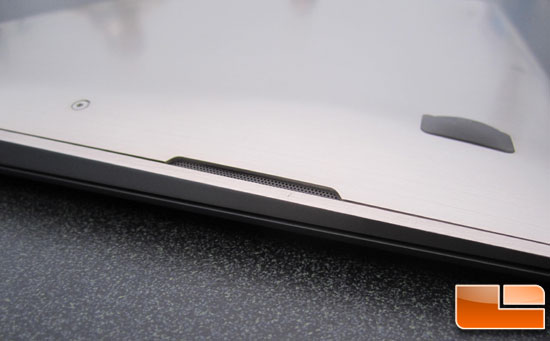 Located along the edge of both sides of the ASUS UX21 Ultrabook are the stereo speakers. They are hidden rather well and the look of them remind us of what we have seen on some tablets and smartphones.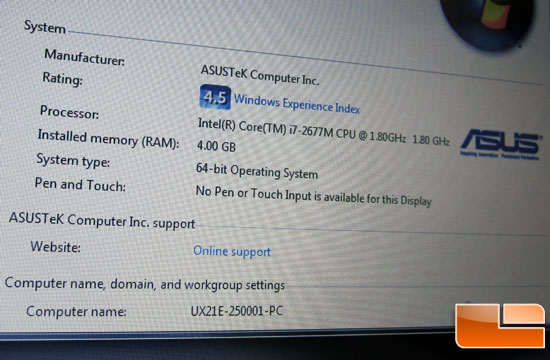 We weren't allowed to show you any benchmark numbers on this Ultrabook, but we were able to take a peak at the system information. The ASUS UX21E that we were looking at was running Windows 7 Ultimate SP1 64-bit and was powered by an Intel Core i7-2677M processor running at 1.80GHz with 4GB of system memory. The Windows Experience Index score was 4.5 with early drivers. We are very curious about the battery life on these Ultrabooks and can't wait to get some in to try out! Expect to see the ASUS UX21 Ultrabook series of notebooks to be released this holiday season with a retail price around $999.
Stay tuned for more IDF 2011 coverage!