iConnplus iBP1200 iPhone 3G Case/Charger
By
iConnplus iBP1200 – Introduction
As technology progresses, our mobile devices are becoming smaller yet more powerful. Unfortunately, battery technology hasn't kept pace so we find ourselves heading for an outlet every so often before we run out of juice. This isn't always practical or even possible at times so we need to supplement our battery in some fashion. That can come in the form of a spare battery that we swap out or some sort of mobile charger device. Carrying around extra equipment can be a pain and with some devices like the iPhone, there's no way to swap out the battery. Luckily, if you are an iPhone 3G user, Wellcomm Inc. has released the iConnplus (short for 'I connected you') case with an integrated battery which retails for a penny under $80 and was first shown at Macworld 2009.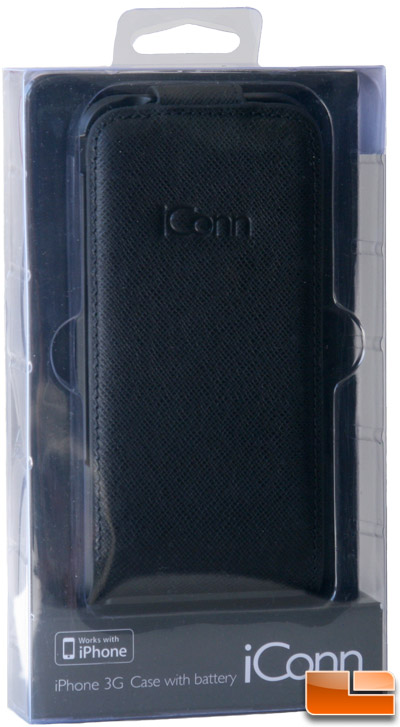 The iConnplus is officially certified by Apple and carries the familiar "Works with iPhone" logo on the packaging. The official specifications and typical performance numbers are as follows:
DIMENSION (WxHxD) : 66 x 137 x 20(mm)
NET WEIGHT : 88(g)
TYPE OF BATTERY : Li-polymer 3.7V / 1200mAh (typical)
POWER INPUT : 5V / 1A (max)
POWER OUTPUT : 5V / 500mA (typical)
Standby Time: Up to 300 hours
Audio Playback: Up to 24 hours
Talk Time: Up to 8 hours
Video Playback: Up to 7 hours
Internet Use: Up to 5 hours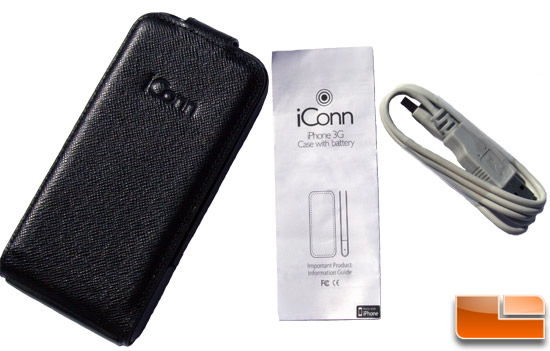 In the packaging you'll find a user guide and a USB charging cable. Shown in black, there is also white version available which mirrors the iPhone 3G color choices. Now that we have it open, let's see how it looks and performs.