Kingston HyperX Office Open House Tour
By
After cleaning up and re-purposing a storage warehouse, Kingston has launched its new HyperX offices as part of a move to expand its gaming brand. Legit Reviews was invited to the HyperX open house event with a tour of new office including a look at some upcoming HyperX products. A number of these photos were taken either early before other guests arrived or late after most had left.
Perhaps the most talked about feature in the office space were the fancy HyperX chairs.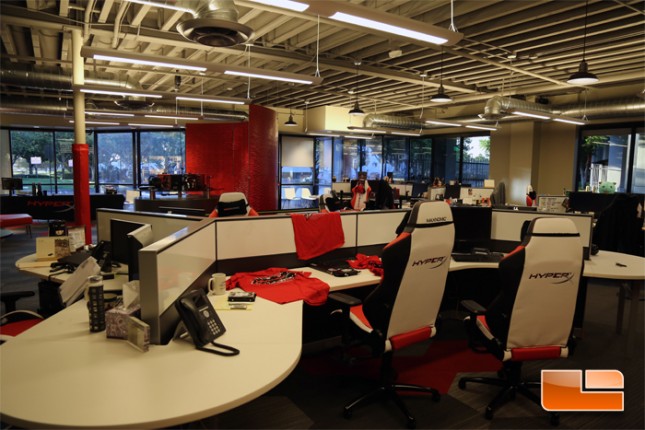 Just a DRAM overclocking demo with liquid nitrogen. Nothing too crazy about pushing over 3000 MHz. On a bit more serious note, the humidity that day was limiting the cooling and the overclock so the range around 3100 MHz was quite conservative for the overclocked module.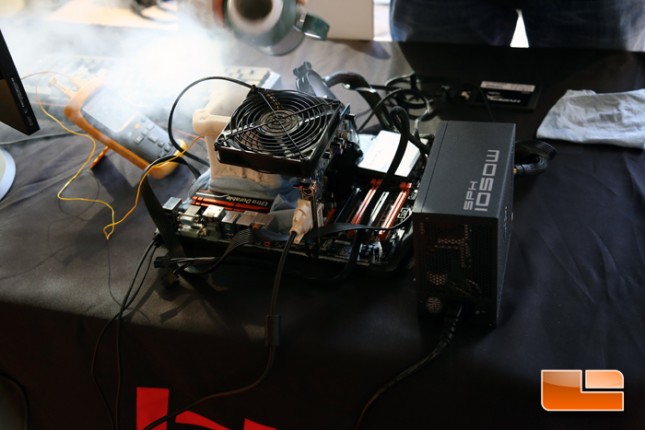 Here's a shelf exhibiting the HyperX show rigs and some products. Almost all of the products on this shelf are available including Fury DRAM, 3K SSDs, and Cloud headsets.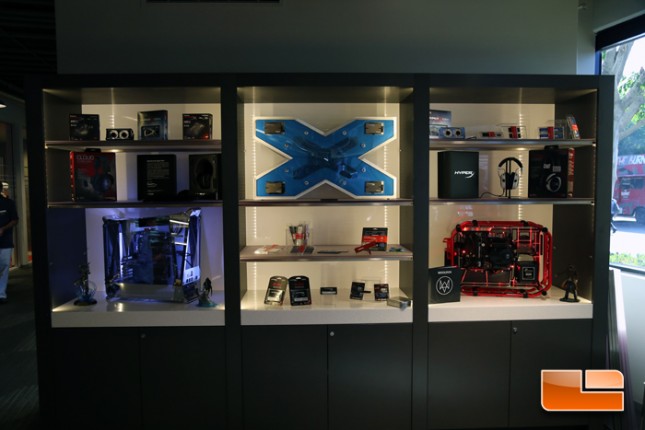 In the lab were several benching systems and other equipment used for development and testing RAM, SSDs, and even headsets.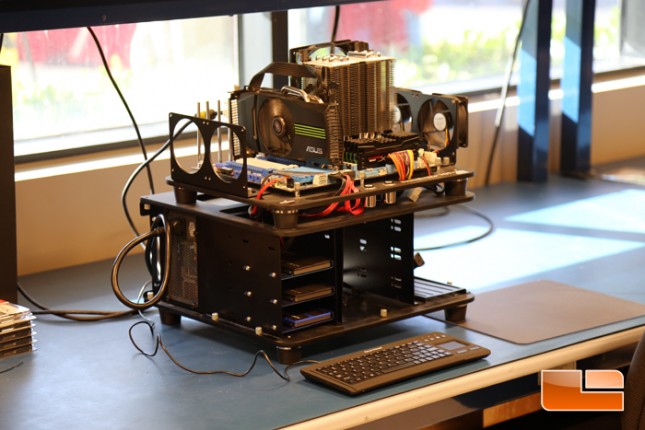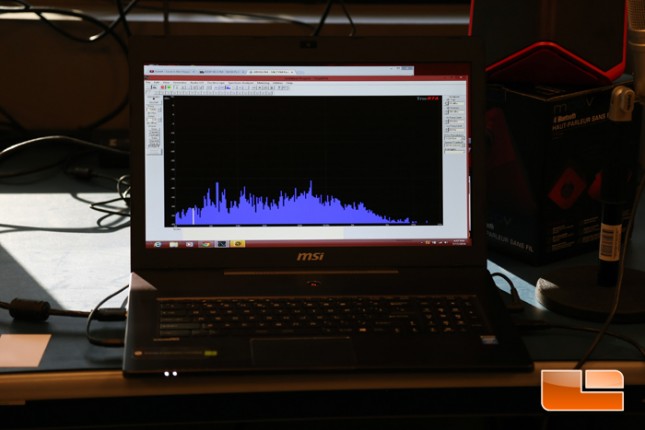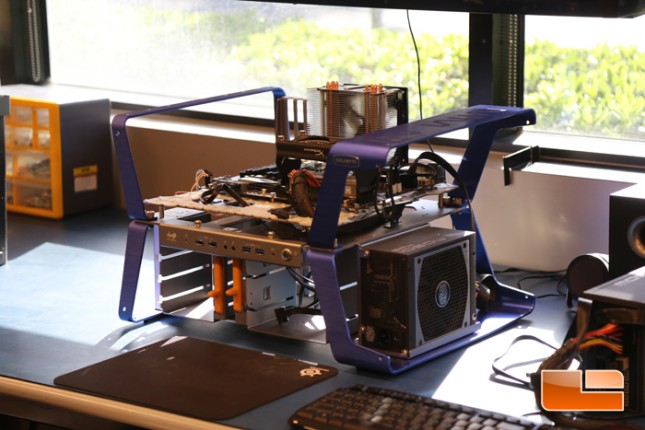 The large multipurpose conference room was being used for Wii U gaming for the family and friend guests. Mario Kart 8 was unsurprisingly the most popular game here.
Next door is another large room with 10 gaming PCs for LAN gaming events such as live streamed tournaments. The vibrant ceiling lighting changes colors as do the internal lighting on all the desktop computers. No official event has happened in this room just yet as the whole HyperX office is still quite new.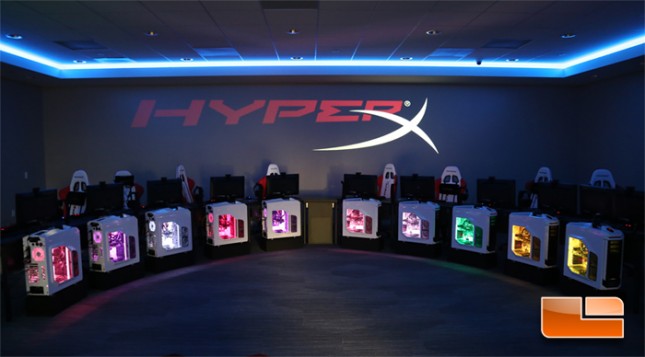 We now turn our attention to some of the product showcases some of which were brought out for this event. The white version of the HyperX Cloud headset is not yet released, but will launch sometime next month in August. Aside from the alternate color scheme and updated box, this version of the Cloud is identical to the black version.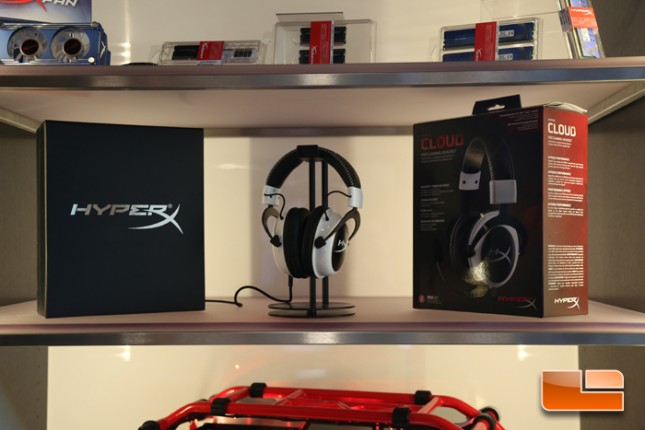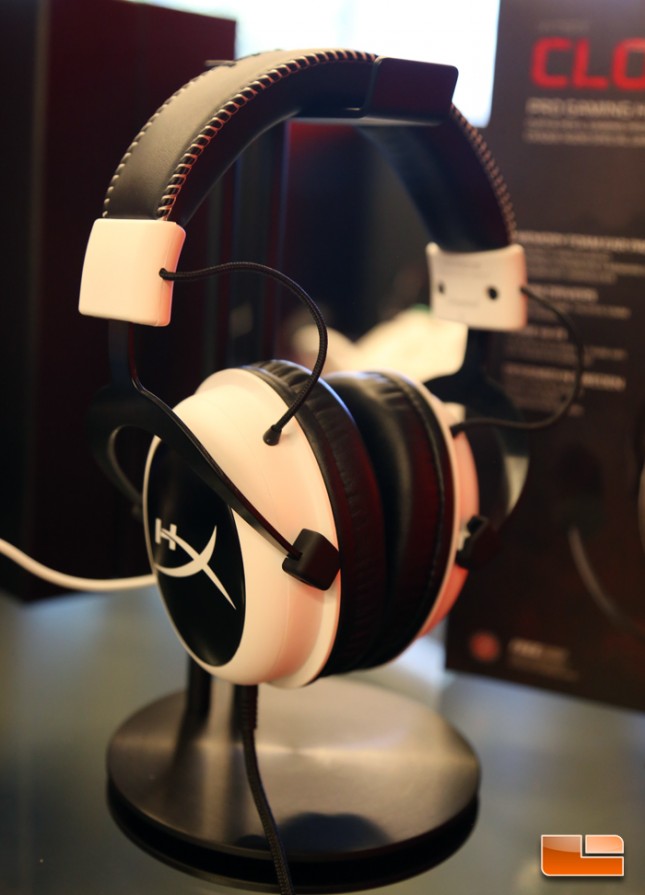 HyperX is looking to stand on its own name without Kingston and we see that here with the already released HyperX Fury RAM.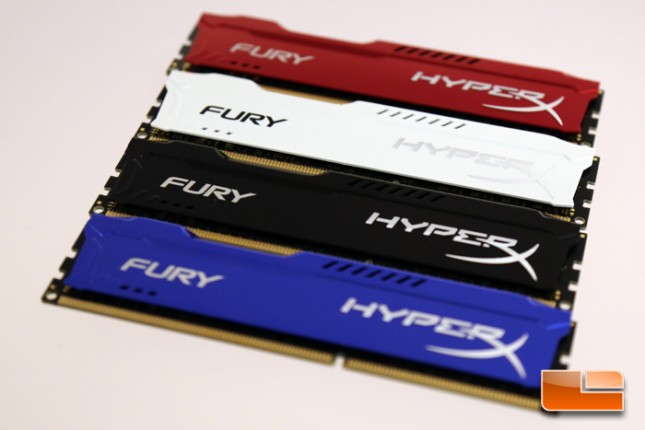 Coming soon is HyperX Savage RAM. This will come only in red heatspreaders and is targeted towards memory overclockers.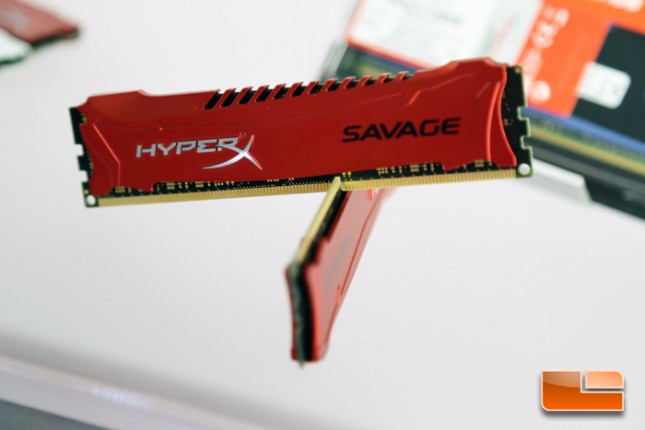 Other existing Kingston HyperX products were on display including limited edition products.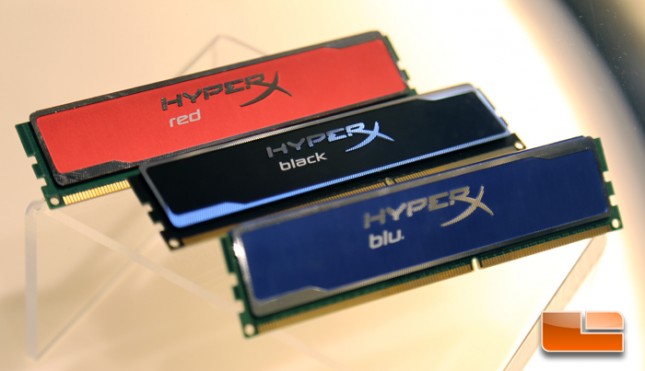 The open house was time well-spent with Kingston and the HyperX team and was great chatting and sharing thoughts on the future for the expanding gaming division. We wish the best and look forward to seeing HyperX deliver on their goals.