HyperX Gaming Headsets Surpass One Million Sales
By
HYPERX GAMING HEADSETS SURPASS ONE MILLION SALES MARK

Fountain Valley, CA HyperX, a division of Kingston Technology Company, Inc., the independent world leader in memory products, announced today it has surpassed the 1 million sales mark for its award-winning line of Gaming Headsets. HyperX achieved the feat in just two years as the first HyperX Cloud Gaming Headset shipped in April 2014. HyperX Cloud Gaming Headsets are now available in more than 10,000 stores and 80 countries across six continents.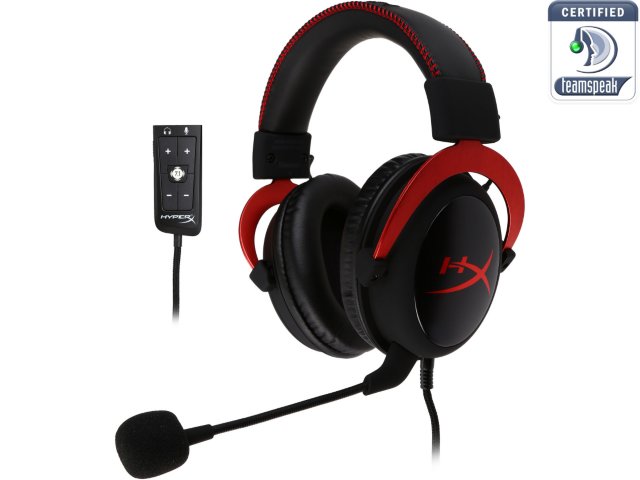 In the two years since the original Cloud launched, HyperX has expanded its headset offerings to more than 10 products, with more anticipated later this year. The HyperX Cloud family of headsets has won many accolades and awards and was twice voted Best Gaming Headset by PC Gamer magazine. It is the preferred gaming headset for many championship eSports teams around the world.
Since the launch of our first gaming headset in 2014, weve continually evolved our design and approach to become an industry standard for quality and sound that gamers now expect, said Lawrence Yang, business manager, HyperX. As competitive and casual gaming continues to gain popularity across PCs, console and even mobile platforms, we thrive in the challenge to further advance our headsets to new levels of user comfort and sound engagement. We are excited to have reached the 1 million sales milestone in such a short amount of time, and were just getting started.
In June, the company began shipping HyperX CloudX, the companys first official licensed headset for Xbox One. It was quickly followed up with an announcement for HyperX CloudX Revolver Gears of War, shipping this September, in conjunction with the highly anticipated Gears of War 4 debuting this fall.
HyperX is the high-performance product division of Kingston Technology encompassing high-speed DDR4 and DDR3 memory, SSDs, USB Flash drives, headsets and mouse pads. Targeted at gamers, overclockers and enthusiasts, HyperX is known throughout the world for quality, performance and innovation. HyperX is committed to eSports as it sponsors more than 30 teams globally and is the main sponsor of Intel Extreme Masters. HyperX can be found at many shows including Brasil Game Show, China Joy, DreamHack, ESL One and PAX.
For more information visit the HyperX home page.
ABOUT HYPERX
HyperX is a division of Kingston Technology Company, Inc., the worlds largest independent memory manufacturer. Established in 2002, HyperX is headquartered in Fountain Valley, California, USA. For more information, please call 800-337-8410 or visit http://www.hyperxgaming.com/.
Kingston, the Kingston logo and HyperX are registered trademarks of Kingston Technology Corporation. All rights reserved. All other marks may be the property of their respective titleholders.