HyperX Cloud Mix Gaming Headset with Bluetooth Review
By
HyperX Cloud Mix – Game and Go
HyperX started selling gaming headsets in 2014 with the introduction of the HyperX Cloud and to say that it has been a successful venture for the company is an understatement. HyperX has sold over 5 million pairs of gaming headsets and that number is going to be higher by the time you read this. According to the NPD Group, Retail Tracking Service, HyperX is the no 1 PC gaming headset brand in the U.S. retail market since 2017. Ill admit that I use a pair of HyperX Cloud Revolver headphones paired with a Blue Yeti Pro microphone when gaming. The audio quality has always been good and the comfort is superb. After trying about half a dozen gaming headsets that has been a winning combination for me.
HyperX offers a wide variety of PC, console and wireless headsets, but one recent release caught my attention. Back in October 2018, HyperX released the Bluetooth-enabled Cloud Mix gaming headset. The Cloud Mix came as a bit of a surprise to me. Ive talked to HyperX many times over the years to inquire about Bluetooth wireless gaming headsets and was always told that the latency of the audio broadcast over Bluetooth introduced too much latency to be considered a good gaming headset. Yet, here was HyperX introducing the Cloud Mix for a not-so inexpensive $199.99 shipped.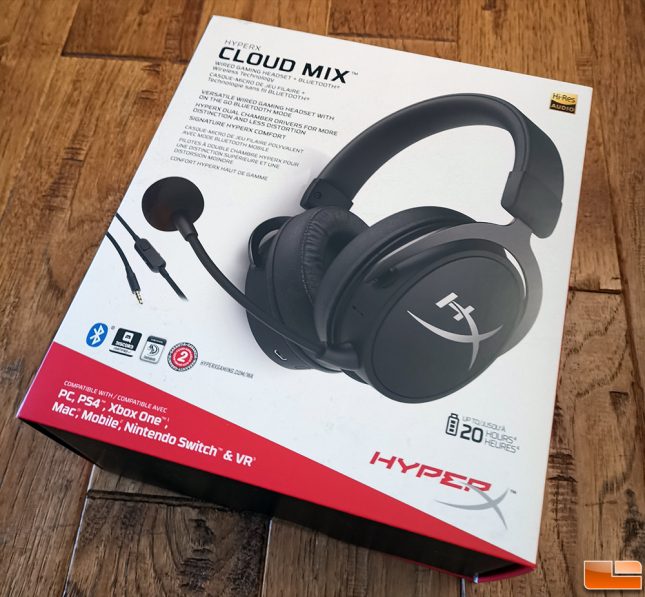 What Voodoo magic was HyperX using to release a Bluetooth-enabled gaming headset? Well, it turns out the Cloud Mix gaming headset is designed to used for gaming with wired connection and then unplugged for on-the-go wireless listening over Bluetooth.
HyperX Cloud Mix Specifications
Headphone

Driver: Custom dynamic, 40mm driver with neodymium magnets
Type: Circumaural; Closed back
Frequency Response: 10Hz 40,000Hz
Impedance: 40 Ohms
Sound Pressure Level: 100dBSPL/mW at 1kHz
T.H.D.: < 2%

Cable Length:

Detachable Headset Cable: 1.3m
PC Extension Cable: 2m
USB Charging Cable: 0.5m

Connection Type:

Detachable Headset Cable: 3.5mm plug (4 pole)
PC Extension Cable: 3.5mm stereo and mic plugs

Boom Microphone

Element: Electret condenser microphone
Polar Pattern: Noise-cancelling
Frequency Response: 50Hz-18,000 Hz
Sensitivity: -42dBV (0dB=1V/Pa,1kHz)

Built-in Microphone

Element: Electret condenser microphone
Polar Pattern: Omni-directional
Frequency Response: 50Hz-8,000 Hz
Sensitivity: -33dBV (0dB=1V/Pa,1kHz)

Battery Life: Bluetooth: 20 hours at 50% volume
Bluetooth Version: 4.2
Wireless Range: Up to 10 meters
Weight: 260g (Weight with Mic: 275g)
Warranty: Two-year
Pricing: $199 MSRP ($149.99 exclusively at Best Buy)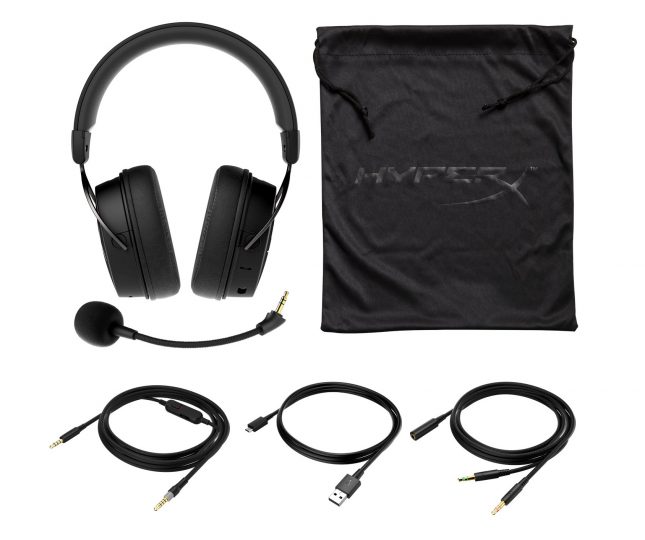 It comes with a storage bag, 3.5mm (4 pole) 1.3 meter detachable headset cable and a dual 3.5mm (stero and mic) 2 meter cable for PC users. The included USB cable is just for charging and it does not support USB audio. All of the cables are braided and feel like they are of good quality. The HyperX Cloud Mix also features two microphones, a built-in microphone for when Bluetooth is enabled and then when gaming it comes with a removable boom mic that is best to use. The flexible, detachable mic is Discord and TeamSpeak certified, and compatible with Skype and Mumble. Audio quality from both microphones is acceptable. The HyperX Cloud Mix is basically a cross-over or hybrid headset.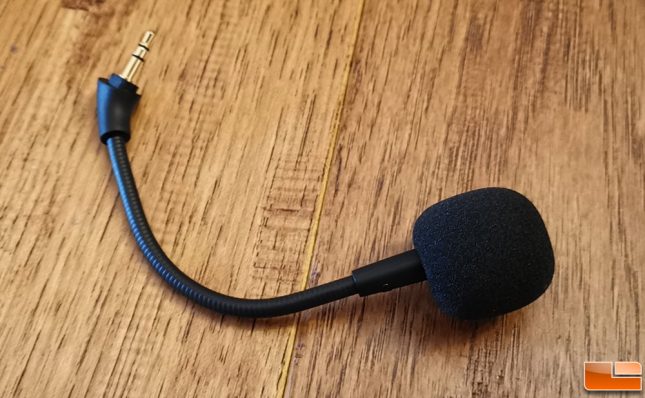 If youve ever owned a hybrid device before you know that comprises must be made and they usually arent the best at any one thing. The HyperX design team had a tough task as they needed to make a wired gaming headset as well as a street-ready Bluetooth headset that looks hip and meets audio expectations.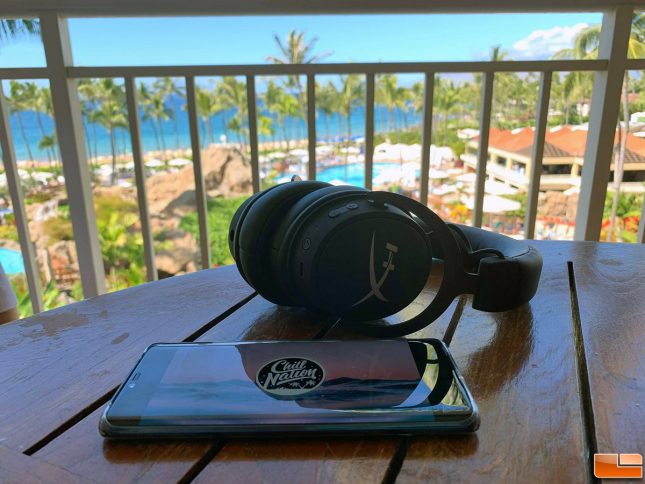 When it comes to wired gaming performance the HyperX Cloud Mix does surprisingly well for a headset with just 40mm drivers. HyperX uses 50mm drivers for the rest of their gaming headsets, but went with 40mm drivers since they need less power to drive them and they take up less space. This changes the audio characteristics a bit if you are an audiophile, but will go unnoticed by many. The Cloud Mix features HyperX's renowned dual chamber drivers, albeit with everything a bit smaller. We miss the bass of 50mm drivers, but these get the job done and still sound damn good.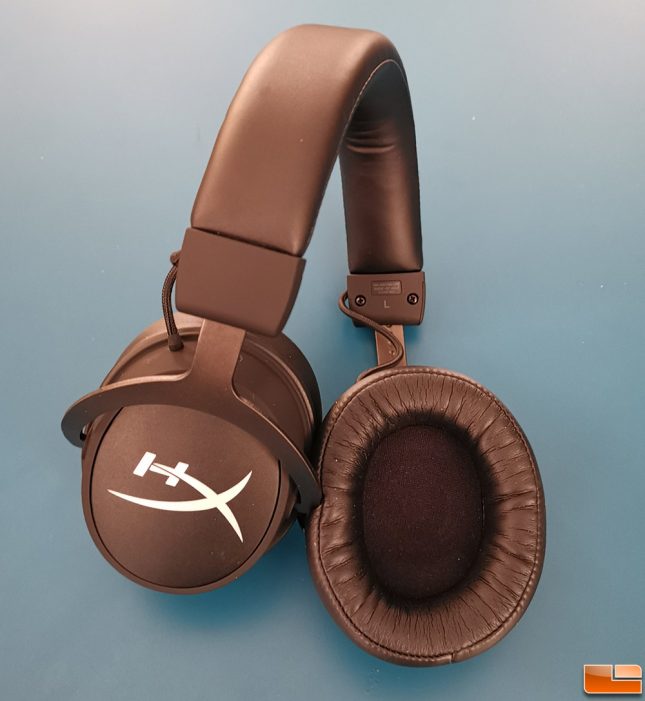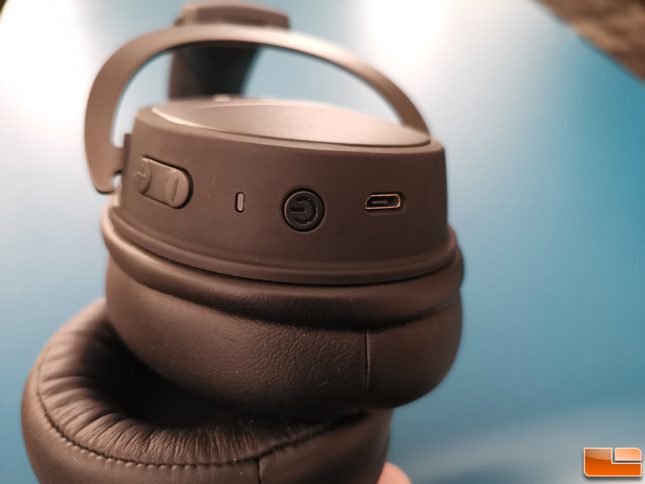 Bluetooth pairing on the Cloud Mix is easy and it again the headset does well with games, movies, and music. The audio quality I better than most Bluetooth headsets and the closed ear cups on the over-the-ear design helps the sound quality and comfort. You can easily wear these to watch a 2-hour movie and not have worry about any discomfort.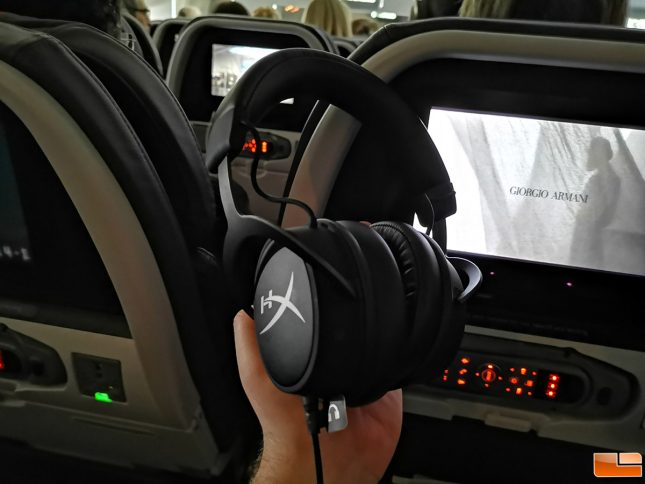 My biggest complaint with the HyperX Cloud Mix is that you cant charge them while using them in Bluetooth mode. The second you connect the USB power the Bluetooth turns off. I recently flew a 13-flight and forgot to charge them before taking a 4-hour flight the following day. The battery was drained and I couldnt charge and use the headset at the same time. My Huawei Mate 20 PRO smartphone doesnt have a 3.5mm jack and my Dell 13 XPS laptop has a possessed 3.5mm headphone jack that only works when it wants to. That means I was without a functioning headset until it could be charged again.
Final Thoughts and Conclusions
A recent survey by staffing firm Accountemps showed that 71% of those surveyed felt more productive at work when listening to music. Im one of those people that enjoy listening to music while working and on-the-go. The HyperX Cloud Mix were something I found myself using when traveling and out of the home. In fact, I've flown nearly 12,000 miles over the past 10 days and I took the HyperX Cloud Mix with me. They've been in sub-freezing weather in Missouri, on the beach in Hawaii, and on the streets in California. Bluetooth performance was great and they seemed to fit in as no one ever gave me any awkward looks.
When it comes to gaming they also do a good job. I'll be sticking to the HyperX Cloud Revolver S gaming headset ($149.97 shipped) on my desktop gaming PC, but I did use these for gaming on my laptop. My Dell XPS 13 laptop that I use for traveling is actually far from a gaming laptop, but I connect to the NVIDIA GeForce NOW cloud gaming service to play games when out and about. The HyperX Cloud Mix brought better audio than ever to my gaming on the go and managed to hold up well. Battery life was also respectable and we were getting damn near the rated 20 hour mark.
At the end of the day the HyperX Cloud Mix is a solid hybrid headset and it should be at $199 (MSRP). The HyperX Cloud Mix is a Best Buy exclusive and they are currently selling it for $149.99. At $149 this headset is more appealing and it should sell well under $150.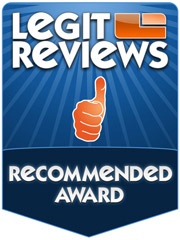 Legit Bottom Line: The HyperX Cloud Mix is the first gaming headset that we've used that delivers excellent wired performance and then can be detached for great wireless audio on the go. This is the multi-tool of headsets for gamers.