HyperX Cloud Gaming Headset For PS4 Review
By
The HyperX Cloud headset for the PS4 and licensed by Sony – appears to be a great wired console gaming headset at unbeatable price of $69.62 shipped. Built specifically for the PS4 gamer, the HyperX Cloud features 53mm drivers for high quality sound, an aluminum frame for durability, and a detachable noise-cancelling microphone for in-game chatting. It also comes with convenient in-line audio controls that allow you to mute your mic and or adjust the volume on the fly.
HyperX Cloud For PS4 Comfort
The HyperX Cloud is a very comfortable headset. The 100% memory foam on the headband lends itself well to a nice, long gaming session.
The Cloud headset is named cloud for a reason; it is extremely light for having such a durable aluminum alloy structure. The memory foam cushion on the headband evenly distributes the pressure of the headset, keeping you from having that one sore spot after a nice, long binge.
The soft, memory foam covered ear cups fully and comfortably cover around the ear; the pressure was a nice, comfortable balance. I never had that headache that Ive gotten a few times after gaming for 5 hours with a headset that is way too heavy. Im happy to report that the HyperX Cloud held up to 5 hours worth of play; Ive no doubt it would be equally comfortable for long periods of time.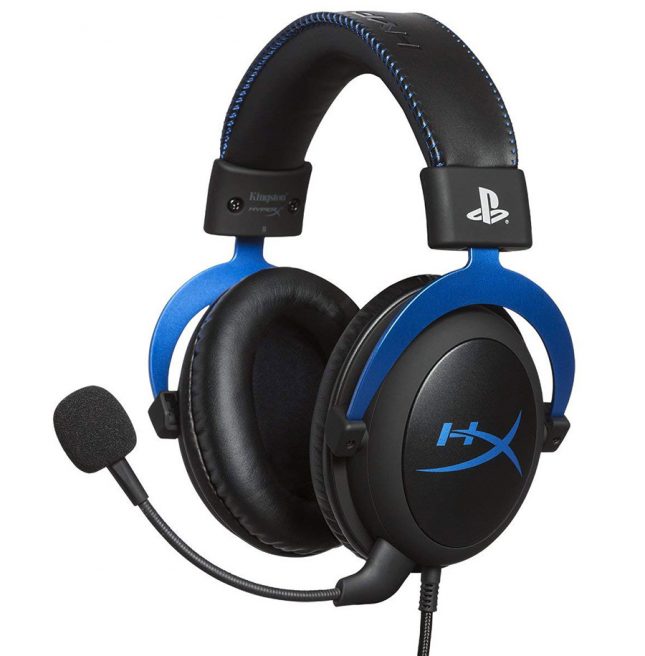 HyperX Cloud For PS4 Sound Quality
The HyperX Cloud stands alone from the headset crowd with its HiFi capability that has sound reproduction in all frequencies. The bass boost really came through and my ears kind of felt like they were vibrating during some particularly explosive gaming experiences. This enhanced the experience by making it truly immersive. All I can say is WOW. A huge plus to the sound quality is that it has a very nice range of compatibility. I plugged this into my iPad and was pleasantly surprised to hear the rich sound come through while watching Deadpool 2. While it wasnt noise cancelling, I can say that I didnt get much background noise interference, regardless of whether I was on my PlayStation 4 or my iPad.
Its compatibility doesnt stop there the HyperX Cloud is compatible with the Switch, mobile phones (that have a jack), tablets, and the Xbox One.
The HyperX Cloud definitely delivers in performance, featuring 53mm drivers that deliver a crisp, clear, and robust sound experience.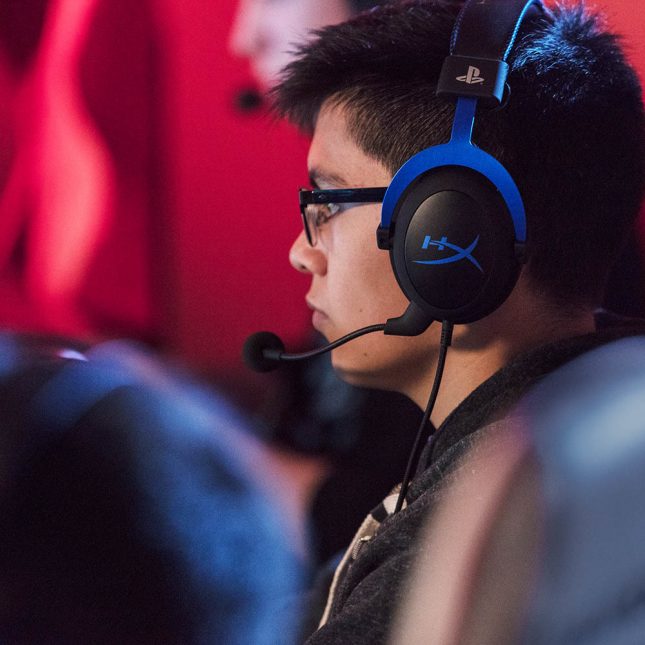 HyperX Cloud For PS4 Cloud Features
The HyperX Cloud has a detachable microphone that is very easy to use and does a nice job of cancelling out ambient interference so the sound that comes through is what you mean to, and not a doorbell or dogs barking. I was able to easily place the mic wherever I wanted it and it stayed until or unless I adjusted it. It was very easy to move and the stability of that placement meant that it was set it and forget it.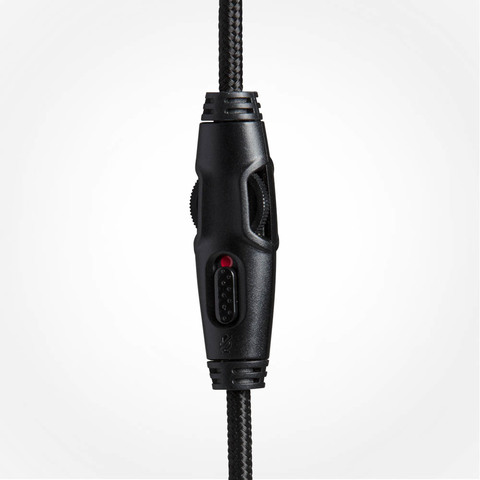 One of the things I do not like about wired headsets is the placement of the controls. Its unruly enough having the wire being in the way, but having to fiddle with the controls as they get lost in my shirt or wrapped around hand was a little annoying. I know it comes with the territory with a wired headset, but other designs have the controls on the ear cup, which is much preferred to the controls on the flexible braided cord.
Final Thoughts and Conclusions
I definitely recommend the HypereX Cloud headset. At $69.62 shipped with a 2-year warranty, this is a great choice for the casual gamer, while giving professional tier quality. The gaming experience is deeply enhanced by the outstanding quality sound put out by this headset. We've seen them as low as $59.99 shipped on Amazon and for under $60 this headset is hard to beat!