Huawei Watch Review – Android SmartWatch
By
Huawei's Smartwatch for a New Generation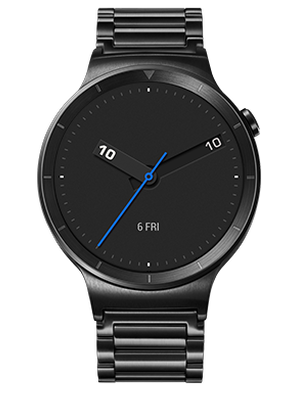 With the holidays approaching, we have seen a large number of wearable electronics to hit shelves. While many of these devices are fun, there are few that are functional and stylish. Many of the fitness bands look pretty much like oversized rubber bands on your wrist, while some smartwatches are oversized and gaudy. Today, we take a look at a watch that is incredibly stylish as well as functional: the Smartwatch by Huawei.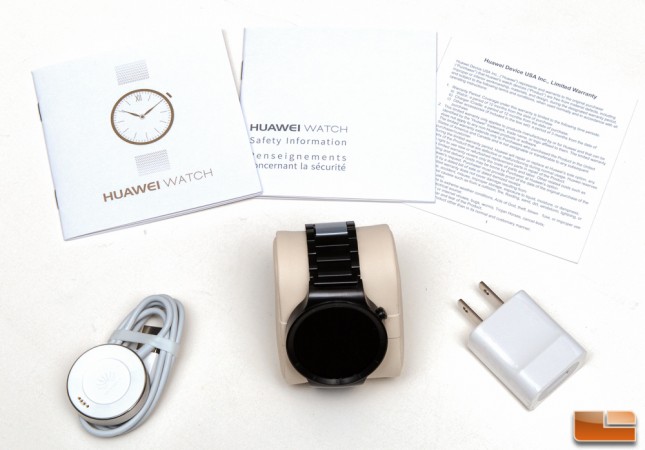 If you havent heard of Huawei then you probably dont live in China where Huawei Technologies is a multi-billion dollar (USD) telecommunications company that has their core business rooted in telecommunications (networking services, etc.), creating enterprise business through hardware and software, and finally, a consumer electronics division that has sold over 150 million mobile devices over the past year.
The Huawei Smartwatch that we have today is the Black Stainless Steel model with the Black Stainless Steel Link Band that retails for $449.99 (comparable to the Apple Watch priced at $549). Huawei ships the smartwatch in a very decorative box which reminds you that their product is more high quality craftsmanship than it is gimmicky wearable device. We think the inscription on the inside of the box is very appropriate, Timeless design, smart within.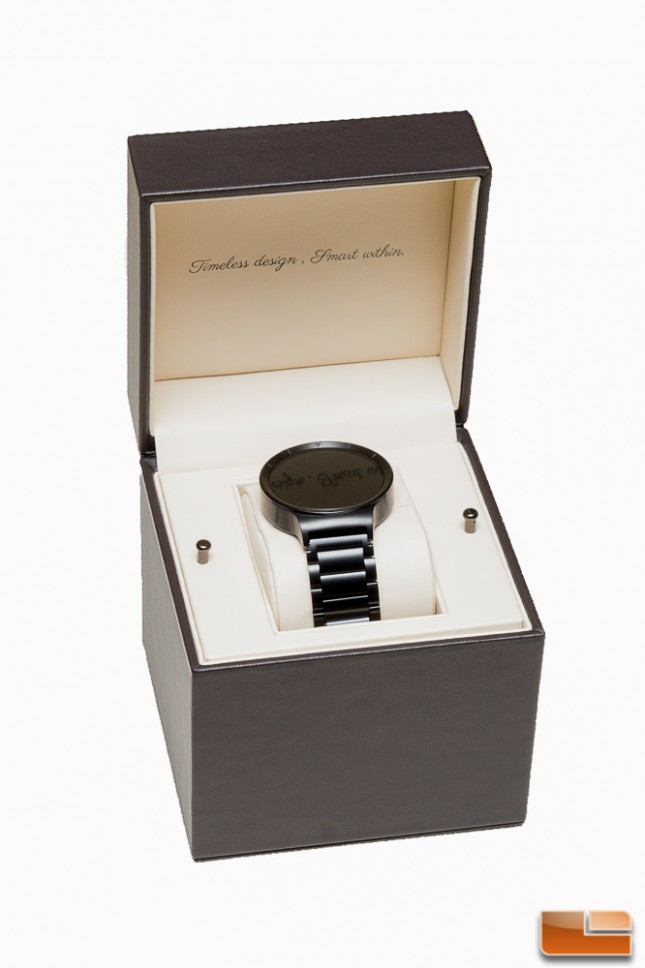 Huawei Watch Black Stainless Steel Key Specifications:
Operating System Compatibility
Touch Screen
Internal Memory
Water Resistant
Operating System
Body Metrics Measured

Activity vs. inactivity|Calories burned|Distance traveled|Heart rate|Steps taken|Elevation

Screen Size
Warranty
Features
Mobile Notifications
Email Capable
Text Messaging
Vibration Alert
Phone
Alarm
GPS Enabled
Processor Speed
Watch Memory (RAM)
Voice Activated
Built-In Microphone
Calendar
Music Player
Countdown
Activity
Sensors
Multi-Sport Tracking
Connectivity
Automatic Sync
NFC Technology
Wi-Fi Compatibility
Wireless Syncing
Internet Connectable
Bluetooth Enabled
Bluetooth Version
Performance
Shock Resistant
Dust Resistant
Maximum Depth of Water Resistance
Power
Instant On
Low Battery Alert
Battery-Strength Indicator
Charging Interface(s)
Battery Size
Battery Type
Display
Display Type
Display Type
Date/Time Display
Clock Display
Adjustable Brightness
Watch
Case Shape
Clasp Type
Stopwatch
Material
Case Material
Band Material
Case Back
General
No-Contract
Additional Accessories Included

Magnetic charging cradle, charging adapter

Color Category
Dimension
Adjustable Band Length
Band Length
Band Width
Case Length
Case Thickness
Case Width
Height
Width
Depth
Weight
Here is a gallery of the Huawei Watch Black Stainless Steel with Black Stainless Steel Link Band that we received as a loaner to review. The 1.4″ full circle AMOLED display looks sharp and the glass is scratch resistant sapphire crystal. For those that are curious the display on this watch has a 400 x 400 resolution and the pixels per inch (PPI) pretty good as when the second hand is ticking is acceptable looking. Like all Android watches the watch face changes after a few seconds as ambient mode will help save the battery life. The Huawei Smartwatch looks and feels like it has a high quality construction and really is one of the best built smart watches that we've seen as it's certainly a step up from the Moto 360 or ASUS Zenwatch. The stainless steel body contains a Gyro that is sensitive as you'd expect from a luxury Android smart watch that you are paying $450 for.
Inside this watch there is also a speaker, but Huawei did not enable it. We aren't sure why it isn't enabled, but if the company enables software support for the speaker down the road it could unlock a number of possibilities that you can do with the watch. Rumor has it that Android Wear Software doesn't support speakers just yet, but from the looks of this watch, Google is looking into it.
Let's take a closer look at the Huawei Watch and what makes this smartwatch so special.