HP Portable SSD P600 Review
By
HP Goes After The Portable SSD Market
If you are looking for a portable drive that will quickly transfer large files between different devices a portable SSD (Solid-State Drive) is what you need here in 2018. SSDs are a must have inside your PC since they are faster and more reliable than traditional spinning hard drives. SSD prices have come down so much in recent years that portable SSDs have been able to compete with lower cost USB Flash drives and external hard drives. HP is the latest company to offer a portable SSD series and in June 2018 they introduced the Portable SSD P600 series. The HP Portable SSD P600 series is available in 250GB, 500GB and 1TB capacities for $99.99, $159.99 and $299.99, respectively. All three capacities are backed by a 3-year warranty.
Thanks to the drives USB 3.1 Gen 2 interface, the P600 series is capable of reaching transfer speeds up to 560 MB/s read and 500 MB/s write! Those are wicked fast speeds for a portable drive and is something that can only be reached on a newer system that has a USB 3.1 Gen 2 interface with USAP (USB Attached SCSI) mode enabled. HP did not disclose what controller they are using on this portable drive, but they did point out that they are using the latest 64-layer 3D TLC NAND Flash memory on the P600.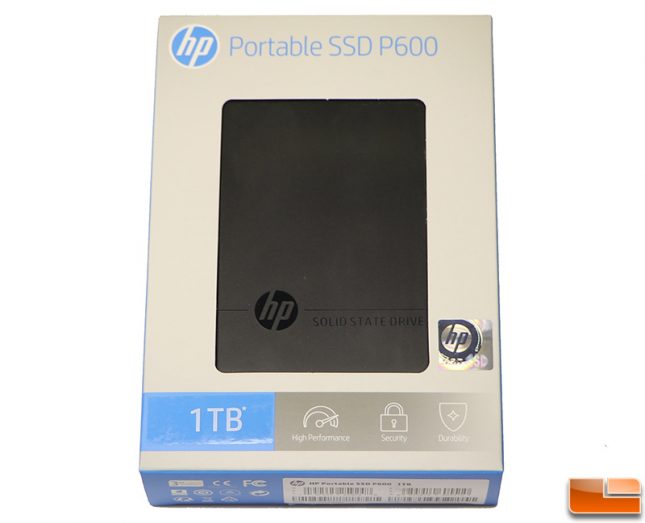 HP Portable SSD P600 Details
Model
Brand: HP
Series: P600
Device Type: Portable USB 3.1 External SSD
Used For: Consumer
Details
Capacity: 250GB/500GB/1TB
NAND Flash: 64-layer 3D TLC
Interface: USB 3.1 Gen 2 (10GB/s) Type-C
Performance
Max Sequential Read: Up to 560 MB/s (all capacities)
Max Sequential Write: Up to 470 MB/s (250GB), Up to 490 MB/s (500GB), Up to 500 MB/s (1TB)
4KB Random Read: Up to 90,000 IOPS
4KB Random Write: Up to 70,000 IOPS
MTBF: 2,000,000 hours
Environmental
Power Consumption (Idle): 0.53W
Power Consumption (Average): 1.6W
Power Consumption (Maximum): 2.9W
Operating Temperature: 0C ~ +70C
Storage Temperature: -40C ~ +85C
Max Shock Resistance: 100G / 6 msec
Max Vibration Resistance: 3.1 GRMS (2-500 Hz)
Dimensions & Weight
Width: 92 mm
Depth: 65 mm
Height: 20.8 mm
Weight: 108 g
Warranty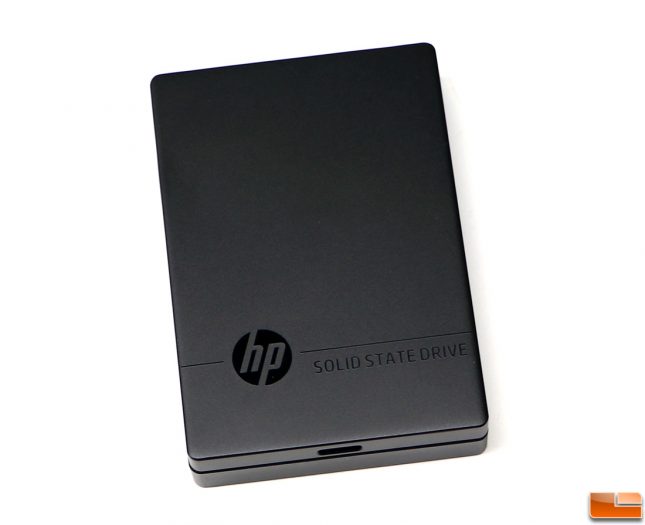 The HP Portable SSD P600 measures 92mm x 65mm x 20.8mm (LxWxH) and weighs 108 grams. If you look closely at the image above you'll notice there is a seam just below the USB 3.1 Gen2 Type-C connector. This is one of the coolest features of this portable drive!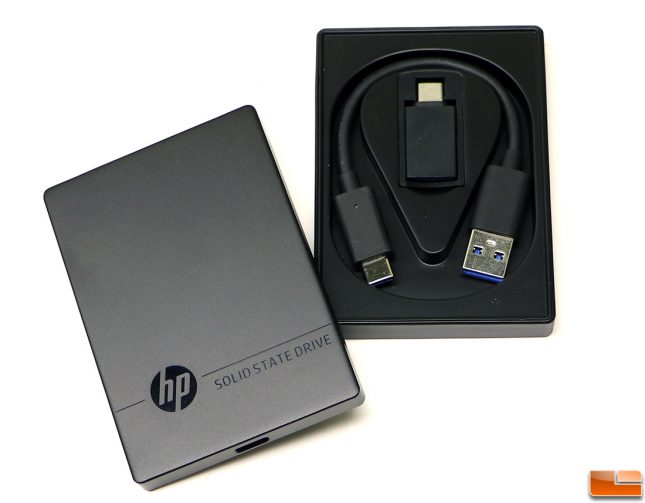 The HP Portable SSD P600 is actually the top part and it magnetically attaches to a storage case that stores the cable and adapter! That means the HP Portable SSD P600 drive itself without the storage container is actually only 92mm x 65mm x 9.2mm (LxWxH) with a weight of 58 grams.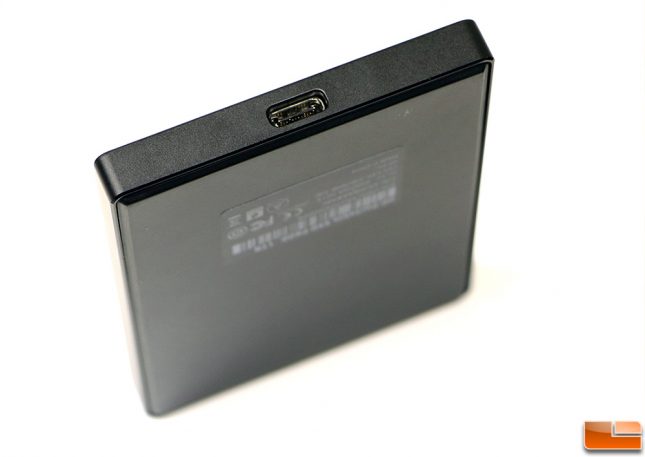 Along the bottom edge of the P600 you'll find the USB Type-C port. There are no power/activity lights on the drive or data cable, so it's a very simple design. The black enclosure does show fingerprints, but they wipe off easily. The plastic enclosure of the P600 is not IP55 rated, so it was not designed for rugged use. That said, SSDs are fairly forgiving as they have no moving parts inside.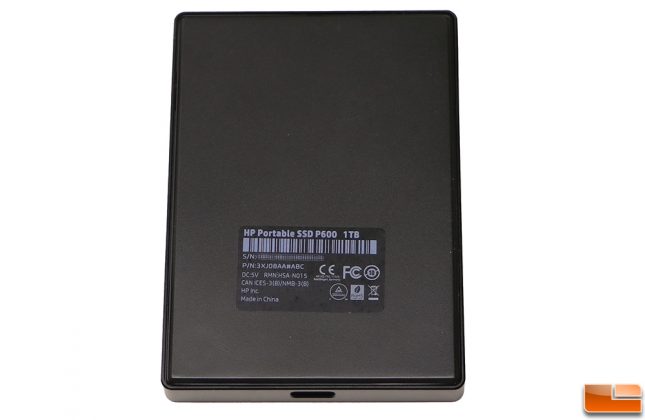 On the back of the drive you have the device label that shows the model number, capacity, serial number, part number and some other information.
This is a pretty straight forward product, so let's take a look at some performance tests to see how fast this portable SSD is on our Dell XPS 13 laptop.