Honor 6X Smartphone Hands-On and First Impressions
By
Honor 6X Hands-On and First Impressions
At CES 2017, Honor presented their new cell phone, the Honor 6X. It is the successor to the previous Honor 5X, which has over 11 million units worldwide, and has received multiple awards at CES 2016. On the recent Amazon's Prime Day, it became the best selling phone of the year.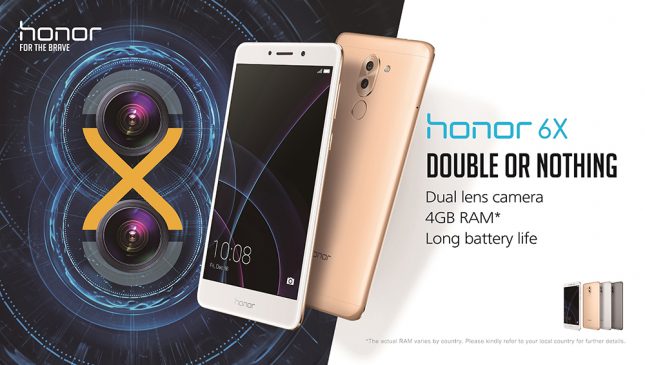 At the unveiling of the Honor 6X today, they covered the updates to the Honor 6X, which includes Bezier Curve-Inspired Design, Metallic Body (which has a sandblasted feel), 2.5D Curved Glass, along with many other updates.
The dual lens camera for example isn't a new feature, but has been improved to include a 12MP and a 2MP lens. Both lens's are 6-element design with PDAF, which takes simultaneous measurements from opposite sides of the lens. The Wide Aperture is rated for F/0.95 – F/16, and can be adjusted after the image has been captures. In addition, Honor has made the camera more aware of the image it is taking a picture of, so it can automatically adjust itself, allowing it to take more detailed pictures in low light situations.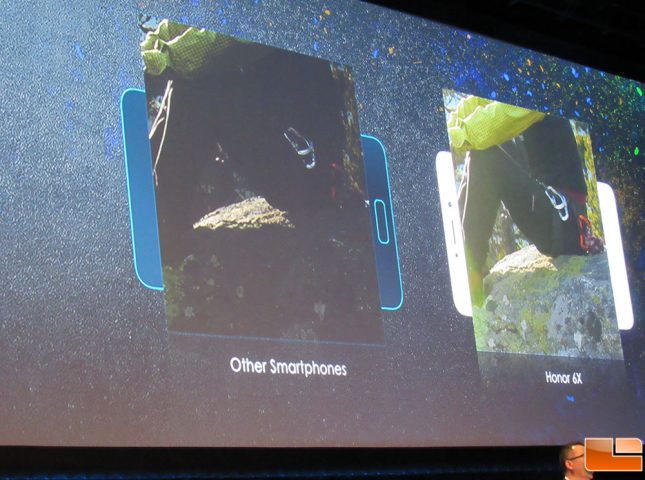 When it comes to hardware specifications, the Honor 6X features a 5.5 FHD display, Huawei-made Kirin 655 octa-core processor, 3GB RAM with 32GB storage (4GB RAM and 64GB storage model optional in select markets for $50 extra), microSD support, fingerprint reader, dual rear-facing camera setup (12MP + 2MP), 8MP front-facing camera, and a large 3340mAh battery. When it comes to the software the Honor 6X is running EMUI 4.1 which is based on Android 6.1 'Marshmallow.' Honor says that they will update the Honor 6X to EMUI 5.0 on top of Android 7.0 'Nougat' sometime in February 2017.
The Honor 6X isn't really cutting edge as far as ports go. You'll find the tried and true 3.5mm headphone jack up top and on the bottom you'll see the standard Micro-USB port. We'd love to see a USB Type-C connector on all mobile devices that are released in 2017 and beyond, but it doesn't look like that will be the case.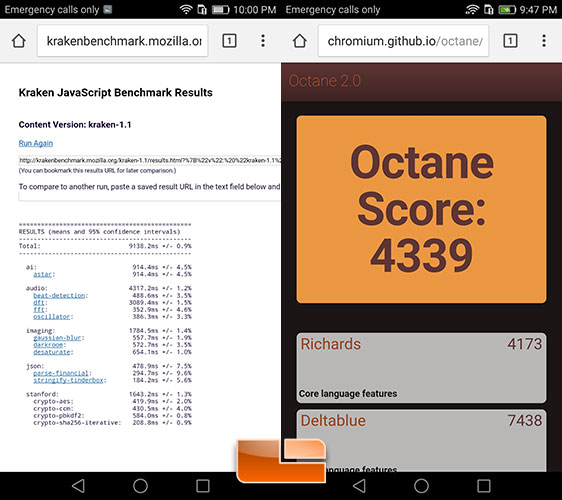 We have only had the phone for a short bit of time, but we ran a couple quick web browser benchmarks to get a real quick look at performance of the Honor 6X 3GB version. The Honor 6X scored 9,138 ms in the Mozilla Kraken JavaScript benchmark and 4,339 in the Google Octane 2.0 benchmark. We ran the benchmarks on our Samsung Galaxy S7 Edge that we had with us and found that it scored 4,861 ms in Kraken and 7,596 in Octane, so it looks like the Honor 6X with the Kirin 655 SoC and 3GB of memory is about 40% slower than the Galaxy S7 Edge. In addition, we ran the benchmarks on the LG V20 and received an Octane score of 8689 (50% performance increase), and 2892ms in Kraken; of course keep in mind that this is an $800 phone, and running Android Nougat. Not bad considering the Honor 6X costs just $249 for the 3GB version that we were testing.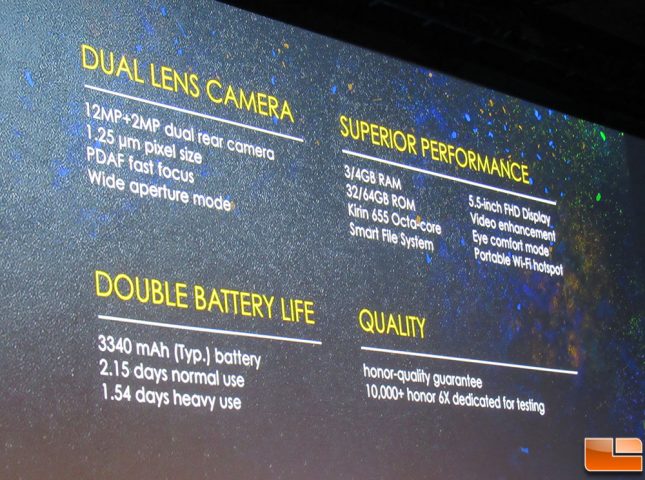 The battery that is included with the Honor 6X is a 3340mAh battery, which Honor states with their improvements to the hardware, will actually be sufficient for many hours of use.
We should note that you should be able to pre-order it via Amazon, Newegg, Best Buy, and Honors website by the time you read this. Honor also told us that they'll be having a 'flash sale' on January 10 that will have the phone priced at just $199. Sounds like you'll want to wait a week to order one, but it is listed on Amazon already. Not a bad price for a Smartphone that is unlocked and ready to work on the major GSM networks. You don't get super high performance or water proofing, but if you can snag one of these for $199 you likely won't be disappointed.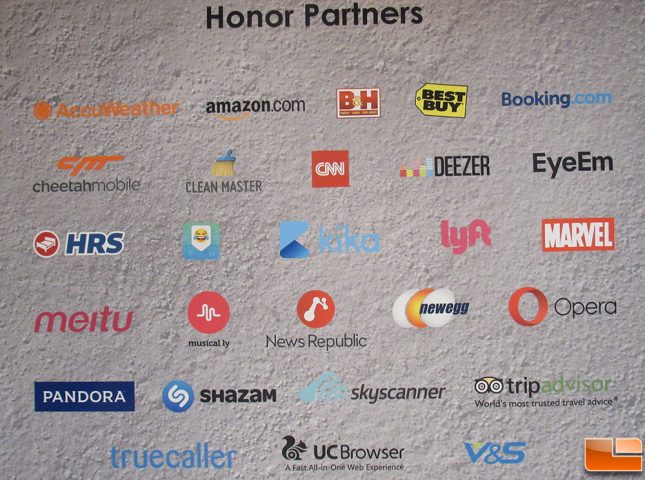 We look forward to taking a closer look at the Honor 6X after CES 2017!