Highlights From Adobe MAX 2014
By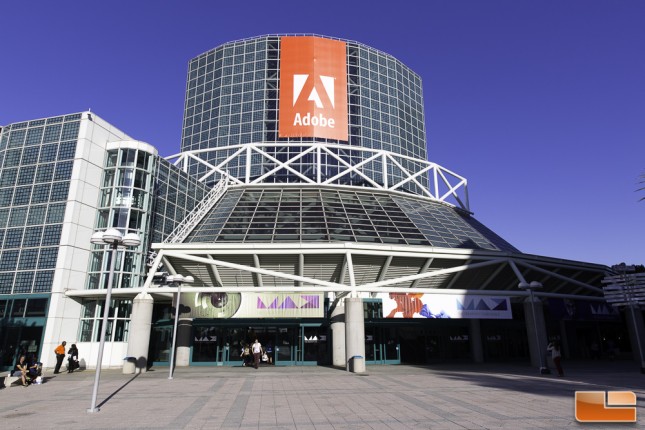 Adobe MAX 2014 happened today and Legit Reviews was there to bring you coverage of the show and its key announcements. MAX is Adobe's annual conference where it will announce updates and new features for its products including Photoshop, Illustrator, InDesign, Premier Pro, After Effects and Lightroom which make up its Creative Cloud. Adobe's Creative Cloud subscription comes in various options. Some examples are a $10-per-month plan available for photographers who want Photoshop and Lightroom. Those that need access to more applications can pay $50-per-month to get access to Adobe's full suite of software.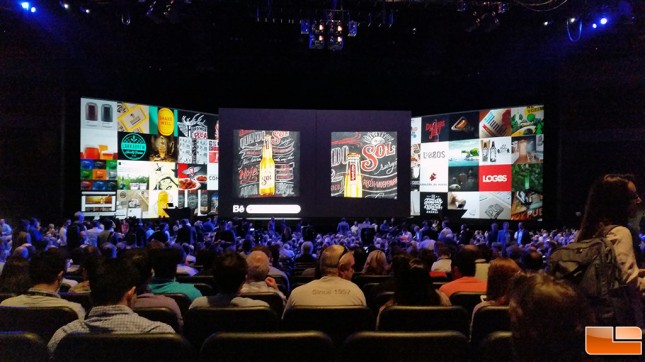 Today, Adobe unveiled a new family of mobile apps and enhanced Creative Cloud desktop tools that enable users – or as Adobe likes to call them – Creatives, to access, use and create from anywhere.
Adobe announced new and enhanced mobile apps that extend the Creative Cloud desktop capabilities to mobile devices. The announcement of Adobe Shape CC and Adobe Brush CC enable users to capture real-world shapes and textures to use them as vector objects and brushes. The demonstration on stage was a lead-developer taking a picture of a sketchbook to digitize the image and make an editable object. Also Premiere Clip brings advance editing tools to the Apple iPhone and iPad. These three new apps are built on the Creative SDK, now available publicly as a free SDK for third-party developers.
There is also an all-new Creative Profile, Creative Cloud Market, and Creative Cloud Libraries to bridge desktop and mobile apps and devices for easy access to files, photos, colors, brushes and other things from anywhere. Creative Cloud Extract is a new app that allows Web designersand developers to share and unlock important design information from a PSD file (such as colors, fonts, CSS, etc) to use when they are coding mobile and desktop designs.
Photoshop CC and Illustrator CC will be getting significant upgrades starting today as well. They now will offer support for touch-enabled Microsoft Windows 8 devices such as the Surface Pro 3. Adobe Behance also upgraded to include the all-new Creative Talent Search service to connect "creatives" with job opportunities based on their Behance portfolios.
The 3-day event that is open to the public will not only focuses on mobile products, Adobe even brought on the CEO of Microsoft to highlight that both companies are investing a lot of time and money into how touch works with, specifically, the Microsoft Surface Pro 3.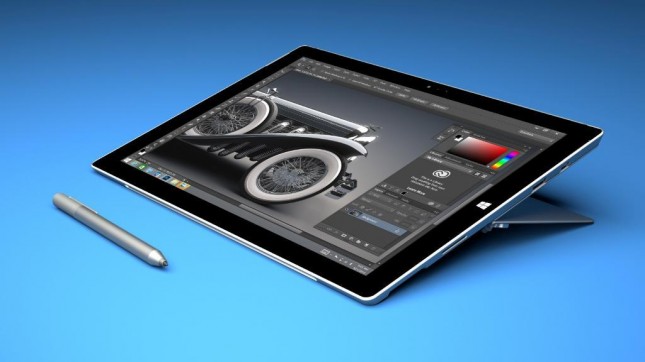 Adobe says that Illustrator CC works flawlessly on the Surface and that you'll never want to use a mouse again in your design workflow. Adobe has made many enhancements that are able to bring the power of touch-enabled and pen-optimized user interfaces to the masses. You can install the latest version of Illustrator CC (free 30-day trial) on your Microsoft Surface Pro 3 today and see what how the user experience is when the keyboard removed.
Here is a video clip that shows Adobe Illustrator CC on the Microsoft Surface 3.