Havok Tech Powering Assassin's Creed IV, Watch Dogs and The Division
By
HAVOK TECHNOLOGY POWERING NEXT-GEN UBISOFT TITLES
ASSASSINS CREED IV BLACK FLAG, WATCH DOGS
AND TOM CLANCYS THE DIVISION
Assassins Creed IV Black Flag Utilizing Havok Physics
to Help Bring Massive World to Life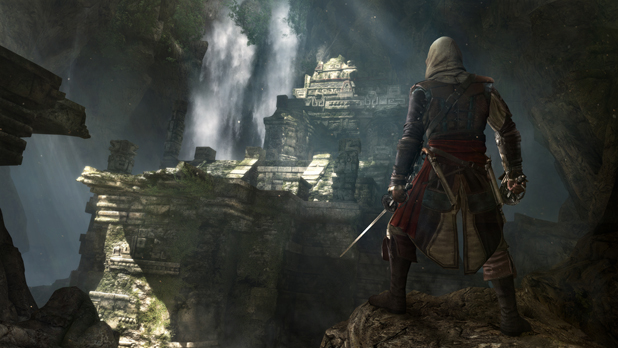 SAN FRANCISCO DECEMBER 5, 2013 Havok, a leading provider of game development technology, announced today that its Havok Physics is powering a number of next-gen Ubisoft titles, including Assassins Creed IV Black Flag. Making use of Havok Physics, the Ubisoft Montreal development team was able to bring an unprecedented level of immersion to the massive world of Assassins Creed IV Black Flag. Havoks technology is also being used in a variety of future Ubisoft games, including action titles such as Watch Dogs and Tom Clancys The Division, both slated for release on next-gen hardware platforms. The publisher is leveraging Havok technology across platforms to ensure a consistent experience on PlayStation4 computer entertainment system and on Xbox One, the all-in-one games and entertainment system from Microsoft, as well as across PlayStation3 computer entertainment system, Xbox 360 games and entertainment system from Microsoft, the Wii U system from Nintendo and Windows PC.

Assassins Creed IV Black Flag had many specific challenges related to physics that Havok has been instrumental in solving first and foremost was simulating early 18th-century ships on a roaring ocean, said Sylvain Trottier, associate producer at Ubisoft. Making use of Havok Physics, we were able to ensure that the players gameplay experience was just as rich and enthralling on sea as it is on land.

Ubisoft consistently delivers compelling titles that rely on immersive experiences to draw players in, and were honored to work with them to bring our comprehensive physics solutions to their popular franchise, said Brian Waddle, vice president of worldwide sales and marketing at Havok. Havoks support stretches to every major console, PC and portable system, so its perfectly tailored to massive titles like Assassins Creed IV Black Flag, Watch Dogs and Tom Clancys The Division that are being adapted to multiple platforms.

Havok Physics is an industry-leading tool offering robust collision detection and physical simulation technology, which has been used in more than 400 released titles from leading game developers as well as scores of in-development projects.

For further information, developers can visit www.havok.com. For more information on Assassins Creed IV Black Flag, please visit assassinscreed.com. More information on Ubisoft titles can be found at ubi.com and ubiblog.com.

About Havok

As a leading provider of games development technologies, Havok has over 13 years of experience servicing the most demanding technology requirements for leading customers in the commercial games and entertainment industry. A combination of superior technology and dedication to delivering industry leading support to its customers has led to the companys technologies being used in over 500 of the best known and award-winning titles including Halo 4, Halo: Spartan Assault, Assassins Creed IV Black Flag, Fighter Within, Metal Gear Rising: Revengeance, Injustice: God Among Us, DmC: Devil May Cry and The Elder Scrolls V: Skyrim.

Havok works in partnership with the worlds best-known publishers, developer studios and developer teams, including Microsoft Games Studios, Sony Computer Entertainment Inc., Nintendo, Ubisoft, NC Soft, Rockstar, EA, Bethesda, Insomniac, Relic, Bungie, Naughty Dog, Evolution Studios and Guerrilla Games. Its cross-platform, professionally supported technology is available for Xbox One, Xbox 360, PlayStation4 system, PlayStation3 system, PlayStationVita handheld entertainment system, Windows 7, Windows 8, Wii, Wii U, Android, iOS, Window RT, Windows Phone 8, Apple Mac OS and Linux.

Havoks products have also been used to drive special effects in movies such as Harry Potter, Clash of the Titans, Watchmen, James Bond and The Matrix. Havok has offices in Dublin (Ireland), San Francisco, Seoul, Tokyo, Shanghai and Germany. Havok is an Intel-owned company.

About Ubisoft
Ubisoft is a leading producer, publisher and distributor of interactive entertainment products worldwide and has grown considerably through a strong and diversified lineup of products and partnerships. Ubisoft has offices in 29 countries and has sales in more than 55 countries around the globe. It is committed to delivering high-quality, cutting-edge video game titles to consumers. For the 201213 fiscal year Ubisoft generated sales of 1.256 billion euros. To learn more, please visit: www.ubisoftgroup.com.