Hands On With The NVIDIA GeForce GTX TITAN X 12GB Video Card
By
Earlier this morning we got to see NVIDIA CEO Jen-Hsun Huang show off the GeForce GTX TITAN X 12GB video card and we wanted to get some hands on time with the video card. We swung by the NVIDIA booth at GDC and found a system running the GeForce GTX TITAN X video card, but it was inside an In Win Tou Tempered Glass ATX Case and they wouldn't let us take the door off the case.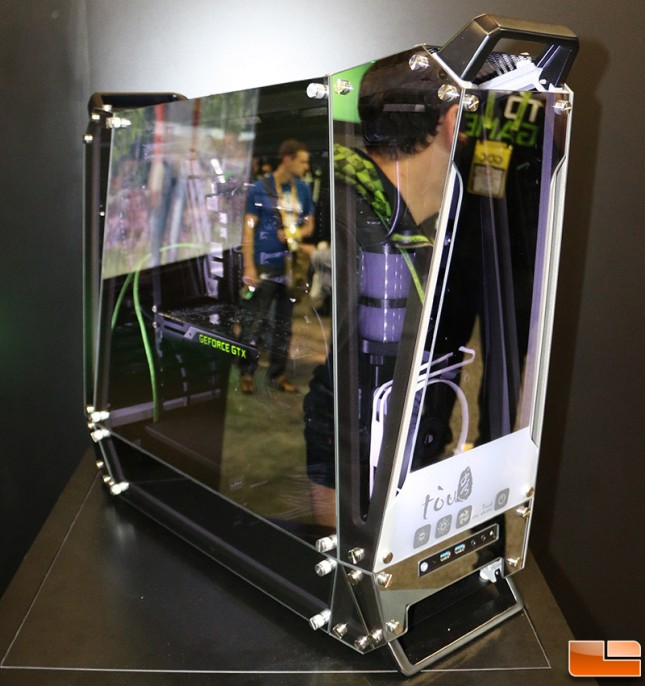 The system looks great in person, but photographs horribly.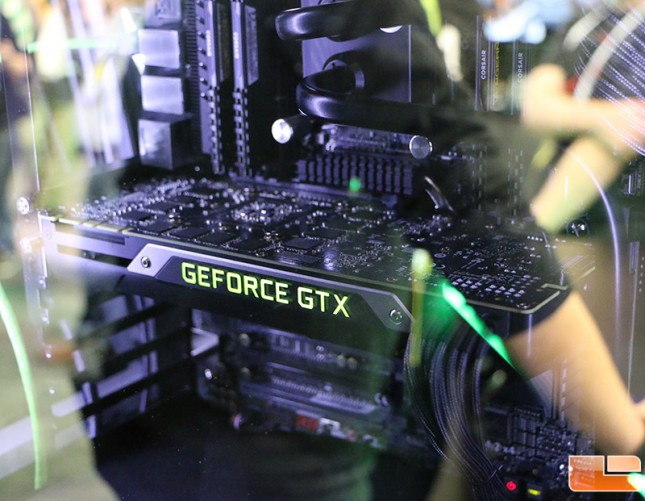 That is the best picture we could get through the side panel without a flash. That picture doesn't do the world's most powerful GPU justice, so we went looking for a card that we could hold. We bumped into no other than Jen-Hsun Huang and sure enough we ended up with our very own TITAN X card minutes later. When Jen-Hsun asks someone to do something it obviously gets done!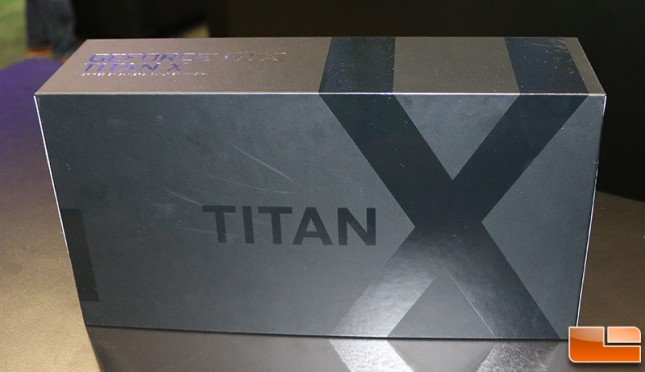 Not much is known about the GeForce TITAN X, but we know that it has slightly over 8 billion transistors built on the company's new Maxwell architecture. We also know that it is packed to the gills with 12GB of VRAM.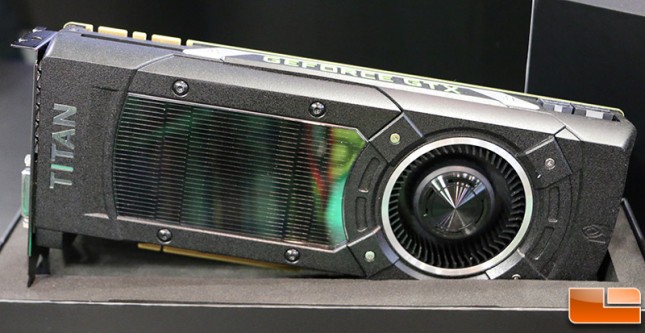 The GeForce GTX TITAN X is a dual-slot card that has a black on the fan shroud that has the styling found on recent GeForce GTX reference cards.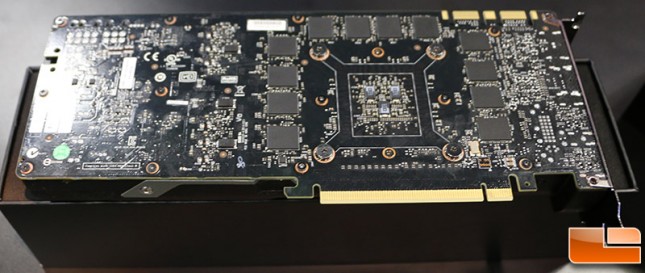 The back of the card shows the location of the single GPU (rumored to be the GM200) and a ton of the VRAM.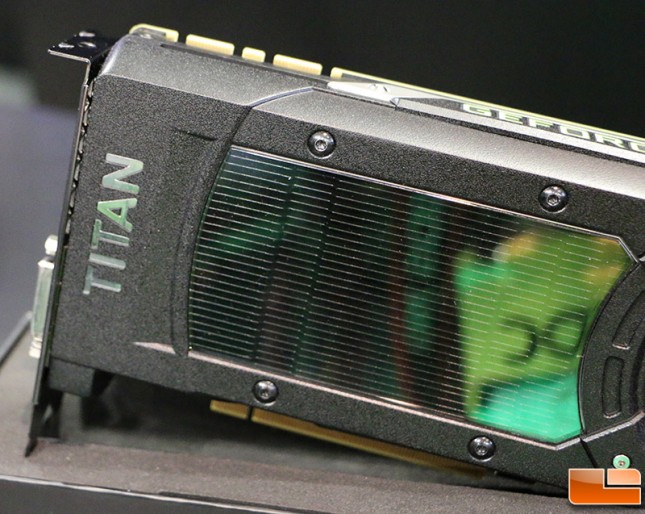 The NVIDIA GeForce GTX TITAN X has two SLI interconnects, so as you would expect, the TITAN X appears that it will support 3-way and 4-way SLI.
When it comes to power conectors the GeForce GTX Titan X has a 6-pin and 8-pin PCIe power connections. This is actually less than we expected, so if this card is really running the full GM200 GPU core it appears to be pretty efficient. If you look closely at the PCB though it appears that there was room on the PCB for a second 8-pin PCIe power connection, but it appears that it wasn't necessary.
When it comes to video connections you have three DisaplyPorts, one HDMI and a DVI connector.
The NVIDIA GeForce GTX TITAN X 12GB video card looks great and we can't wait to get our hands on one to test out in our lab to see how it competes against the other super high-end video cards on the market. We have a feeling that the details on this card will be released at the NVIDIA GPU Technology Conference later this month, so hang on!