Gunnar Optiks Midnight 3D Eyeglasses Review – Ready For TRON Legacy 3D
By
Gunnar Helping You Experience 3D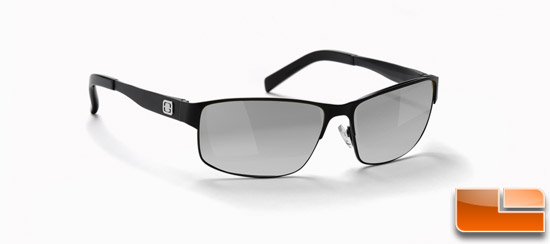 Gunnar Optiks has introduced a 3D line of eyewear just in time to coincide with the release of Disneys Tron: Legacy. The Gunnar Catalyst Collection and their Attach Collection are made for those who want the most out of their 3D experience when they go to the movies. Gunnar has three models of their 3D glasses in their collection: The $99 Anime, the $99 Phenom, and their flagship model, the $149 Midnight. Gunnar has made all of their 3D glasses compatible with RealD technology which makes up for more than 75% of 3D-capable screens worldwide.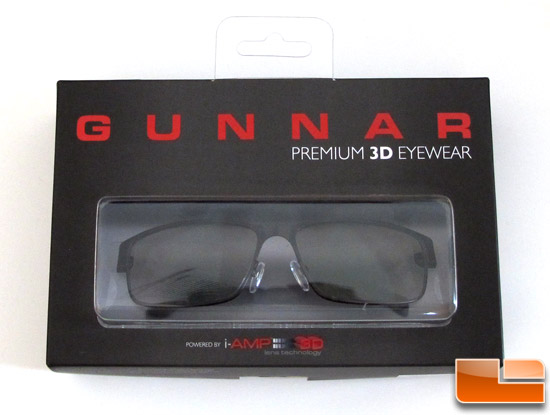 Ive been in love with Gunnar Optiks eyewear ever since I had the chance to try out their Amber Lens Halogen glasses for indoor use earlier this year. Besides being stylish and crazy cool, the optics of the glass really seem to work for me and I can tell a difference between using the glasses and when I dont. We recently caught up to Gunnar Vice President, Mark McNabb who gave us an exclusive preview of the Gunnar Optiks 3D glasses. McNabb left Oakley after helping build up Oakley from less than $20M in sales revenue to over $150 when he left.
Gunnar says that their 3D optics are made from a proprietary lens material with a special coating. Thats all well and good, but what makes these 3D glasses so great is their ability to resolve higher levels of detail than that of your typical 3D glasses you get from the theater. Gunnar calls this their i-AMP lens technology. Not only does the glass give the user more resolution, but they have better optical transmission. What that means in English is that when you use Gunnars 3D glasses, you can see more detail from the screen making the 3D movie clearer with less distortion.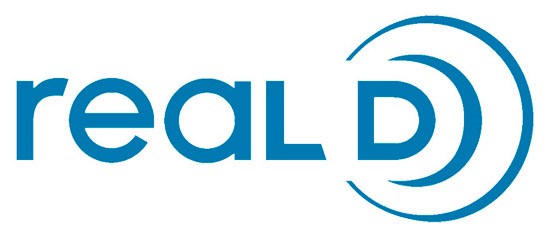 The Gunnar Midnight 3D glasses we have are made specifically for theaters designed with RealD technology. Right now, Real D is the leading licensor of 3D (or stereoscopic) technologies and uses circularly polarized light to produce 3D images on your screen. Essentially each eye sees a slightly different image making the image 3-Dimensional or an image with depth. Circular polarization also has the advantage over other 3D methods in that you dont have to worry about holding your head at a certain angle when viewing the film to pick up the 3D effect.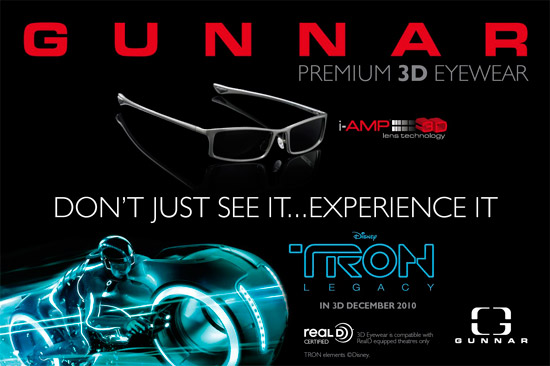 Having kids, Ive have been forced in the past to view a bunch of 3D movies. With the exception of Avatar, the experience had never really been a great one at least not one to justify the extra cost. With the release of Tron: Legacy in 3D we thought what better way to test out how good the Gunnar Optiks 3D glasses are.