Gigabyte Aorus Line Extended To Graphcis Cards – Aorus GeForce GTX 1080 Graphics Card
By
Gigabyte Aorus Introduces NVIDIA GTX 1080 Graphics Card
Aorus is Gigabyte's premium gaming hardware line, we have recently taken a look at a couple of their new Intel Z270 motherboards. While visiting with Gigabyte at CES 2017, we were able to take a quick look at the first graphics card under the Aorus name. This graphics card is based on NVIDIA's GTX 1080 GPU, and looks very similar to Gigabyte's GTX 1080 Xtreme Gaming 8G graphics card.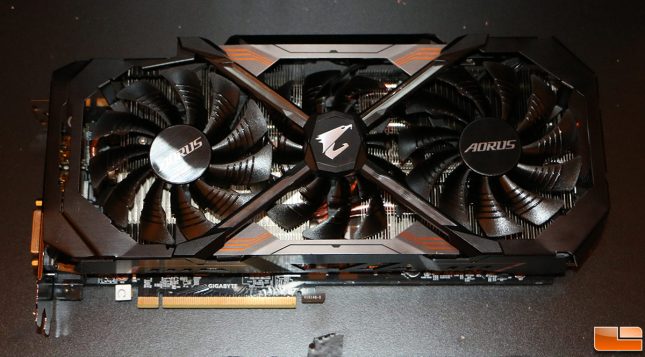 The front of the Aorus GTX 1080, it has a familiar design with Gigabytes three 100mm fans, stacked to provide better airflow to increase the cooling performance. When looking at the Aorus GTX 1080 and the Gigabyte GTX 1080 Xtreme Gaming 8G side by side, the only difference that immediately jumps out is the change in the name and logo in the center.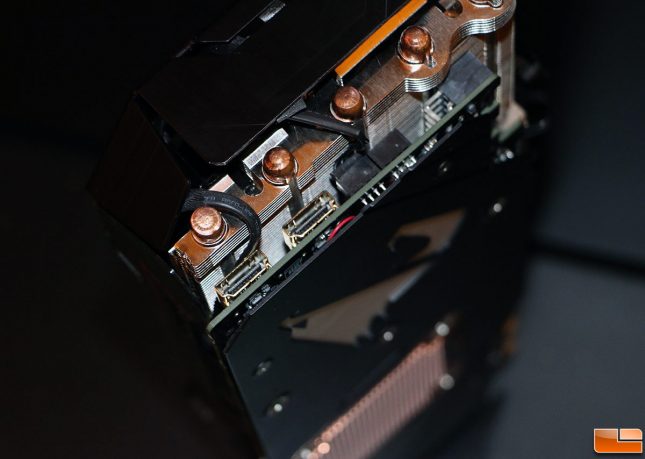 Of course, what enthusiast grade graphics card isn't ready for VR. The Aorus GTX 1080 has two extra HDMI ports on the graphics card designed to make it easier to connect a VR system at the front of the case.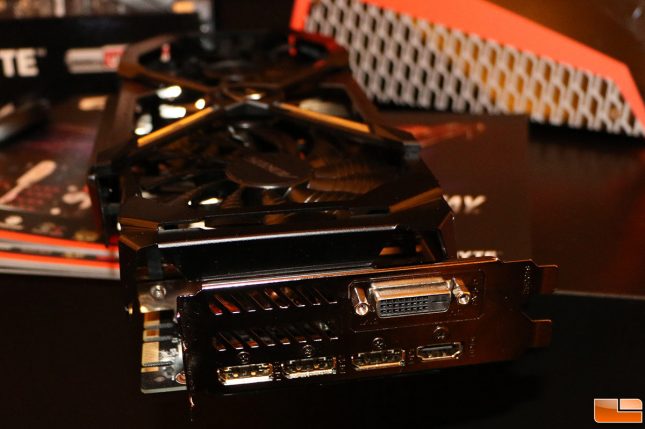 On the rear video connections on the Aorus GTX 1080, we find the same graphics ports that we are all familiar with. There is a single DIV-D, three DisplayPort and one HDMI
Flipping the card over to the back, we can see there are five copper composite heatpipes going through the graphics card. What we find new is that the back of the graphics card has a copper plate. This would be for adding a liquid cooling solution to the graphics card on the back. This is an interesting solution, and will be something to watch for.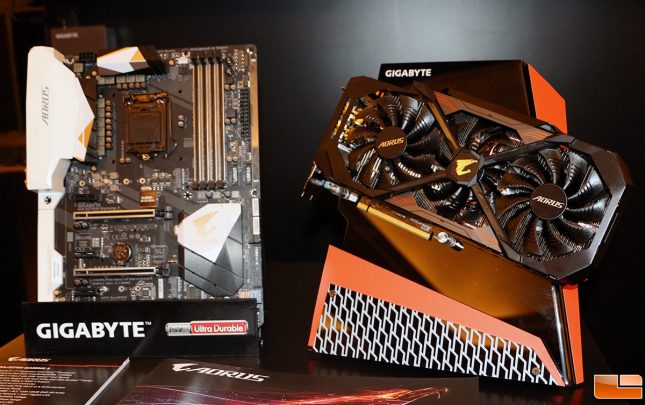 Gigabyte Aorus has already started impressing us with new designs on their Intel Z270 gaming motherboards. Now they are beginning to transition their high end graphics cards into the new Gigabyte Aorus premium line. We look forward to when the NVIDIA 1080Ti finally makes an appearance and we can see what Gigabyte Aorus does with the new GPU.