Fractal Design Node 304 Mini-ITX Case Review
By
Fractal Design Node 304 Mini-ITX Case
Fractal Design is no stranger to Legit Reviews, we have taken a look at many of their cases. As a Swedish company that specializes in designing computer hardware keeping with the Scandinavian minimalist viewpoint. They currently have four case lines each focusing on a different aspect. The Node line focuses on home entertainment as a HTPC, fileserver, or gaming station.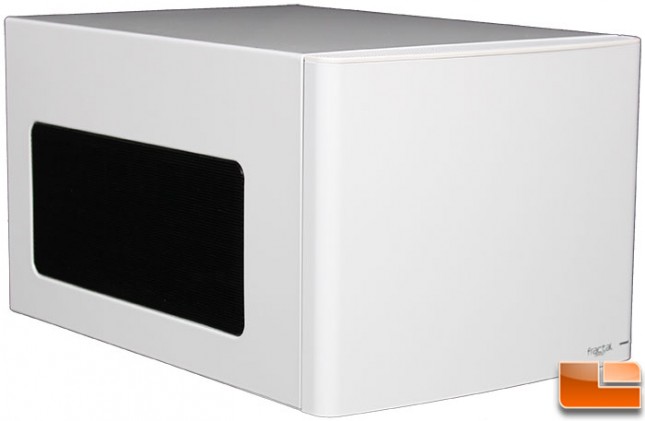 The Node line, is currently made up of two models, the Node 304 and the Node 605. The Node 304 is available in both black (FD-CA-NODE-304-BL) and white (FD-CA-NODE-304-WH) for $89.99 shipped. The Node 304 supports Mini-ITX and DTX motherboards and looks like a shrunken case, while the Node 605 supports ATX motherboards and looks like a home theater component.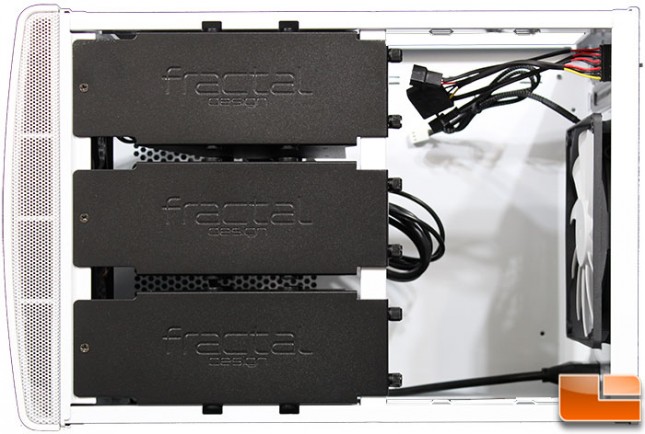 Supporting Mini-ITX motherboards, the case isn't very large measuring 250x210x374mm (WxHxD) or 9.8×8.3×14.7 inches, don't let the size turn you off, it is still packed with many features. These features include dual SuperSpeed USB 3.0 ports, up to six hard drives, support for enthusiast level CPU coolers up to 165mm, and long video cards up to 310mm.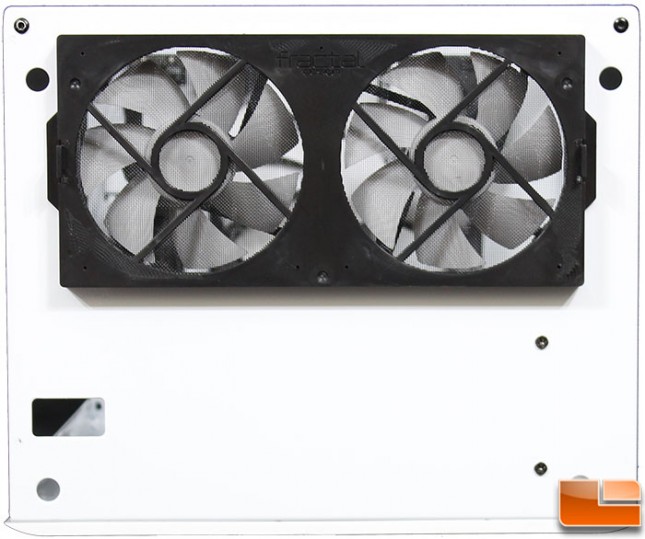 However, with a small case some things have to be sacrificed. With the Node 304, the sacrifice comes from the lack of a 5.25″ device bay and some advanced cooling features. The tiny Node includes two front 92mm intake fans, and one rear 140mm exhaust fan; these can be swapped with 80mm and 120mm fans if desired. Thankfully the front intake fans are filtered. Providing a little control over the fans is a three speed fan controller mounted on the back of the case.
Fractal Design Node 304 Features:
Compact, modular interior
Minimalistic design with an elegant aluminum front panel
Unique new modular mounting system that accommodates up to 6 hard drives
Accommodates tower CPU coolers and single-fan water cooling systems
Filtered air intakes ensure a dust-free environment for internal components
Three Silent Series R2 hydraulic bearing fans included
Excellent cooling for all components
Accommodates ATX power supplies
Fan controller for all fans included
USB 3.0 for fast file transfers
Specifications
Mini ITX, DTX motherboard compatibility
2 expansion slots
6 supports either 3.5″ or 2.5″ HDD / SSD
ATX PSUs, up to 160mm in length (To fit in combination with a long graphics card, PSUs with modular connectors on the back typically need to be shorter than 160 mm)
Graphics cards, up to 310mm in length, when 2 HDD slots (1 HDD hanging bracket total) are removed (Graphics cards longer than 170 mm will conflict with PSUs longer than 160mm)
Tower CPU coolers, up to 165 mm tall
Case dimensions (W x H x D): 250 x 210 x 374 mm
Case volume: 19.5 Liters
Net weight: 4.9 kg
Colors available: Black and White
Cooling system
2 – Front mounted 92mm Silent Series R2 hydraulic bearing fans, 1300 RPM speed (compatible with 80mm fans) included
1 – Rear mounted 140mm Silent Series R2 hydraulic bearing fan, 1000 RPM speed (compatible with 120mm fans) included
Removable air filters for front fans and PSU
Fan filter for graphics card
1 – fan controller for all 3 fans included
Front interface
2 – USB 3.0 (Internal 3.0 to 2.0 adapter included)
1 – 3.5mm audio in (microphone)
1 – 3.5mm audio out (headphone)
Power button with LED
HDD LED