Fnatic Clutch G1 Gaming Mouse Review
By
Fnatic Clutch G1 Gaming Mouse Software
Lets dig into the software behind the Fnatic Clutch G1 Gaming Mouse. As you can see the Fnatic Clutch G1 Gaming Mouse is fully customizable in almost every aspect it allows you three different CPI settings under three different profiles so that if you play like me you switch between resolutions on the fly in game for better performance and accuracy.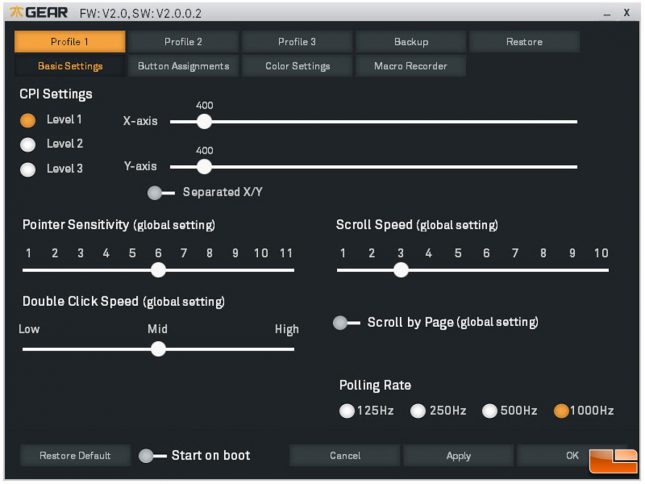 As I said before all of the buttons and the scroll wheel can be fully customized to suit your needs under three different profiles as well.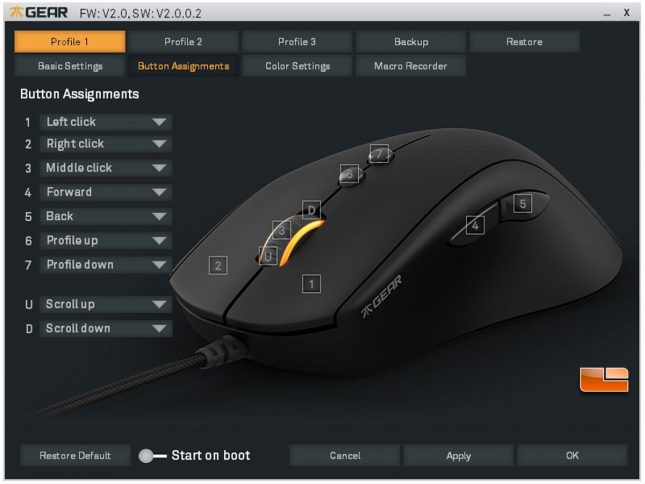 And like most gaming peripherals today the Fnatic Clutch G1 Gaming Mouse is indeed RGB and you can adjust the color of the scroll wheel to be whatever you want it to be. You can also add effects such as brightness, a breathing effect a pulse effect and various other blinking effects. I do have to add that the lighting effects are for the scroll wheel only. The LED's that display what CPI profile you are using remain white. They do not change. I am not going to ding it for that because I really don't purchase mice and keyboards for their ability to display colors.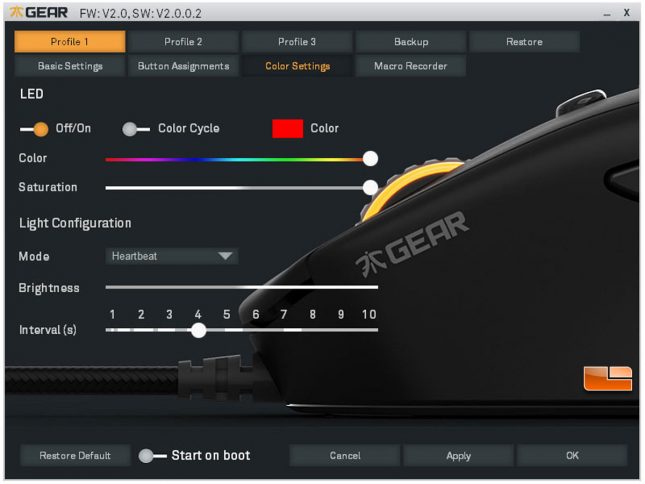 And what mouse would be complete with out the ability to record macros? I personally don't use them, but if you do… you have the ability to create a complete library of them for your Fnatic Clutch G1 Gaming Mouse.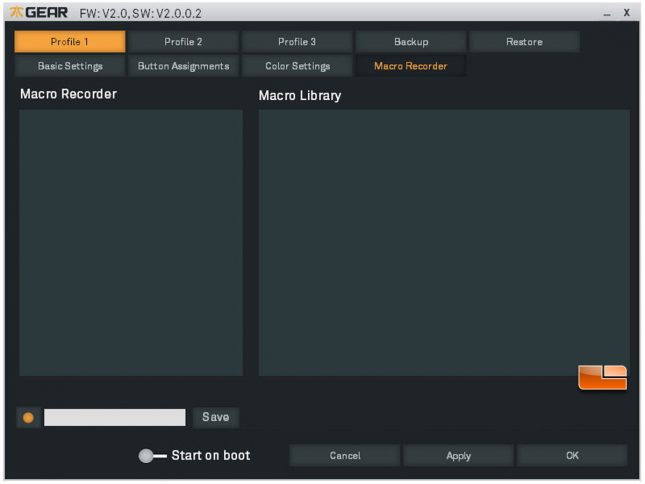 The Fnatic Clutch G1 Gaming Mouse is very straight forward and user friendly and has a very small footprint on your hard drive as well.