Fatal1ty FXM 200 Gaming Headset by Monster Review
By
Fatal1ty FXM 200 Gaming Headset by Monster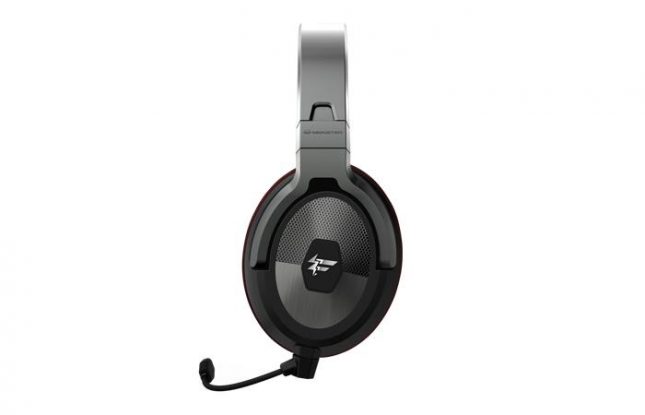 Johnathan "Fatal1ty" Wendel has been branding gear towards PC gamers for over fifteen years, with headsets, motherboards, power supplies and more featuring branding from the twelve time world eSports champion. ASRock, Creative, Monster, OCZ and others have produced products featuring Fatal1ty branding. Though his heyday as a top competitive gamer might be past, Fatal1ty has remained a relevant brand in the PC gaming arena thanks to solid product releases and strategic partnerships with viable manufacturers. These days, you'll find countless gaming products from various manufacturers that are co-branded with eSports teams or individual players, but Fatal1ty was the originator of this trend, as far as we're concerned.

Monster is a brand that should be familiar to most. As a premier manufacturer of audio equipment, Monster holds hundreds of patents and their branding has extended across various product lines, from laptops to surge protectors. Monster has a lot of experience in the headphone department and are the original manufacturer of Beats by Dre, a very stylish headphone known for carrying a heavy price tag, despite featuring average sound quality and known headband durability issues. In partnering with Fatal1ty, Monster is aiming to produce a headset that will give gamers the sound quality they desire, in a comfortable package. Despite Monster products typically carrying a premium price point, the Fatal1ty FXM 200 headset that we are reviewing today comes in at a very competitive $99.61 shipped on Amazon, putting it in a very competitive arena with excellent headsets like the Kingston HyperX Cloud II series that run $91.99 shipped.
Johnathan Wendel is an interesting character who turned his original success in PC gaming into a career that would extend beyond his competitive gaming days. I've used several Fatal1ty branded products in the past such as his OCZ co-branded PSU's, Creative headsets and ASRock motherboards. I have to say that I've been impressed with the Fatal1ty products that I've used, finding them to offer solid value and aesthetics that appeal to gamers. In the video below, Johnathan explains the overall scope behind the new Fatal1ty headsets that have been branded with Monster.
Fatal1ty FXM 200 Gaming Headset Features:
Exclusive fHex720 Sound Chamber Technology
Game-tuned Pure Monster Sound
Detachable Noise Canceling Microphone
Over-ear Design with Total Noise Isolation
Steel Core Headband
Superior Durability and Fit
Custom built Neodynium Drivers
ControlTalk Universal for easy hands-free calls and music control
High Performance Flat Cable, tangle-free performance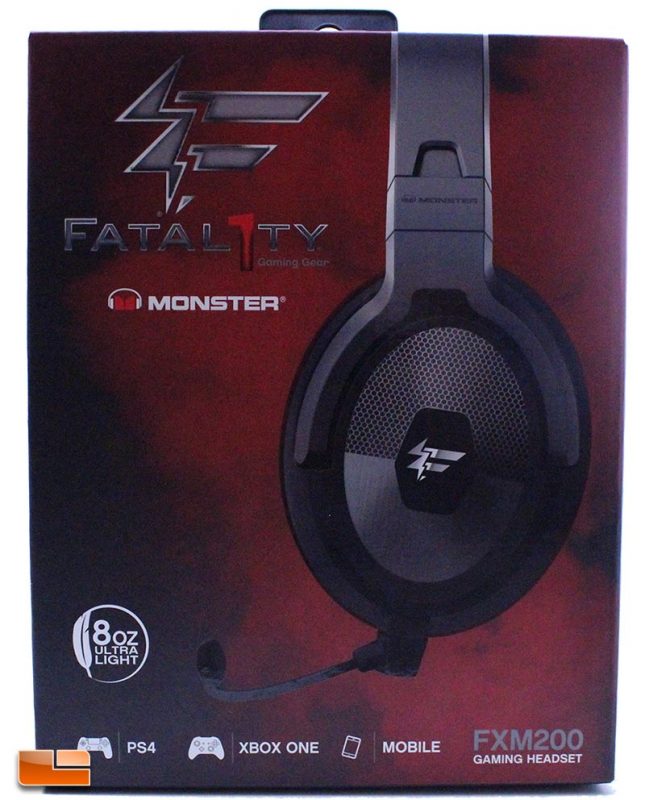 The FXM200 packaging is very well thought-out, with a side view of the headphone being placed next to a very prominent Fatal1ty logo. The 8 OZ. weight of the unit is also highlighted on the front of the box, as this is very important, with heavier headphones being harder for some people to wear over long gaming sessions due to neck strain issues and other comfort issues. On the bottom of the box front, compatibility with PS4, XBOX One and Mobile are listed.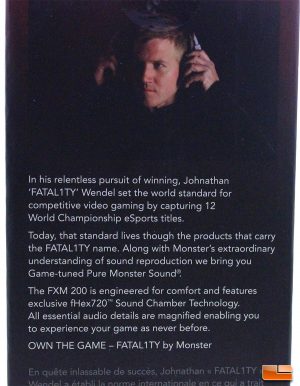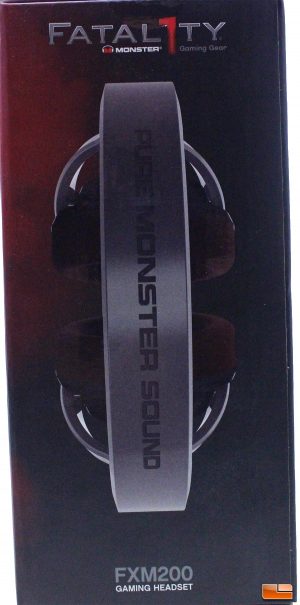 A brief statement from Monster about the Fatal1ty headset and some of the technology involved is printed on one side of the box, with a graphic of the top band of the headset on the other side.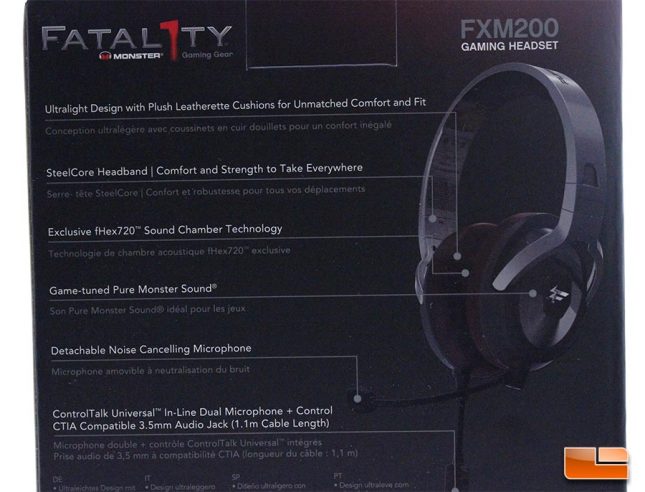 The rear of the box lists various features of the headset, such as the leatherette ear cups, steel headband and detachable microphone.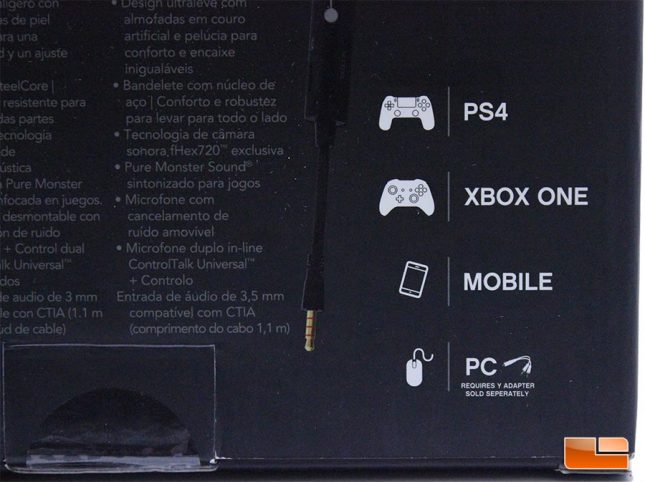 You might have noticed that PC compatibility isn't listed on the box front, which is odd since Fatal1ty is a PC gamer and his products have always been geared towards his PC brethren. The rear of the box lists that PC compatibility is possible, but not out of the box. The FXM200 uses a single 3.5mm connector for both the sound and microphone and requires an audio splitter (Available from Amazon) to be used with PC's that don't have an audio multi-jack. The rear of the box is very nicely laid out and Monster has done an excellent job of creating appealing packaging for the Fatal1ty FXM200 gaming headset. Let's take a closer look at the headset, now.