EVGA GeForce RTX 2080 XC Ultra Graphics Card Review
By
EVGA Gives the RTX 2080 The XC Ultra Gaming Treatment
If you are looking for an NVIDIA GeForce RTX 2080 graphics card for your gaming PC the folks over at EVGA have you covered. EVGA has built eight different RTX 2080 models to pick from. You get to pick the style of card that you want and can choose between models that have one blower fan or dual or triple axial fan designs. You also have 2-slot and 2.75-slot GPU coolers, differing power phase designs, single or dual BIOS options, different trim colors and more. The only thing consistent across the RTX 2080 product stack by EVGA is that all eight models have RGB lighting on them.

Today we are taking a quick look at the EVGA GeForce RTX 2080 XC Ultra Gaming graphics card that is sold under part number 08G-P4-2183-KR. This model has a 1515 MHz base clock with an 1815MHz boost clock and EVGA's massive 2.75 slot GPU cooler for $849.99 shipped. The EVGA model just below this version is the GeForce RTX 2080 XC Gaming and it has a lower 1500 MHz base and 1800 MHz boost clock as well as a smaller dual-slot GPU cooler for $799.99 shipped. Both are backed by 3-year warranties, so the extra $50 gets you the larger GPU cooler and an additional 15 MHz on the boost clock. These two cards will likely be the most popular models among gamers as they are priced affordably of the eight models and widely available.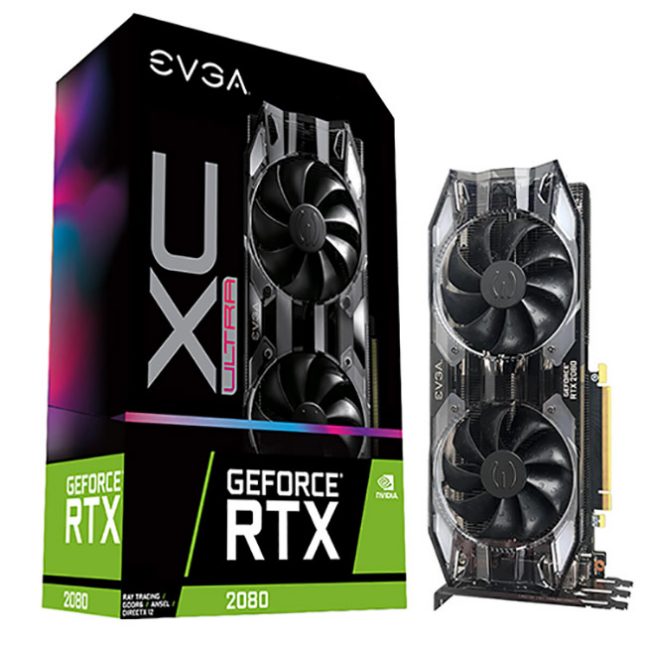 The RTX 2070 XC Gaming is a dual-slot card that measures in at 10.6-inches (269.2mm) and features a custom PCB design and iCX2 GPU cooler. EVGA is using their latest Hydro Dynamic Bearing (HDB) fans that are said to produce less noise and have a longer a lifespan than traditional axial fans. EVGA also re-designed the fan blades and tweaked the hub assembly for quieter operation on the RTX-20 series cards. This particular model has a 10 power phases, one BIOS, and the default trim color is white.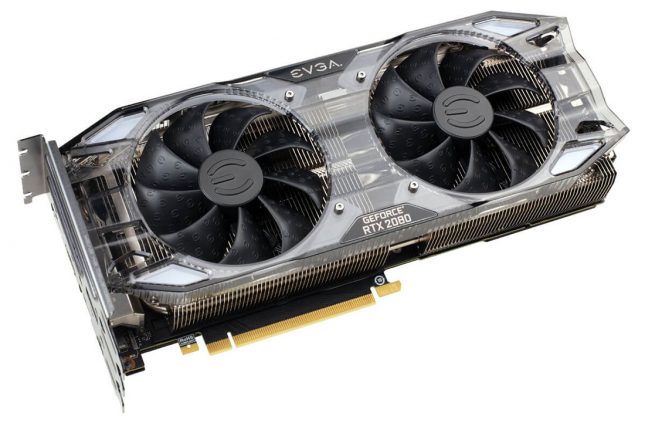 When it comes to power connectors, the EVGA RTX 2080 XC Ultra Gaming comes with an 8-pin and 6-pin headers along the top edge of the graphics card. This model has 10 power phases and that should be plenty unless you are looking to do some serious overclocking and trying to break world records.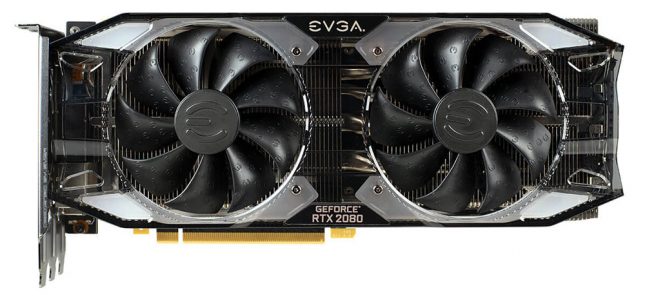 The back of the cards is just as beautiful as the front with a stylized black full coverage back plate.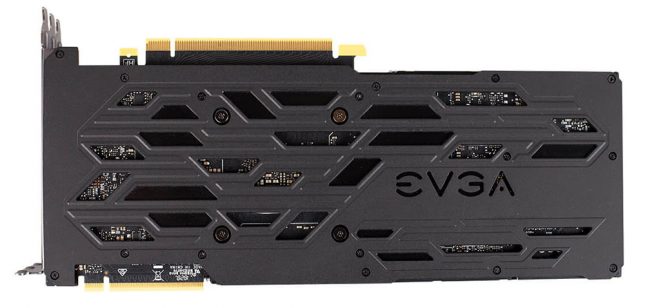 When it comes to display support there are three DisplayPort 1.4,one HDMI 2.0b connector and the new VirtualLink port (USB Type-C) that you can use. The VirtualLink port provides four high-speed HBR3 DisplayPort lanes, USB 3.1 Gen 2 connectivity, as well as 27W of power delivery.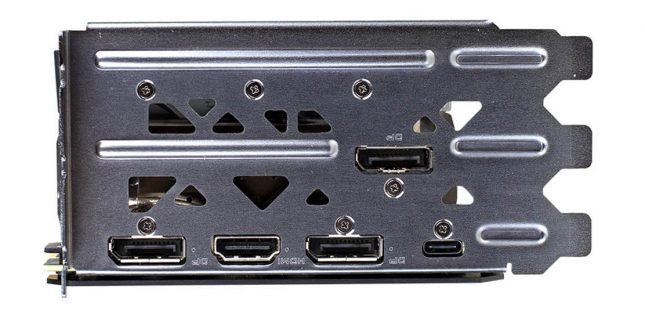 The EVGA GeForce RTX 2080 XC Ultra Gaming features RGB LED lights that you can configure with the all new EVGA Precision X1 software. The RGB LED lights worked great an the 2080 XC Ultra ships with one trim color, white. EVGA also offer black and red trim pieces in 'EVGA Trim Kits' for an extra $24.99 plus shipping. That feels a little pricey, but everything is expensive these days and these are for a video card that is currently priced at $849. It sucks having to pay an extra $25 to dress it up, but at least EVGA gives you the ability to customize the appearance of your card.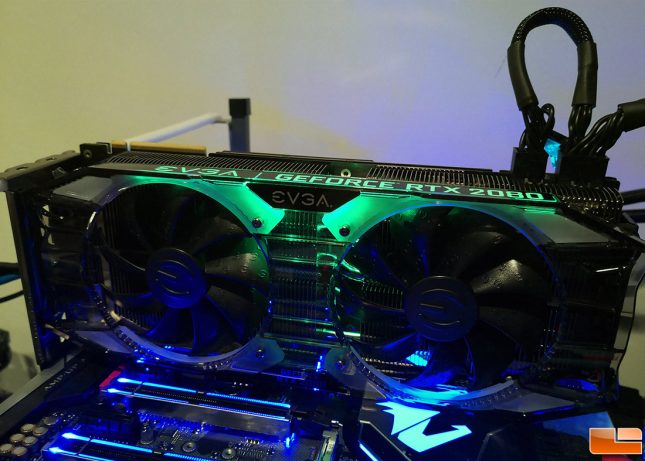 Let's take a look at the test system and then see the benchmarks!